Afternoon Tidbits
Jan 16 | by Natasha
Beyonce
has been tapped to not only sing at the Neighborhood Ball--one of the new official balls hosted by
Barack and Michelle Obama
--but she is set to sing the song for the Prez and First Lady's First Dance.  They're keeping mum on what the song is.  But the whole ball and the performances will air live on ABC Tuesday night.  Fun times.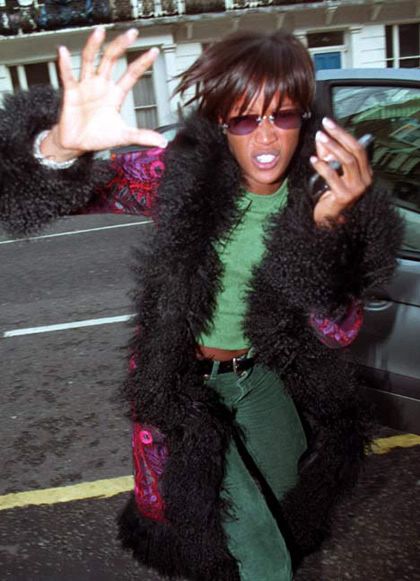 Naomi Campbell
has settled her legal battle
with her ex maid--the one she allegedly beat down.  No details on the "agreement", but here's what originally went down:
The assault-prone supermodel has settled her lawsuit with her former Romanian housekeeper, Gaby Gibson. Gibson claimed she was subjected to discrimination from Campbell—or, in Gibson's words, being a "violent super-bigot"—and smacked by the catwalker over a missing pair of designer jeans.
Ok Na Na. The Randomness: 1.  Happy Birthday Baby Girl.