EXCLUSIVES: BET's "The Black Carpet" CANCELLED!+ "Real Housewives of DALLAS" Set To Go?
​
Dec 11 | by Natasha
​ ​ ​ ​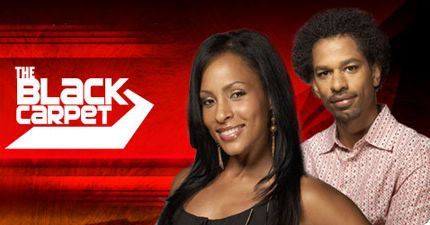 We've found out some exclusive tidbits going on in TV land. With all those cuts Viacom talked about making last week, it looks like BET's gossip and entertainment news show "The Black Carpet" is dunzo.
Toure
, one of the show's hosts, confirmed that it's indeed over with. Interesting, since that was pretty much the only show on BET that wasn't wack as all hell. Even though I don't think people were even watching. Oh wells...
In other news, we're hearing rumblings that the next installment of Bravo's "Real Housewives" series will be deep in the heart of Texas--Dallas that is. We've also heard Houston is in the running too, but it looks like Bravo is leaning more toward D-Town. No word on when casting and taping will begin for the upcoming Texas Housewives, but we hear a Season 2 for the Atlanta Housewives is still a go...for now. There was also supposed to be a New Jersey Housewives installment but no word on whether that was made official. Texas housewives are something serious...so I'll be watching....
​ ​
​ ​ ​