Afternoon Tidbits: Keyshia Cole's 27th Birthday Party, Danity Kane & Lisa Bonet & Fam
​
Oct 15 | by Natasha
​ ​ ​ ​
Keyshia Cole
celebrated her 27th birthday at Mr. Chow in Beverly Hills this week: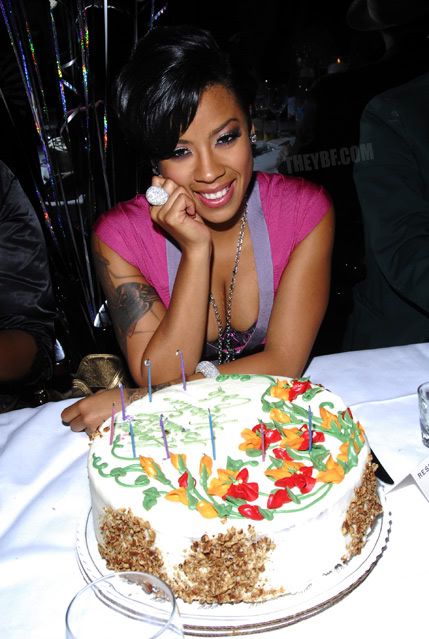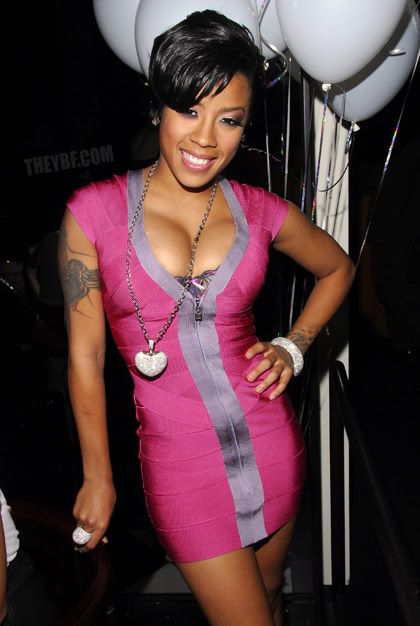 Not sure if the bra was
supposed
to be out like that with the Herve Leger dress, but Key Key looks cute nonetheless.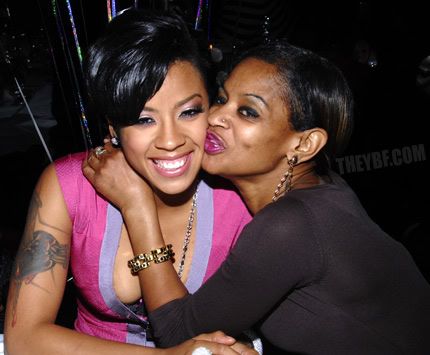 Aww look at
Fierce Kitty Mama Frankie
and her baby. Holla!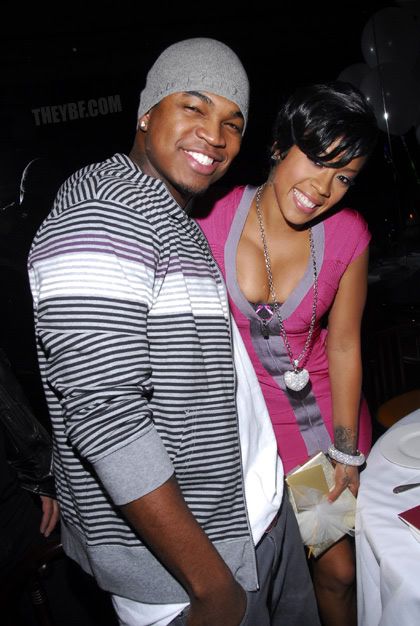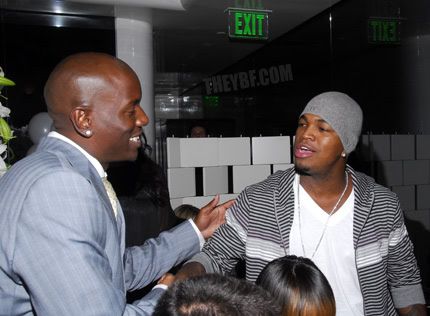 Key Key's celeb friends
Anthony Hamilton, Ne-Yo
, and
Tyrese
came out to celebrate.  Fun times. And it seems like
Lisa Bonet
, her hubby
Jason Mamoa
, and baby
Lola
are always out and about strolling around the NYC these days: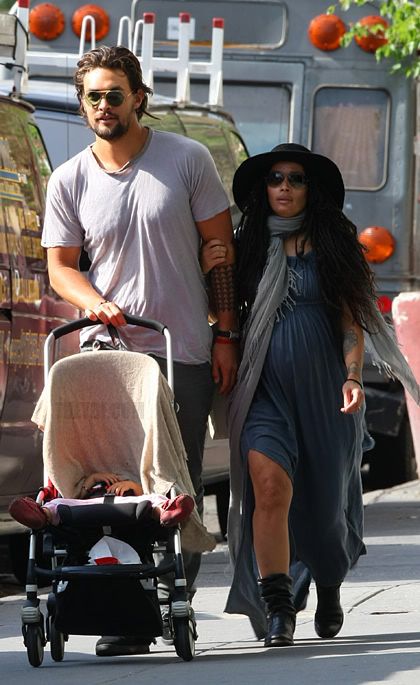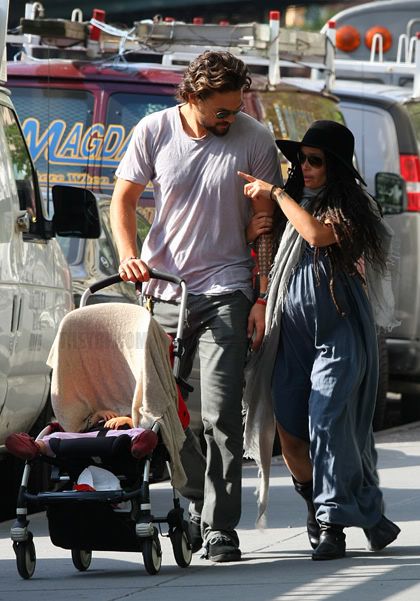 I know she can't wait till that delivery day.  Ish is looking painful.  Cute fam though.
UPDATE
: Lisa Bonet confirmed that she is now 7 months pregnant. So a new baby with a solar system like name I'm sure will be here soon. Pics from the "MTB4" finale when you read the rest... Last night was the finale of "Making The Band 4".  And while
Diddy
indeed kicked
Aubrey
's and
D. Woods'
asses out the group, Aubrey's publicity hungry self still showed up to the finale: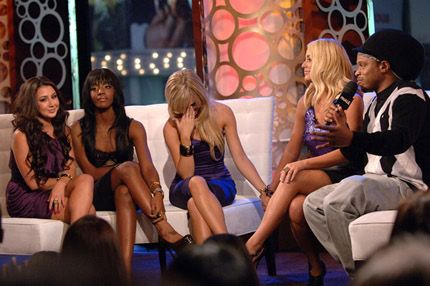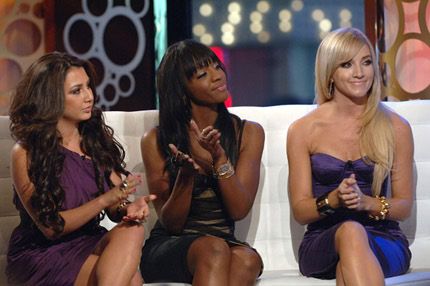 Y'all know
Dawn
had some words for her too.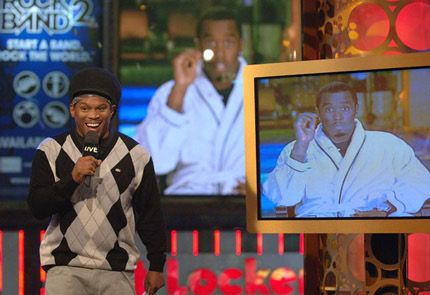 Diddy and D. Woods didn't show up as previously reported--bu Diddy spoke via satellite in his robe a la
Hugh Hef
.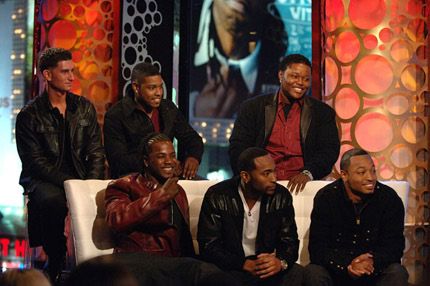 Day 26
and
Donnie
are still in tact though.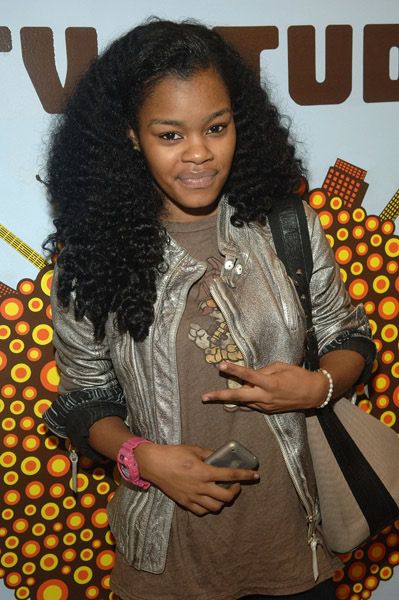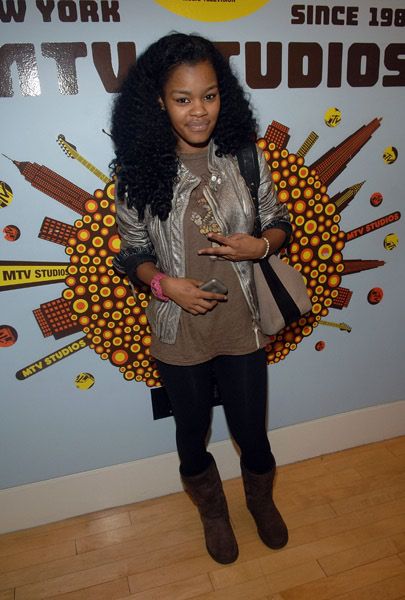 And YBF chick
Teyana Taylor
was there.  Fun times. UPDATE:
We just got a press release saying the "extended season" of MTB is kicking off in '09:
The extended season will pick-up where the last one left off…Following all the drama and turmoil from the cliffhanger on the live finale.  Fans will catch-up with Day26 as they go out on their own and experience what it's like to be the opening act for more established recording artists.  Can they stay focused and make it on their own without the support of their label mates?  Donnie Klang will continue to strive and prove to Diddy that he has what it takes to be a solid solo artist and go on tour with more well known musical acts.  Will the hectic pace of the music business put too much strain on Dawn and Que's romance or will it make their love stronger?  The Danity Kane story will continue to unfold after Diddy's shocking decision to remove Aubrey and D. Woods from the group.  Will the Band live on without them?  Will Aubrey and D. Woods return to Danity Kane?  The bonus episodes will follow MTV's favorite "Making The Band" artists as they give it all they have while trying to remain true to themselves in the process.
Splash News/Arnoult
​ ​
​ ​ ​