The Secret Life Of BeesPremiere At Toronto Film Festival+Other Ish
​
Sep 07 | by Natasha
​ ​ ​ ​
The cast of The Secret Life Of Bees hit the Toronto Film Festival to premiere the movie and do a press conference:
That damn wig...
Queen Latifah, Alicia Keys, Jennifer Hudson, Tristan Wilde, Nate Parker, Sophie Okonedo, and Dakota Fanning all star in the movie. And it's directed by Gina Prince-Bythewood.
So this is where Ms. Keys has been hiding. Chick rarely shows her face on the red carpet int he states anymore but she seemed A-OK up there in Toronto. I guess she really is trying to dodge facing the music on all the Swizz Beatz/Mashonda drama. More pics when you read the rest...
Nice look for Alicia...overly caked on bronzer and makeup and all.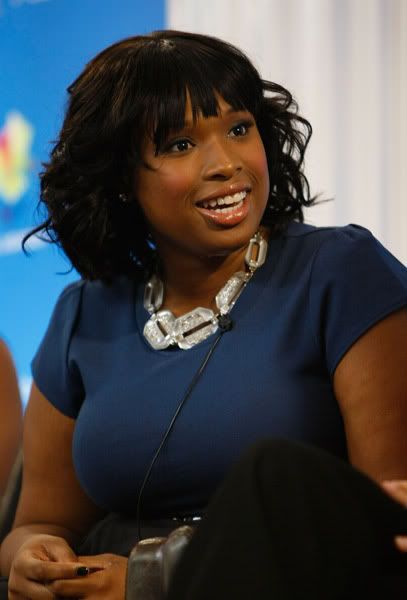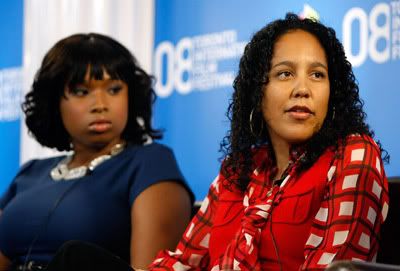 I see the fellas are gettng lots of Hollywood work these days.
Can't wait to see this. Lebron James was also at the Toronto Film Festival for the Invitational Dunk Competition:
And here's some pics from the Fashion Rocks! after party this weekend:
Solo and Brandy kicked it.
MJB was there with her hubby Kendu of course.
And the Cannons were putting on their fake couple smiles. Fun times. Adam/Mazur
​ ​
​ ​ ​