Event Fab: Traitor Movie Premiere+Celebs Hit Off-Broadway
​
Aug 22 | by Natasha
​ ​ ​ ​

Don Cheadle hit up his own movie premiere for his new movieTraitor last night at NY's Regal Union Square.
But what we really want to know is WTF was Aubrey thinking? Hot ass skankalicious mess. Not only have we already seen that damn Elizabeth and James fringed vest on everybody else in black, it was cuter on everybody else as well. Get it together Aubrella. And chill out with the botox boo. More pics from the movie premiere and Off-Broadway opening when you read the rest...
Estelle hit the premiere in a cute dress. Model Liya Kebede was there: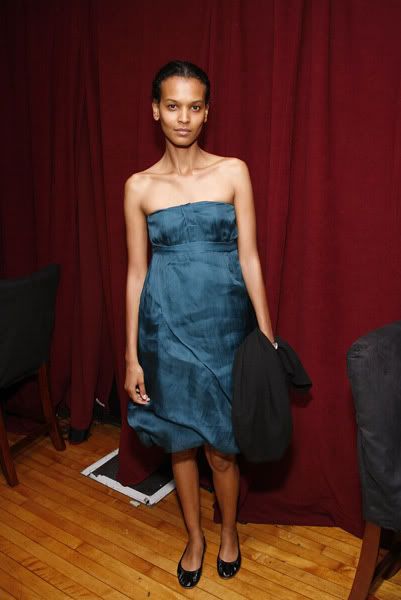 Pretty much makeup less and still striking.
Busta Rhymes was there.
And so was Tracey Morgan. I wonder where he's been. Wherever it is divorce looks to have been whooping his ass. YBF folks hit up the ppening night after party for the Off-Broadway play 'The First Breeze of Summer' at 44 1/2 Restaurant in NY: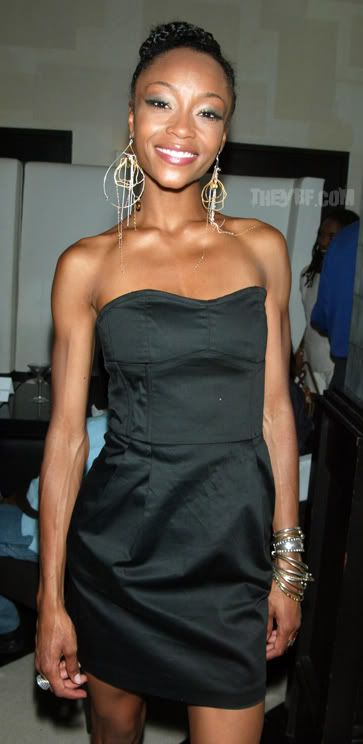 Former ANTM chick YaYa Decosta was there. And unfortunately, her role on All My Children will be ending in the next couple weeks.
Lynn Whitfield made an appearance.
And so did Star Jones. Is it just me or is something off with her face?
In other news, cutie Tyrese hit up TRL to do a taping for...something.
Von Holden/Wenn
​ ​
​ ​ ​