Shaq & Shaunie Kiss & Makeup While The Misicks Don't+Lil Wayne Still Not Paying His Bills+Other Ish
​
Aug 15 | by Natasha
​ ​ ​ ​
Drama!
LisaRaye McCoy Misick
was interviewed on Turks and Caicos TV yesterday morning while she was at the airport (watch ya back
Rocsi
she may be flying to the NYC). And she talks about how disappointed she is with her Premier husband and all the drama that's happened with him from the corruption and molestation allegations to his b*tchass behavior this past weekend at the Music festival. And we all know she was talking about him being OUT with his jump off
Rocsi
from
106 and Park
and letting her all up in the house and ish. Bump the daytime soaps and
Big Brother
...somebody put a damn camera up in the Misicks mansion. And now that LisaRaye has pretty much confirmed Michael was gettin' it poppin' with Rocsi last weekend (and likely before last weekend too), Rocsi's wackness has now been confirmed as well. Lisa told the media she will likely be staying on the Islands since she now has an attachment to it. Meanwhile, I'm over here hoping that Lisaraye busts up at Rocsi's job and gives her the business on live tv. Ho-liciousness MUST be televised. Point em out, point em out.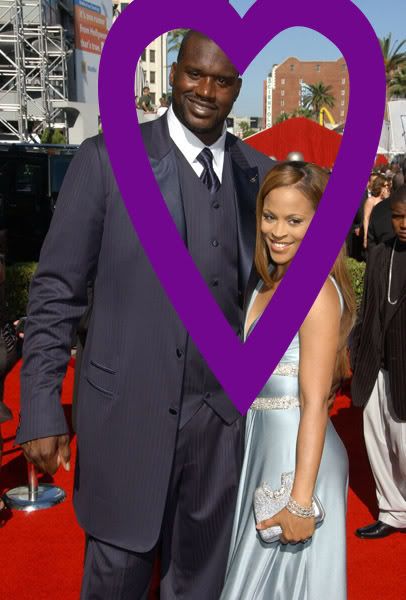 Our sources were right last month
about
Shaq
and
Shaunie O'Neal
 moving toward reconciliation.  Things got ugly back in November when Shaq put her and the kids out of the house and
Shaunie clapped back with spilling all his dirty secrets
to the press.  But now, Shaunie tells
the Palm Beach Post
that the estranged couple with six kids between them has halted their divorce preceedings and are now mending their marriage:
"Neither one of us could probably answer why we were getting one in the first place," Shaunie O'Neal said.  "Things have been going so great, that someone actually had to remind us that 'Hey, you do remember those papers are still there.' Literally, it was days ago.  So, we've agreed that before we leave Florida in a few days we'll make sure that that's gone away...The kids and I kind of learned about the divorce at the same time. So that was hard. That was probably the worst part of the whole thing, was being able to deal with how hurt the whole kids were."
Kissing and making up is always good.  As long as Shaq didn't do it solely because it's cheaper to keep her.  Congrats to the couple.   Wayne can't pay his bills,
The Secret Life of Bees
Trailer and an update on
Ginuwine
and
Sole
when you read the rest...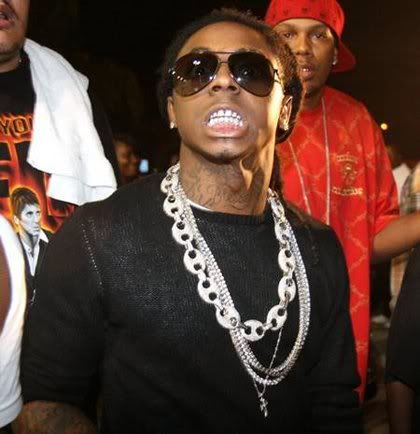 Lil Wayne
is up to his unpaid bill antics again.  Back in June,
TheYBF.com provided details about Lil Wayne's pending lawsuits
involving him not being able to pay for his cars.  And now,
Weezy has been ordered by a judge
to pay his diamond debts to a New Orleans jeweler.  Apparently Mr. Carter owes
Sutton
(the jeweler defendant) $146,000 -- ``which sum shall bear interest at the rate of 11% a year.''  According to reports:
Carter, 25, who grew up in New Orleans, purchased a $138,000 diamond ring and $32,000 gold-and-diamond necklace from Jack Sutton Fine Jewelry in October '06. They did the deal by phone, with Carter promising to make monthly payments, Sutton says.
Carter sent one $24,000 installment, then quit paying, Sutton alleged. Wolfe (Sutton's Miami based attorney) expects Sutton will get paid soon, perhaps Wednesday. Carter, former president of Cash Money Records, may return the big ticket item -- the $138,000 ring -- rather than pay all cash money. Carter also owes $977,840.81 to the IRS for income tax.
Damn Wayne.   Here's the trailer of
Alicia Keys
and
Jennifer Hudson
in
The Secret Life of Bees
:
And ever wonder where the hell
Ginuwine
and
Sole
have been?:
Well they were here in DC this week giving out school supplies to the kids. And yes, they're still married. Check the story and video
here
. Nice.  
​ ​
​ ​ ​