VIBE's 15th Anniversary Party
​
Aug 13 | by Natasha
​ ​ ​ ​
YBF folks were in full force at last night's VIBE anniversary party at Cathedral in New York: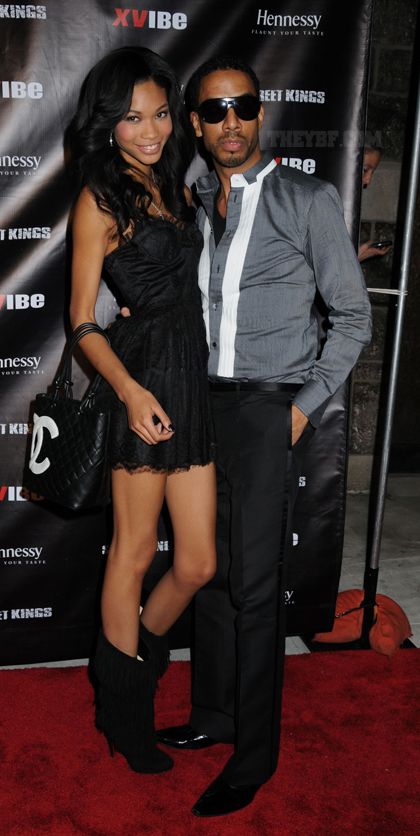 Oh I see
Ryan Leslie
found himself a new
Cassie
.  Model chick
Chanel Iman
...who's barely legal at 18...looked quite cozy with R. Les.  Dude is known to like under aged chicks (it's pretty known he was tappin' Cassie well before she turned18) and now that Assie is
Diddy's
on again off again booty buddy, he needs a replica: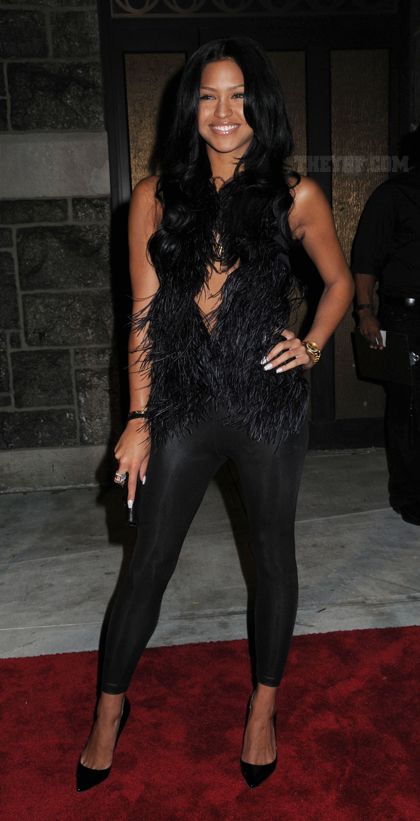 Of course, Cassie hit the carpet last night too. Almost scary how much she and Chanel Iman resemble each other.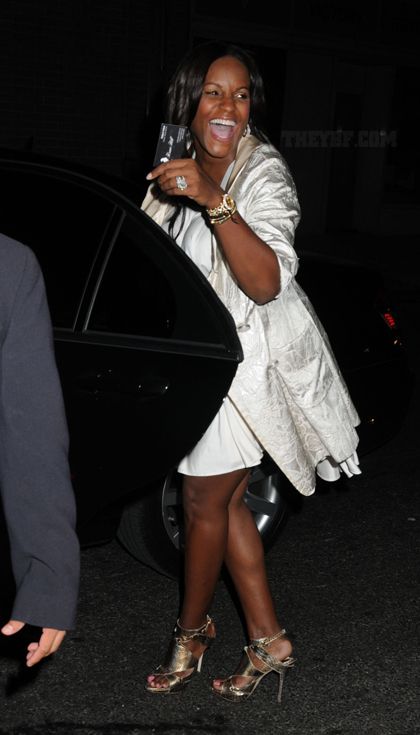 Mrs. Raymond
hit up the party in some hot gold Dior shoes.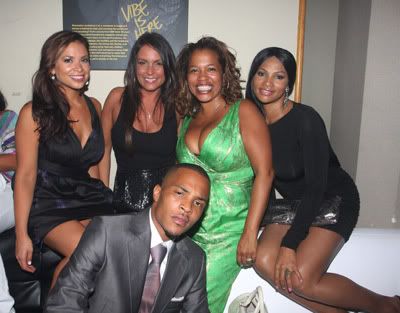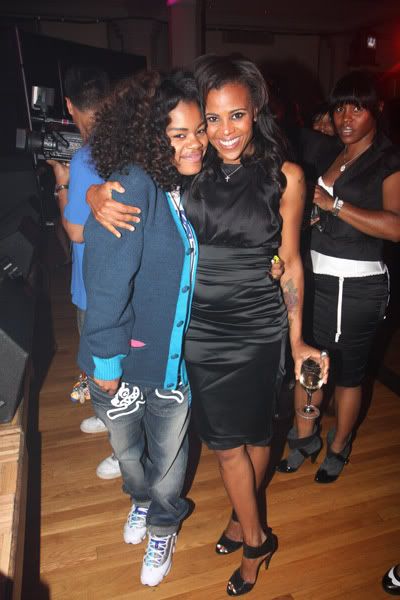 And
Teyana Taylor, Laurie Ann Gibson
(why do they look like they're at two different parties?),
T.I., Danyel Smith, Pepa, and Angie Martinez
all hit up the party as well.  
On the gossip tip
: YBF snitches on the scene tell me
BJ Coleman
was putting himself in position all night to land Chanel Iman as his new "
Kimora
".  Since he no longs reps
KiKi
, he needs a replacement.  Chick is everybody's possible replacement these days.  And the chick sitting next to T.I. was glued to his side all night...and trying to avoid cameras.  Hmmm we
all
know
Tiny
(who wasn't there) don't play that ish.  She must not know.    Lots more pics when you read the rest...      
Yeah...these two get the side eye.  Especially since
Swizzy
has been added to my list of celebs exhibiting suspicious behavior like tappin' the most unlikely chicks in the industry *
cough
*
Alicia Keys
*
cough
*.  But now that he and
Mashonda
claim their marriage is "over"...I guess
Angel  "I Love Silicone" Love
is fair game.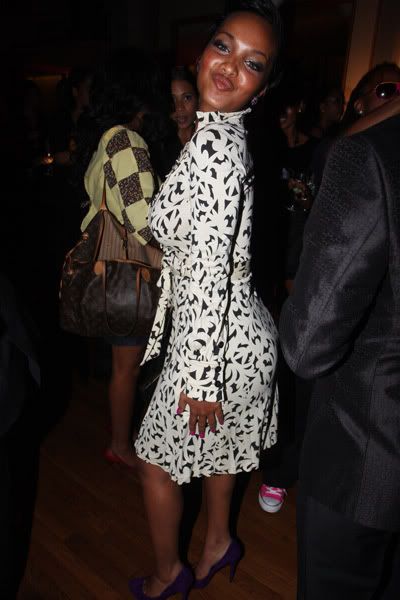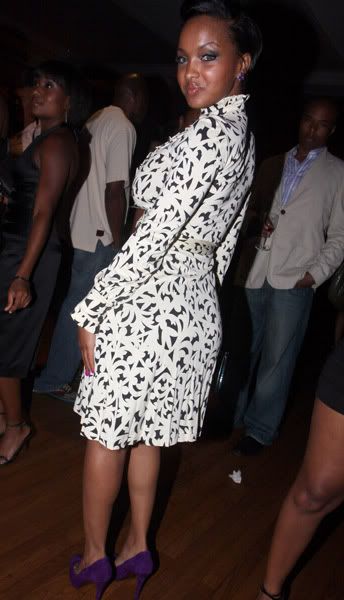 I despise velvety shoes in the summertime.  I just do.    
T.I.P. and Swizz kicked it inside the party.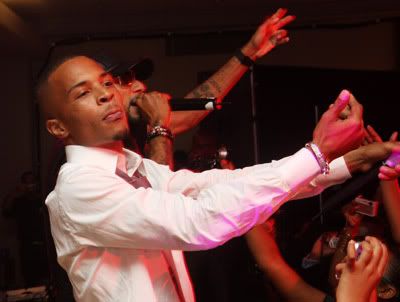 Cute.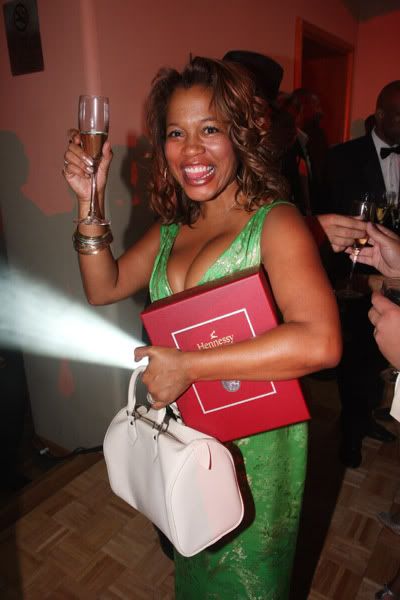 VIBE Editor Danyel made sure she got her drink on.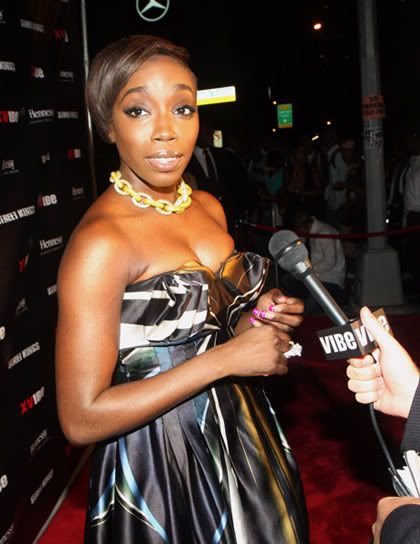 Estelle
hit the carpet in a cutesy dress.  
And kicked it inside with
D-Nice
and a friend before she performed.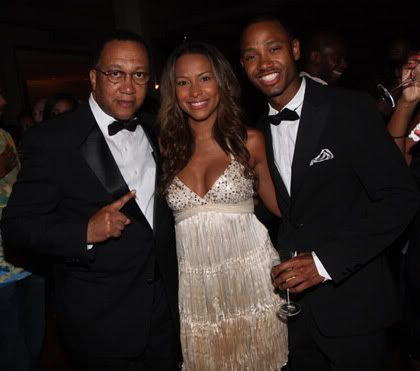 Ben Chavis, Valeisha Butterfield
, and
Terrence J
were there.  They also looked like they were at a totally different event from these other folks.  Was there not a set dress code?  These three did all look pretty dapper though.  
UPDATE
: Ok, I was just told the event was definitely a Black Tie affair.  Clearly not everyone understands what that means.  There were about 5 people who followed the rules...and that's including these three. SMH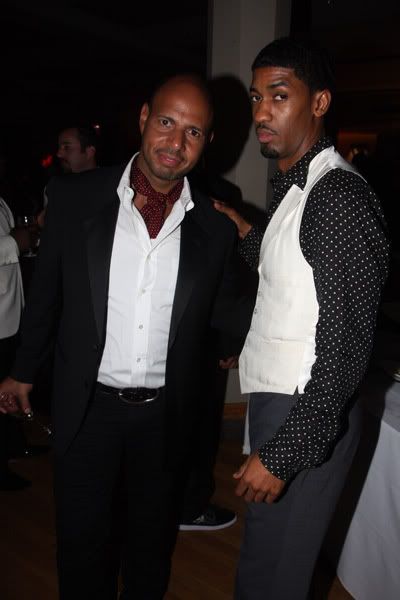 Snaps for
Fonzworth Bently
and
Emil W.
  Honestly Emil, it's only by affiliation and that suspect ass polka dot scarf around your neck.  And I'm wondering if you two purposely coordinated the polka dot theme together.  Hmmm...double snaps for that.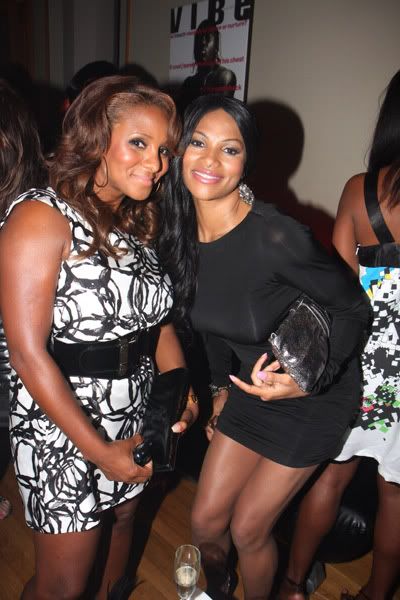 Publicist
Marvet Britto
and
Pepa
posed together inside the party.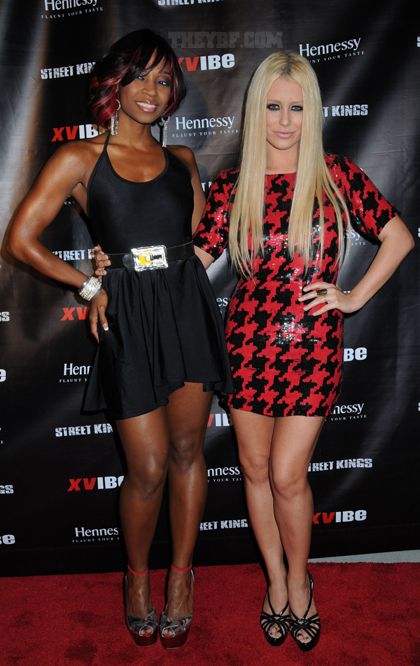 D. Woods
and
Aubrey O'Day
made an appearance.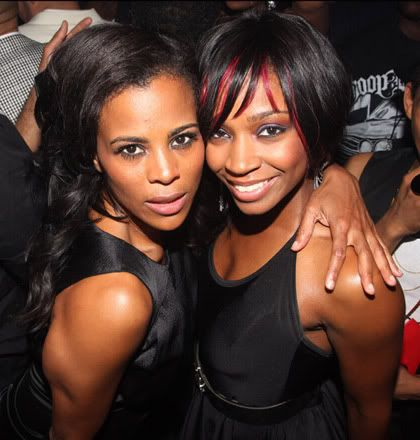 I would love to know WTF is going on with the
Danity Kane
chicks.  Why do I only see them solo or in pairs around the party scene these days?   And I
still
need to know why none of these chicks showed up to
Dawn's
b-day party last week.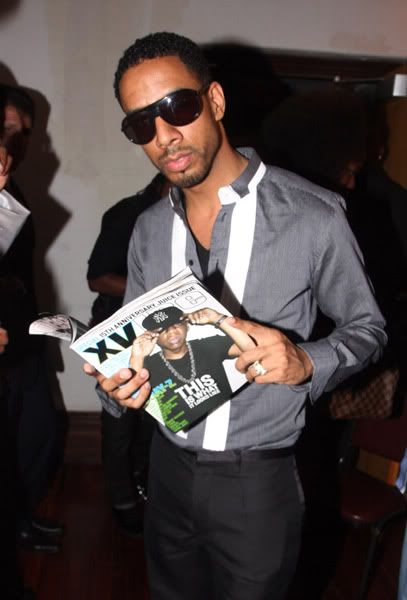 Ryan Leslie and
BJ Coleman
made appearances of course.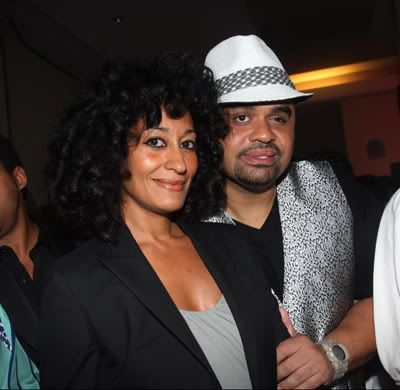 Where you been
Heavy D
?  And has his left eye always been...like that?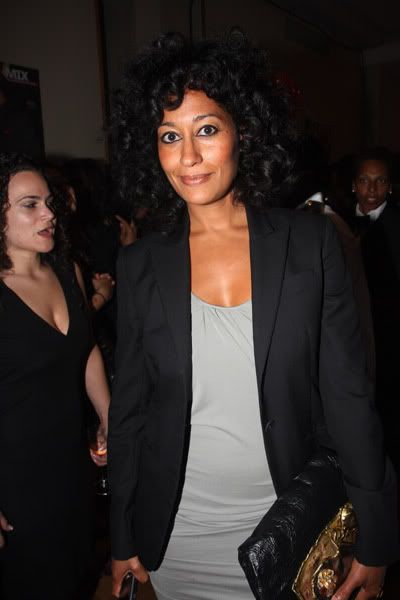 Tracee
Ellis Ross
kiki'd it up with Heavy D and Danyel.
Damn that
Treach
used to be so sexy back in the day.  Not sure what happened.  Maybe it's the fact he's still wearing these extra long ass shorts over the age of 35.  
Fun times.    
I must admit both Assie and
Tameka
looked pretty fab.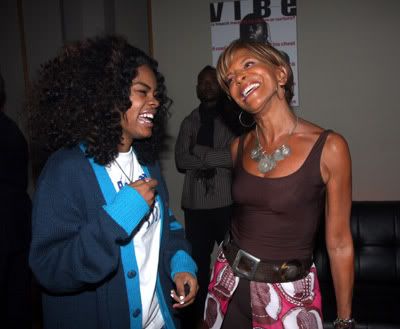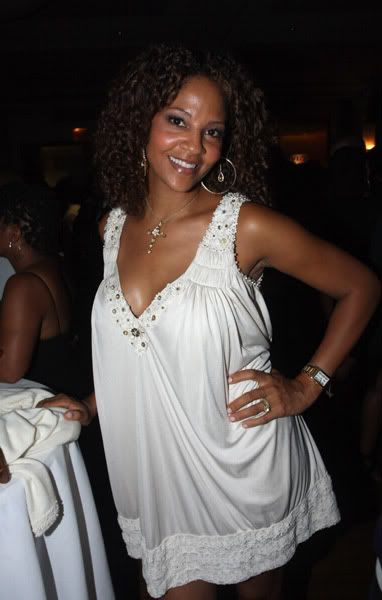 Tracey Mourning
was there looking fab.  
And so was
Alesha Renee
.  Yeah I know you were about to be caught gettin' it poppin' with those drinks Alesha.  I already know...
Nunez/Splash News
  Claire over at
The Fashion Bomb
has more pics from the scene of the party.        
​ ​
​ ​ ​