Trannies Are The New Black?
​
Aug 13 | by Natasha
​ ​ ​ ​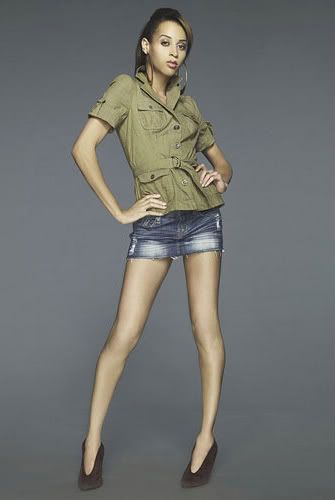 Bump having a token plus sized model.  Apparently that's now wack.  The hot ish to have on your reality show these days is the token "transgendered" contestant. 
Ask Diddy
and
Tyra
.  Apparently this cycle of
America's Next Top Model
(Cycle 11) is doing something new.  They brought on a contestant named
Isis
who is indeed a transgendered person.  No word on if she's been nipped and tucked, but she's most def transgendered according to my boy Michael over at
Dlisted
.  I wonder if
Miss Jay
is still going to tell this chick she's looks "too trannyish".  Hilarious.  Interestingly, she was also featured on Cycle 10's "Homeless" episode as an extra:    
Well isn't Tyra just the little history maker.  I can't wait to see what goes down in this house.  Because y'all already know how bananas those in-house ANTM fights are.  Throw in a tranny and you've got purely perfect tv.   By the way, I'm already Team
Joslyn
.  She's a fellow Louisiana girl...and she better bring it:    
I'll be watching.  You can check out the rest of the upcoming ANTM model portfolio
here
.    
​ ​
​ ​ ​