Raven Symoné Dropped From Record Label!+Tristan Wilds' 90210 Promos
​
Jul 27 | by Natasha
​ ​ ​ ​
Sources report that That's So Raven star Raven-Symoné has officially been dropped from Disney-owned Hollywood Records, which has Miley Cyrus, Jonas Brothers, Corbin Bleu, and other Disney stars on the label. Raven signed a 2 album deal with Hollywood Records in Spring 2004. She released her first album on the label in 2004, titled This Is My Time, which sold 237,000 copies in the U.S., and she released her second self-titled album on the label this year in April. The album has sold roughly under 10,000 copies so far. This is interesting since she's still doing her national summer tour that's going on right now. And speaking of said tour, she recently told media sources about how she's letting folks know about her curves in a new song of hers she'll only be performing on this tour called "Fit Girls Big Girls": "It's a private selection, not available to anyone," she said, "and it's talking about how I love being fit and healthy but I like my curves, you know what I'm sayin' — I like myself. It's something I did with a producer that didn't make it on the album, but I loved it so much, and I told him, 'When I do my concerts, I have to sing this song.' "It gives confidence and let's you know that no matter what size you are, as long as you're healthy, you're fabulous. And it's funny, my dancers are all different sizes. You have someone who's leaner, someone who's a little thicker and someone who's a little bit bigger than that. So you have people on stage you can look up to and say, 'Hey, you can do that? So can I.' Just get out there and move." Work it out then Ray. However, I hear the tour is doing horribly and barely anyone is buying tickets or attending. Maybe it's because no promo was done and Raven looks like she could give 2 sh*ts about any of this ish anymore. So my suggestion is she takes her $400 mill and goes on a looooong vacay. It's really about that time.
ONTD
Here's the new promo pics for the brand new 90210 series remake: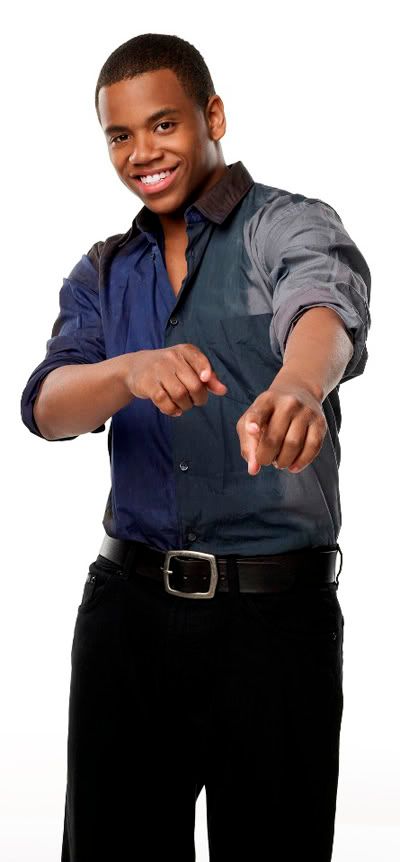 Cutie Tristan Wilds, formerly of The Wire, is playing the character of Dixon Mills. The series kicks off Sept. 2nd at 8/7c on the CW. Between waiting for this and Gossip Girl, I'm losing my damn mind. Maybe I should have kept that to myself...
​ ​
​ ​ ​