Get It In!
​
Jun 24 | by Natasha
​ ​ ​ ​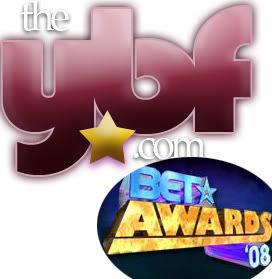 Ok oh fabulous ones.  Today is the last day to cast your vote for TheYBF.com for Best Gossip Blog for BET's Pre-Award Award. You can vote as many times as you want all the way up until 6p est when the red carpet show starts. And even though we're not owned by Viacom unlike some of the contestants *
side eye
*, we're all about voting for change.
Special thanks to everyone who voted for YBF a ridiculous amount of times already instead of doing their work at the J-O-B. Gotta love it. Keep it locked here at TheYBF.com for tonight's red carpet coverage. We all know fabulousness...and foolywangdom is about to ensue. Si Se Puede!
​ ​
​ ​ ​