Magazine Fab: Usher, Ashanti, J-Hud, & Tiger
​
May 23 | by Natasha
​ ​ ​ ​
Usher
is on the cover of this week's
Entertainment Weekly
: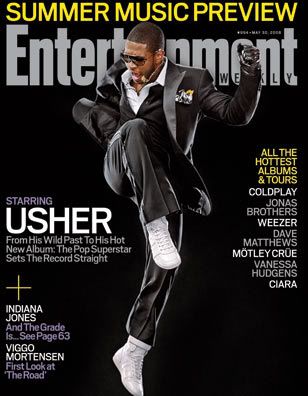 On how he feels about his mother not showing up to his wedding:
"My mother made a decision not to come to my wedding because she didn't really agree with my decision,'' he explains, declining to specify whether she disagreed with his choice of wife or his decision to fire her. ''I don't know why,'' he offers simply. ''She's never told me and I've never asked her....It hurt me very much not to see her there 'cause I would've liked for her to be there, not to mention that I paid so much money for her to be accommodated and her behind didn't show up. [Laughs] But just as she's made stands, so have I.''
On why he titled his album
Here I Stand
:
"It's not me lashing out at anyone; it was the hottest name for the project, and a testimony to how certain I was about certain issues.''
On his baby Usher V:
''I have a beautiful baby boy that she's in love with,'' he says. ''She's very happy, and he makes us all a better family, period.''
Check out the full article
here
. More celebs in the mags when you read the rest...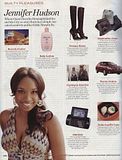 Jennifer Hudson
is featured int he new issue of
InStyle
magazine. Click the thumbnail.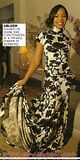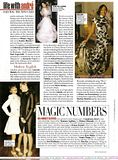 Ashanti
is featured in the new issue of
Vogue
.  Click the thumbnail to check it.
Oh-Ashanti.com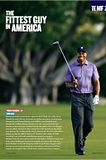 And
Tiger Woods
is featured in the new issue of
Men's Fitness
magazine.  I still think he's a cutie.
​ ​
​ ​ ​