In Case You Missed It...
​
Apr 30 | by Natasha
​ ​ ​ ​
Alicia Keys
pulled a double dose of fabulousness yesterday arriving and leaving the taping for
David Letterman
: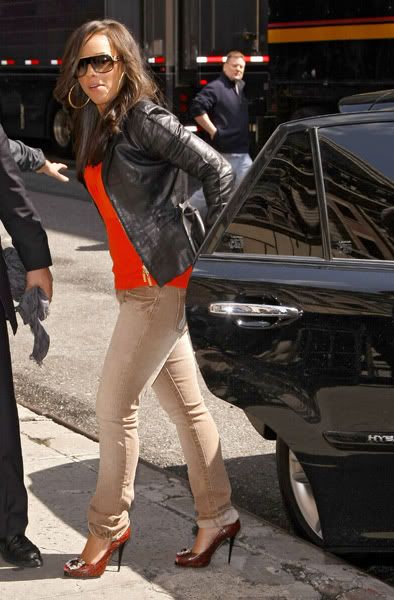 Chick is not playing these days. Loves it. Lots more celebrity catch up when you read the rest...
She arrived in some hot tan colored Akademiks jeans.
And left in an ultra form fitting grey Calvin Klein dress and fab Sergio Rossi shoes. Work it out then Ms. Keys.
Mario
was spotted registering to vote:
And convincing other teens to do the same.
That's hot. The new
Girlicious
girls and
Lil Mama
hit up Fuse TV yesterday: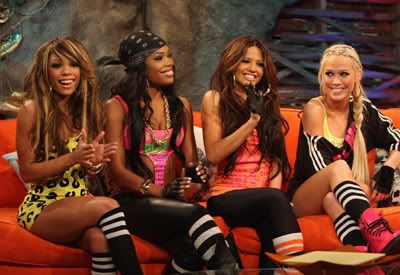 I know these are supposed to be the
Pussycat Dolls'
mini me's and all, but....seriously?
Lil Mama hit the couch too. And she even shed a few tears at her album release party last night at Room Service:
Why so sad Lil Mama? I can't help it I like this chick.
Bobby Valentino
and his texturizer were spotted at the Hawks b-ball game this week:
I wonder if a texturizer company has given him a lifetime supply. It's just so intriguing to me...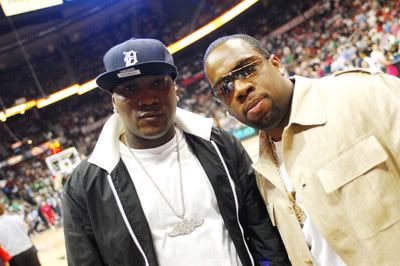 And
Mike Bivins
and
Jeezy
were spotted there too. Over at
Estelle
's record release party: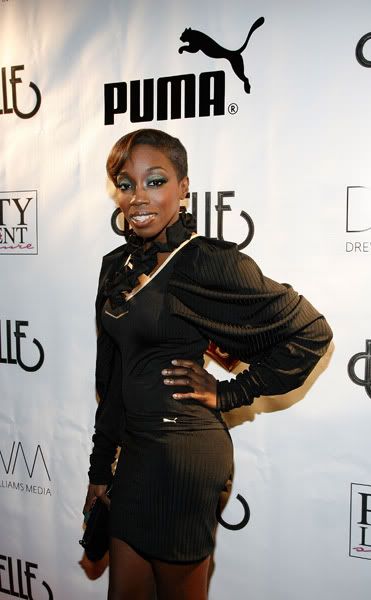 Christian Siriano
looked fiiierce.
Ryan Leslie
was there in some extra crisp jeans.
Meagan Good
was there with her man
Thomas Jones
: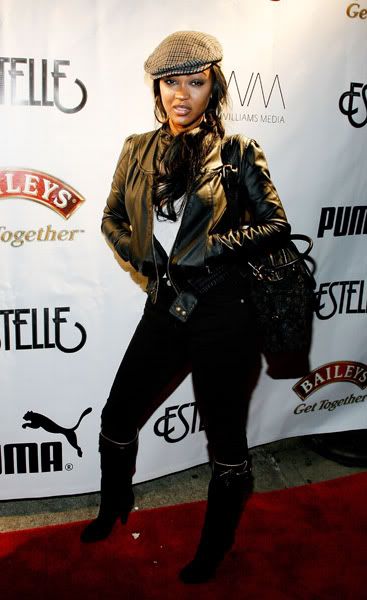 I can't help but love this chick and her What Stinks? porno look. And does
Suge Knight
still scare anybody else but me?: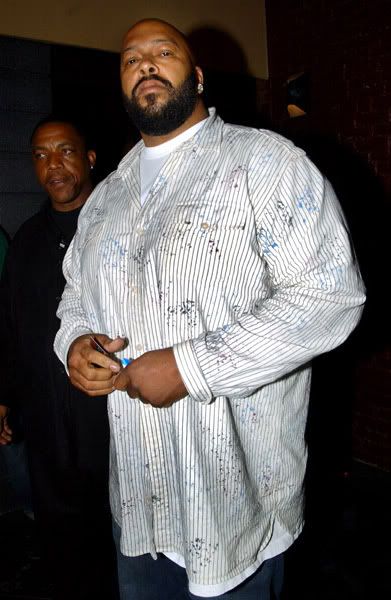 He was spotted at a NFL draft party this week. Not choking anyone though.
And
Eve
was spotted front row at the Ruth Tarvydas runway show during Sydney Fashion Week. The Randomness:
Will somebody PLEASE find out what is in Paula's cup??
​ ​
​ ​ ​