KiKi's Pregnancy Confirmed?+Barack Covers Rolling Stone+Other Weekend Ish
​
Mar 10 | by Natasha
​ ​ ​ ​

Photog: Rodriguez
Oh really KiKi? Even though Kimora and her official reps are avoiding the question of the year--ok of the moment--a source has revealed to Page Six that Ms. Simmons and her man Djimon are indeed pregnant. And um, we can all take just one look at Djimon and know he can't help but get it in nicely and often. I'm just sayin'...
Barack O. is covering the new issue of Rolling Stone magazine:
Did they ean this to be cartoonish? Anyways...good look for B.O.
The Danity Kane chicks are in the pages of the new March '08 Esquire mag. Too bad it was just a Britney Spears handmedown: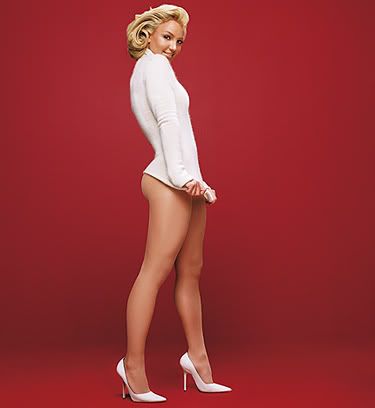 Pics source: ONTD
Same mag, same photog, same look...done for a fall '03 issue. Damn. UPDATE: Apparently this type of shoot is tradition for Esquire. Whatev.
Photog: Turner/VH1
Toccara is still working it out. She's appearing on another season of Celebrity Fit Club and chick is looking fabulous. She and her castmates (folks who are also Fit Club veterans) are competing for a $150k prize this time around for who has the biggest Fit Factor. I'm still Team Toccara. And finally, to celebrate the life of the Notorious B.I.G. on the 11th anniversary of his death today, here's one of my fave Biggie tracks:
You know very well....
​ ​
​ ​ ​