Janet Covers VIBE+Bigga Do Lunch+Other Ish
​
Feb 21 | by Natasha
​ ​ ​ ​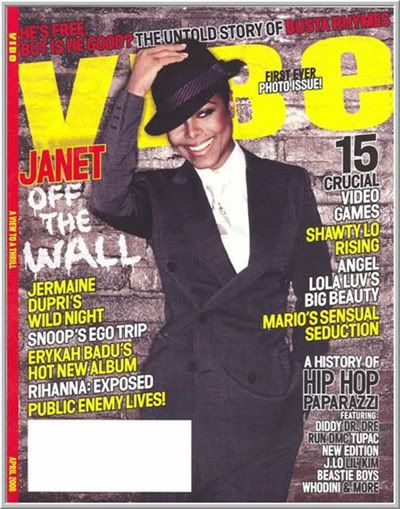 Miss Jackson's
covering a double cover for VIBE's April issue and I absolutely love them.  Definitely throwback Janet (with a little bit of
Mike
) and it works.
Beyonce
and
Jay
were spotted leaving one of their fave lunch spots Bar Pitti yesterday: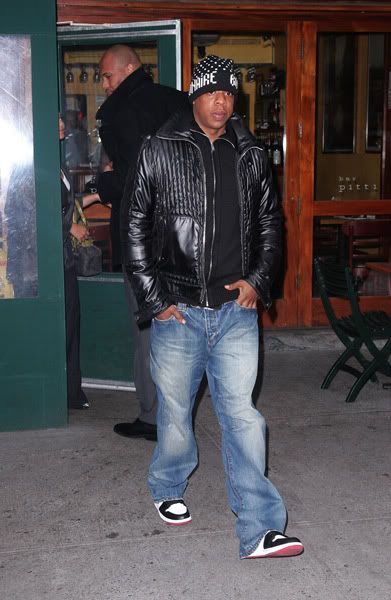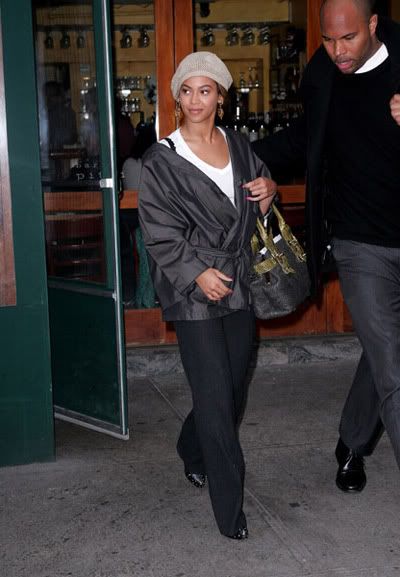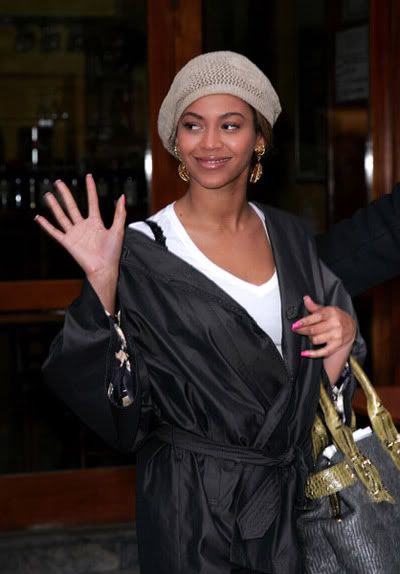 Photog: Devaney
Can't say I'm feeling B's hobo chic look but the low-key makeup look is fresh.  Jay definitely knows how to always 
conveniently
be spotted leaving a restaurant he co-owns.
Naomi
was spotted sitting front row at the Dolce & Gabbana Milan Fashion Show yesterday: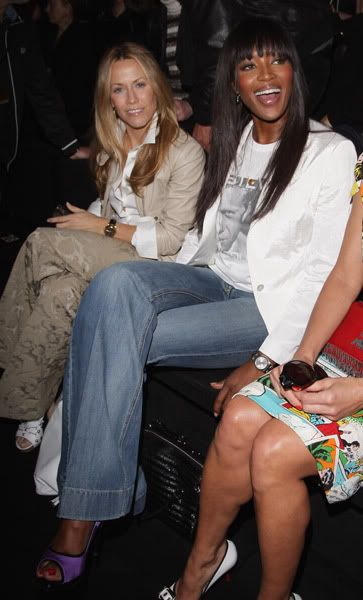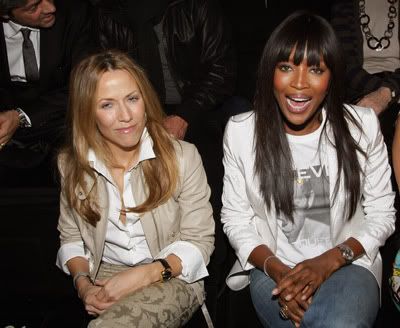 Photog: D. Venturelli
Casual chic. And
MJB
and
Kendu
hit up the Saks "Unforgettable Evening" event in NYC last night:
Photog: Sardella
Work it out then Mrs. Isaacs.
The Randomness:
Why Did I Get Married? has sold 2 million DVDs in its first week of release.  Hot.
​ ​
​ ​ ​