In Case You Missed It...
​
Jan 18 | by Natasha
​ ​ ​ ​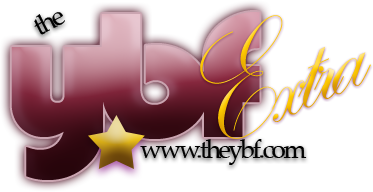 It's time for the next level! I initially wanted to bring my fabulous readers some extra goodies in a newsletter. But I decided to bring on a team to do it right, and we're launching an online magazine instead.
TheYBF.com EXTRA
, launching at the end of January, is a hot bi-weekly online magazine bringing you more scandalicious celebrity gossip…with some EXTRAS. We will bring you exclusive celebrity gossip never seen on TheYBF.com, style pages bringing you the hot fashion and beauty trends, members-only giveaways, The YBF.com
EXTRA
Book Club, and more. And of course, there's no cost to you involved. SIGN UP BELOW right now to subscribe to
TheYBF.com EXTRA
E-zine and to automatically be entered to win a hot gift from LOT29,
Jaslene Gonzalez
, and
Cassidy
:
Sign Up For TheYBF.com Extra

Check out the above video of Jaslene and Cassidy letting you fabulous readers know the deal about Lot 29 Giveaway and TheYBF.com newsletter/e-zine.
Be sure to check out all the prize packages
. Let's get it poppin'...
​ ​
​ ​ ​