New York & Tailor Made: At Least TRY To Make It Believable.
​
Jan 10 | by Natasha
​ ​ ​ ​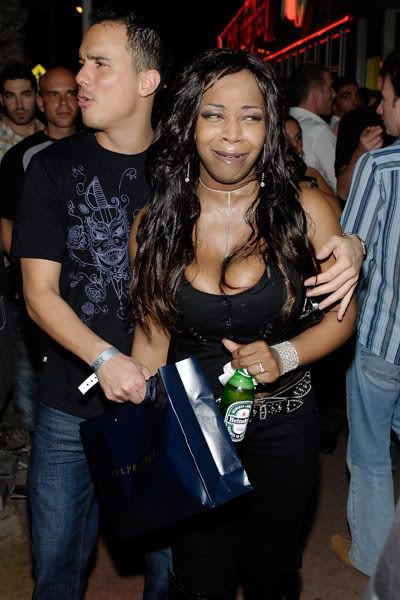 I couldn't make this ish up and I must do my gossiply duties.  Y'all know I dug for more details about this mess.  Sources tell The YBF that our favorite mama's boy
George "Tailor Made" 
Weisberger
has indeed moved on to another woman and that's the real reason why he and
Tiffany
"
New York" Pollard
 are broken up--despite the "We're still together" hoopla they and VH-1 are putting out to the masses.  His new chick is a 23 year old aspiring model named
Tyshianna
and they actually met right after Christmas. Damn--is nabbing the side chick role the way "aspiring models" get into the game nowadays?  A source close to Tyshianna says that the the two met at LAX airport and hit it off so well they are now officially dating. The breakup between George and Tiffany was actually fueled because of his new relationship and Ms. Tiffany actually had a semi-altercation via phone with Tyshianna. While George and his new chick were spending some quality time together, Tiffany called and lit into his ass about it. Then proceeded to offend Tyshianna by calling her an "ugly b*tch" and all hell broke loose. Apparently she seemed genuinely hurt by his cheating. And how does the source explain
all these convenient happy couple NYE photo ops
of Tiffany and George?
He lied. He said the show and him being out with [Tiffany] was all fake. He did it to get publicity but he dumped her. He also said that she wanted to do a part 3 anyway.
VH-1 claims there is no
ILNY3
in the works as of yet, and George says he also doesnt know if one will happen. But he doesn't want to be tied to Tiffany if there is a chance there will be one and more publicity could follow. Damn. And he did mention that everyone has a 3-show contract. The sad thing is...I believe this whole story.  And I'm mad I actually care.
​ ​
​ ​ ​