Alicia, Queen Latifah, & Will Smith Make Appearances+Lil Kim Keeps The Raunch Factor+YBF Celebs Hit Up Kitson+T.I. & Nicole S. Hit The Covers
​
Dec 05 | by Natasha
​ ​ ​ ​
All kinds of folks hit up the Kitson and Christopher Brian Resort Collection Launch at Kitson: 
LaLa, Marques
, and
Solo
came out to support
Chris Stokes
(it's his line).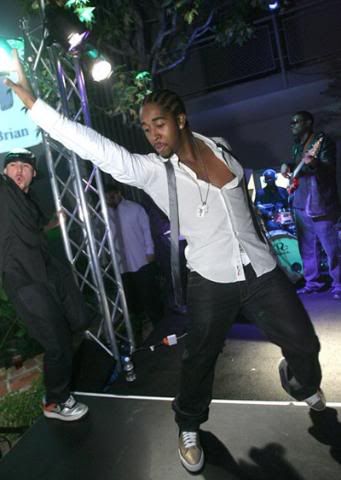 Bow Wow
and
Omarion
performed of course.
And
Shar Jackson
came through.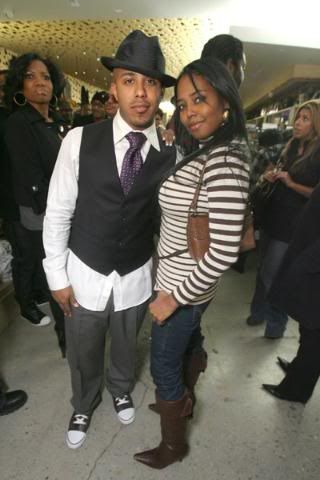 Interesting.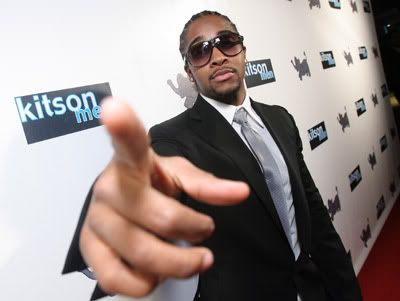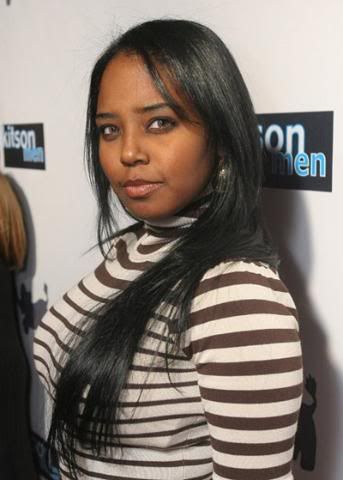 The
Simmons Girls
were there sporting new long dark locks:
Very fab. And
Melody Thornton
was there: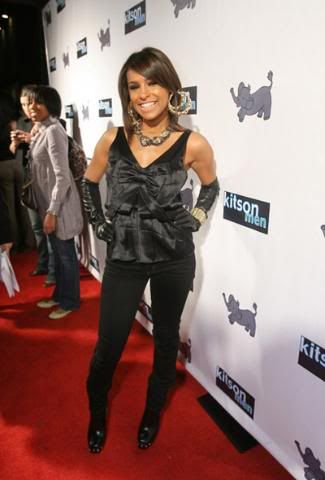 Hot look.
Jade made a random appearance.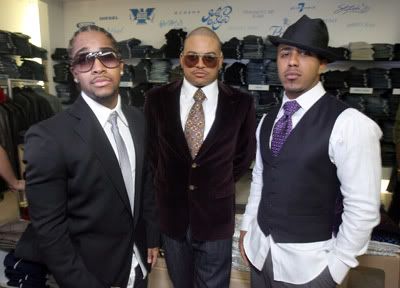 All they're missing is
Midget Mac
.
Ms. Keys
looked uberly hot at an event the other day:
Slight camel toe action but nowhere near the foolishness that is
CoCo-T
. 
Looks like somebody's getting ultra fit these days too.  Let's just not hit the bobble head status, k Alicia?
Will Smith
is all over Japan these days premiering his
I Am Legend
movie:
And he looked quite dapper at the premiere:
No
Jada
and fam in sight though.
Selita Ebanks
was spotted at the Victoria's Secret Fashion Show viewing party last night:
Rocking a new look.
Queen Latifah
hit up the at the Hollywood Reporter Breakfast celebrating the Power 100 list of women in Entertainment at the Beverly Hills Hotel: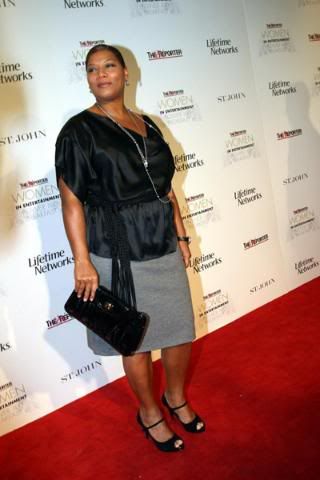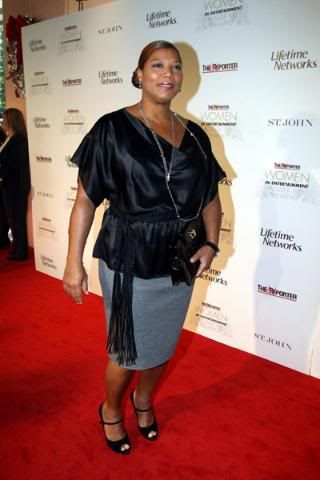 Looking fabulous as usual. And
T.I.
and
Nicole S.
are covering the new issue of
Rap-Up
magazine:
She talked about meeting Tiny and not being able to work "an Internet": On meeting T.I.'s girlfriend Tiny on the set of "Whatever U Like" after making out with T.I. in the video:
"I didn't know it was her and we did our scene, which was really heated. They told me that was like his baby's mama or his girl. And I'm so glad I didn't know because then I would have felt uncomfortable. I thanked them again and I think she even gave me a hug. I was like, 'Man, she's an awesome chick. She's the real thing.'" On the Internet and blogs: "I don't know how to work an Internet. I don't know how to get on my MySpace. But I don't really read blogs. The couple that I do, they break my heart, so I don't like them. But it's okay because it keeps the eye of the tiger in me."
T.I. talked about his relationship with Tiny:
On his plans to marry girlfriend Tiny: "Yeah, we talked about it. But we also talked about wanting it to be our event instead of it being everyone else's event. So we just keep it to ourselves whatever we do." On starting a family with Tiny: "After [Tiny gave birth to a stillborn baby], it's difficult to think about it, to put yourself in that mind state, to take that chance again. But yeah, sure, I'll have as many kids as I can."
If he stays his ass out of jail he may just have that chance.
Lil Kim's
mixtape cover is out:
Looks like she tapped into
her early 90's coochie shots
. The Randomness:
Avant has signed with Capitol Records and his next album will be released Summer '08.
​ ​
​ ​ ​