WIN THE CAROL'S DAUGHTER MONOI REPAIRING COLLECTION!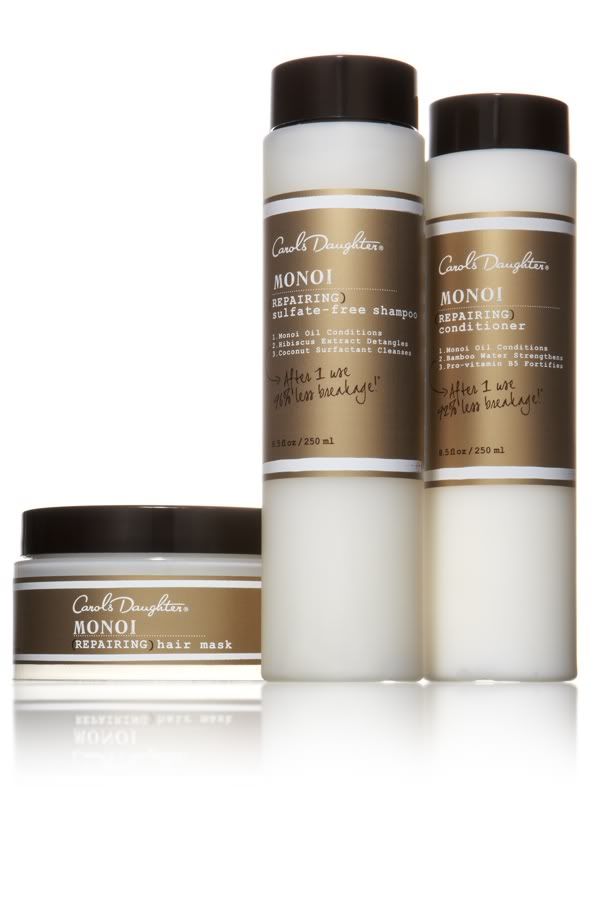 Carol's Daughter's newest line of hair care products is about to be YOURS. Enter to win the products Solange, Selita Ebanks, and Cassie love inside....
TheYBF.com teamed up with Carol's Daughter to celebrate the 2011 Essence Festival & July 4th Weekend! And we're giving one YBF reader EACH DAY a set of the Monoi Repair Collection--which spokeswomen Solange, Selita, & Cassie adore--and a swag bag assortment of lots of other Carol's Daughter Goodies.
This giveaway starts TODAY and ends July 4th.
To Enter, fill out the form below OR send end your full name and valid email to Giveaways@TheYBF.com. There will be one (1) winner per day. Winners will only win once and you can only submit ONE EMAIL PER DAY.
Starting today through July 4th, Carol's Daughter will open its doors for the 8th time in New Orleans and for the 2nd time, TheYBF.com will be there live-tweeting from its French Quarter Boutique with exclusive footage on Carol's Daughter products and Mary J. Blige's fragrance preview. Trey Songz, Selita Ebanks, MJB, The Braxtons, and more are popping up. Stay tuned...

About Carol's Daughter & the new spokeswomen
Founder Lisa Price began mixing her signature products at home for friends in the early nineties, and has since developed her small business into a nationally celebrated brand, with such celebs like Solange, Cassie and Selita Ebanks being the face of the product.

"I think it is an amazing extension to be able to represent three very different and unique individuals in our own right and to celebrate unconventional beauty" says Solange Knowles. During the launch of the Monoi Repair Collection, Cassie stated, "This is an amazing experience that I could never dream to be apart of."
While society has defined what beauty is Selita Ebanks stated, "Beauty comes within themselves and that they should always know that they are beautiful and that's what I think Carol's Daughter embodies."
YBF GIVEAWAY: Win A Blackberry Z10 NOW!
Enter below to win a Blackberry Z10 from TheYBF.com NOW! One entry per person. If you have any issues using the form below, please use a valid e-mail address and send your full name, mailing address and phone number to Giveaways@TheYBF.com.

TO ENTER: (1) You MUST be 18+ (2) You MUST live in the US (3) You MUST be an AT&T customer.