Whoever is styling
J-Hud
, I want them to stop.  Like, yesterday.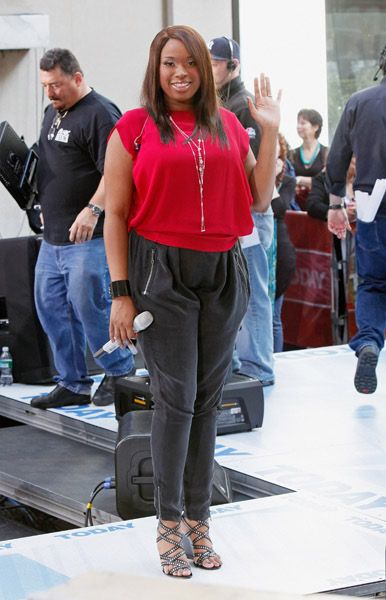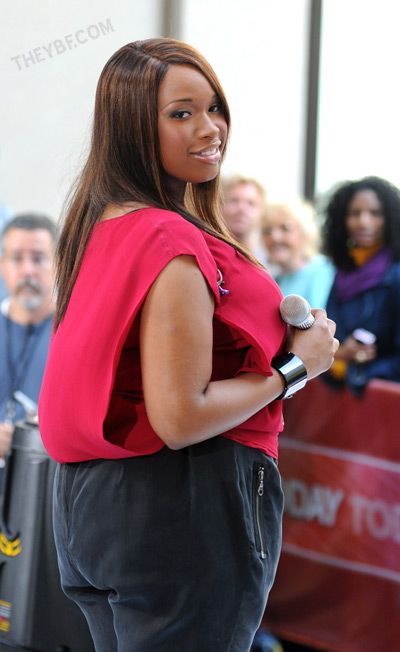 She performed this morning on "The Today Show" in this get up.  She's too fab to have some ill fitting unflattering get-ups.  Unacceptable.  I don't even think
she's
feeling this ish right here.  Her fiance
David
was there to look on: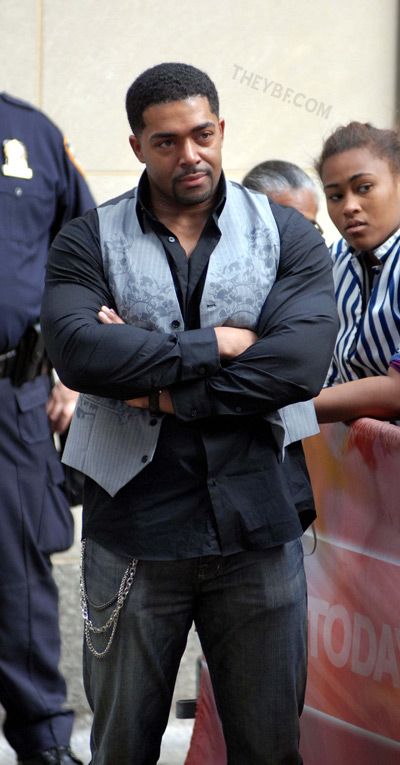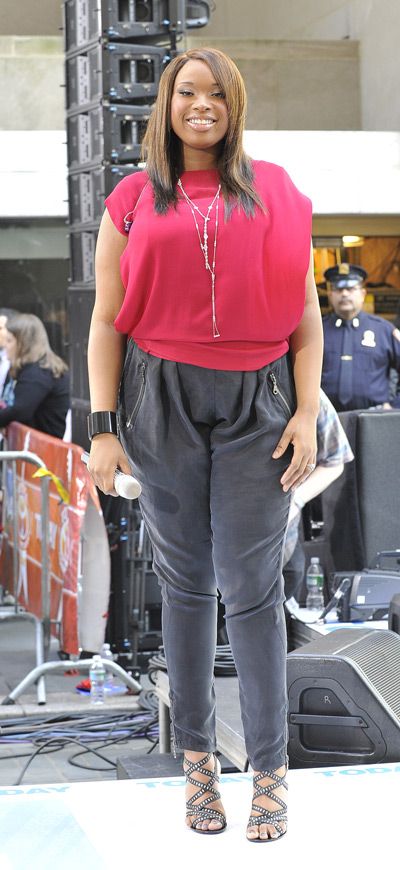 Just...no. "The Game"'s one hour season finale airs tonight at 8/7c on The CW.  And
Derwin
and
Melanie
's wedding is set to take place: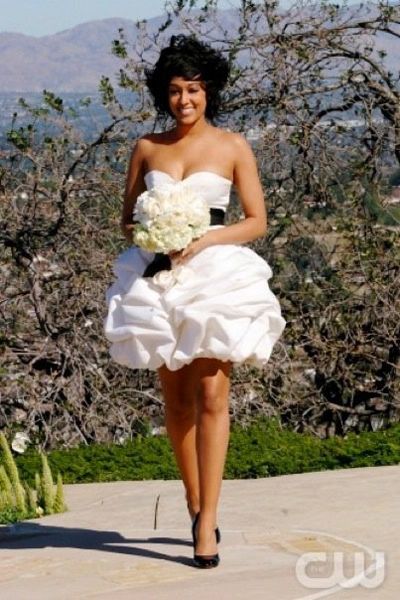 Gorgeous.  And we've got a slight spoiler under the cut for you fans.  The producers want EVERYONE to watch as the  more viewres they have for their finale show, the likelier the show will get renewed and possibly as a 1 hour dramedy.