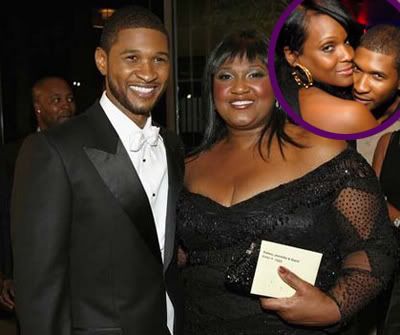 Usher is still Chatty McChatty about his "marriage" and his mama. When the story broke almost a year ago about Usher allegedly firing his mother Jonetta Patton as his manager after being manipulated by Tameka to do so, he's still talking about how it isn't true. He tells VIBE in his July cover story:
My mother and I decided to change her situation, together. I decided to not fire, not get rid of but ... to retire her to be a full-time grandmother.

Really Ursh? Hmmm. I do find it interesting that unlike other celebs who simply choose not to even talk about the rumors they want to go away, Ursh chooses to talk about them any chance he gets. In detail. Just an observation... News on Black from Flavor of Love 3 when you read the rest...