Halle Berry
partook in her domnestic duties yesterday afternoon and grabbed some groceries at the local Bristol Farms in L.A.  The employees were even nice enough to serve as her unofficial bodyguards while escorting her to her car.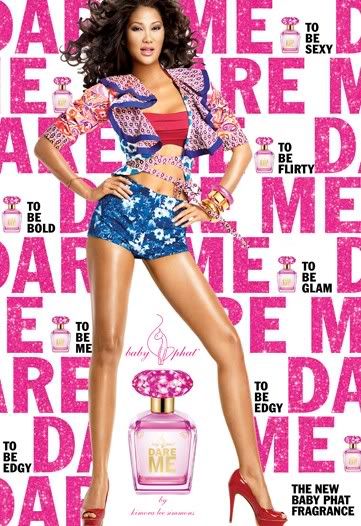 And check out mother of 3 kiddies
Kimora Lee's
brand new ad.  It's for her new Baby Phat fragrance Dare Me.  Now she knows damn well.... More pics of Halle when you read the rest...