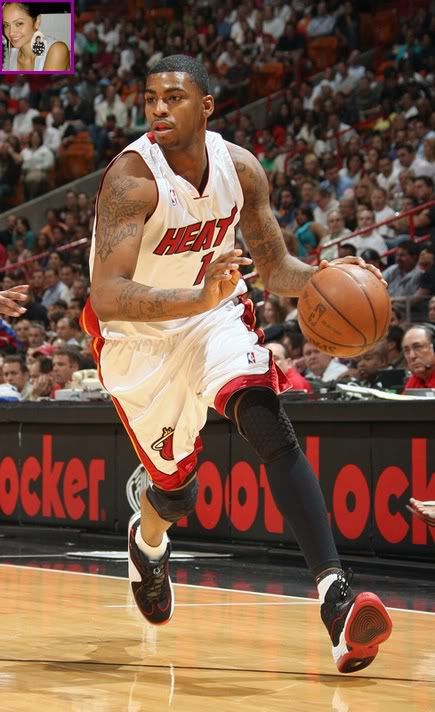 So Miami Heat guard
Dorell Wright
didn't learn a damn thing from
Greg Oden
? Dorell's girlfriend and baby's mama
Mia Lee
(pictured in the inset pic) decided to try to school groupies on Twitter about how everything in her life--her man, friends, fam--are all private and no one can tell her anything about them. Well, groupie
Kat Stacks (check out this post if you don't know who she is) felt
like popping her bubble right quick. Because she Tweeted Mia that she doesn't know her man as well as she thinks.
EDIT
: This particular woman involved is not Kat Stacks. The woman went in about
her
sexcapades with Dorell, his 5 inch penis (damn, did she have to play homie out like that?), and, of course, posted the obligatory naked flick Dorell sent her. She even made it her new profile pic. WOMP.
That
NSFW pic is under the cut. And these are the most recent tweets from
(@mrzanonymouz)
about the drama. Mia
(@mio_myo)
has made her page private. And Dorell
(@dwrightway)
has made his page private now as well. Of course: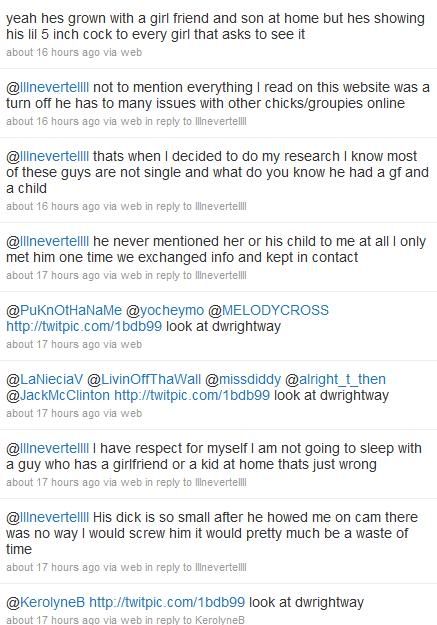 LOL @ "I have respect for myself."  Girl....stop. Dorell's EXPOSED pic and news on
Santonio Holmes
when you read the rest....