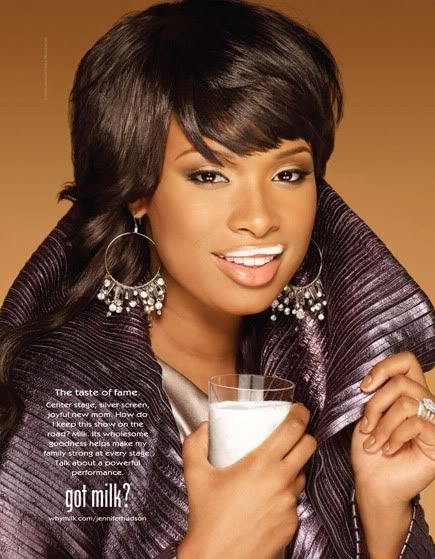 I'm mad at this wig, but the campaign is a good look for
Jennifer Hudson
nonetheless. She's the newest celebrity to don a milk mustache and talk about how it's done her body good.
"[Milk] was definitely a part of my upbringing for sure," she said. "I definitely want to have that on my kitchen table."
The tag reads:
The taste of fame.  Center stage, silver screen, joyful new mom.  How do I keep this show on the road?  Milk.  It's wholesome goodness helps make my family strong at every stage.  Talk about a powerful performance.  Got Milk?
Another pic and behind the scenes vid when you read the rest...