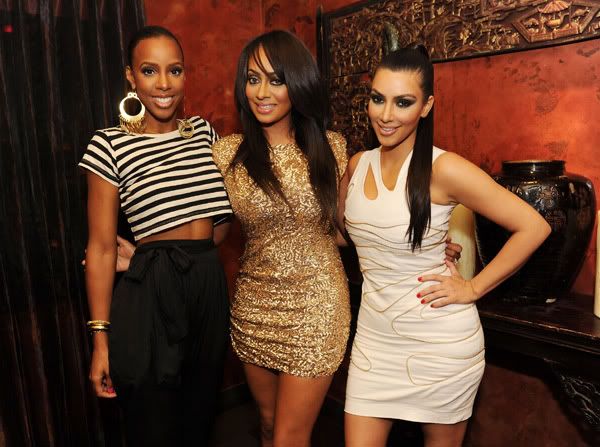 LaLa Vazquez, in a hot gold Alice+Olivia mini dress, and her besties Kelly Rowland and Kim Kardashian all partied it up for her bachelorette party at TAO nightclub in Vegas this weekend. The girls got glammed up and fab after their full day of spa'ing and chillin'.
We also hear her fiance Carmelo sent a surprise gift for La La--a stunning $75k diamond bracelet from M. Kantor Associates. Nice.
Pics when you read on...