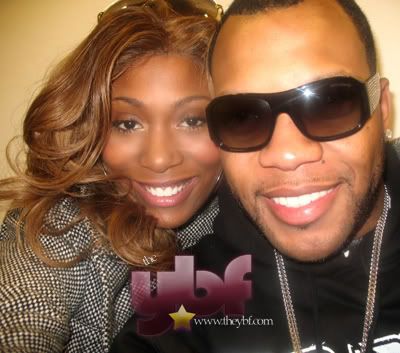 Ne-Yo's
ex/baby mama 
Jessica
(now known as
Jesse
) 
White
has indeed moved on to becoming rapper Flo-Rida's new chick.  She's been putting Ne-Yo on blast for a while now and has been trying to set the record straight about his actual daddy status. And of course,
she's still craving the flashing lights
.  Jesse, who is still trying to launch her singing career, was spotted toting around with her new lil boo everywhere recently.  And these pics of her and Flo-Rida that hit my inbox are just begging to get talked about...