Rapper
Jim Jones'
mom
Nancy Jones
, who runs Nostic clothing line alongside her son, had a birthday party at NY's Spot Light club last night: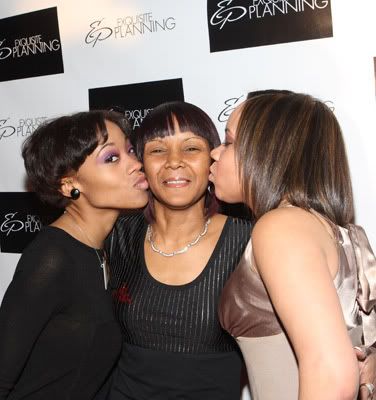 Her daughters/Jim Jones' sisters
Keisha
and
Precious
were there.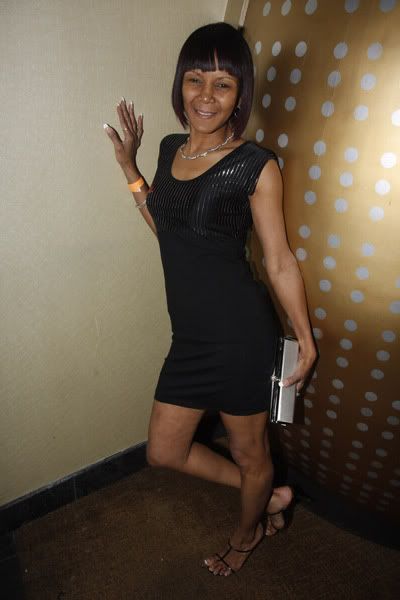 And I can't even hate on this woman. She's looking like a dime piece considering her son looks like a chicken grease ball of foolishness.