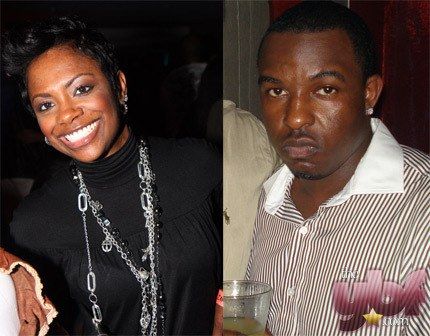 We've got some exclusive dish about
Kandi Burruss
and what you will...and won't see...on this season of "The Real Housewives Of Atlanta". Kandi is newly engaged--which her publicist has confirmed to TheYBF.com. But get this: We've found out that she's actually engaged to a well known ATL "street pharmacist" named
Ashley Jewell, b.k.a. A.J.
And he has 6 kids that he allegedly hasn't been taking care of. Wack ass baby daddy drama Take 1... A source very close to one of A.J.'s baby moms tells TheYBF.com that A.J. is extremely trifling and it's a shame that Kandi is even dealing with him--let alone marrying him. Kandi and A.J. just bought a house together in Buckhead, ATL. But A.J. pays no support to his baby moms/ex-wife/former R&B singer
Danah
. Allegedly, he doesn't pay her alimony and even took Danah's truck when they divorced. Danah and A.J. were married in 2005 and divorced in 2008. The drama continues when you read the rest...