The queen of the hot tranny messes
Wendy Williams
was spotted at the Newsroom on Robertson Blvd in LA having lunch yesterday: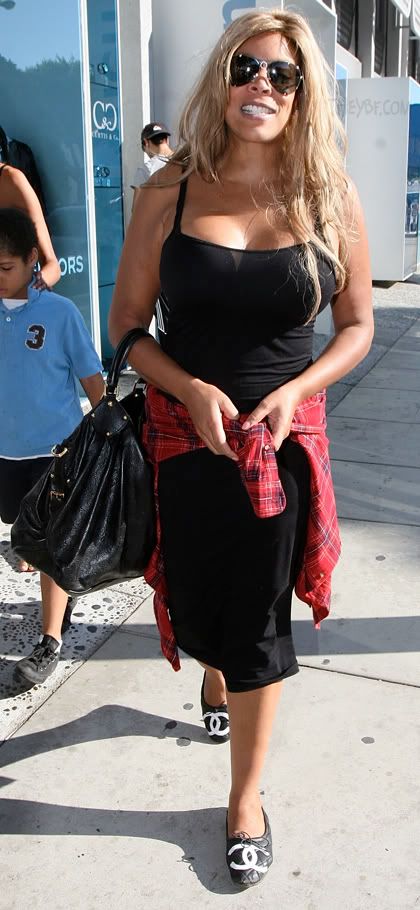 Her show has been off the air this week and will resume Thursday I hear.  I guess this is her "vacay time".  Oh Wendy.  Why or WHY do I love this chick's trannyliciousness?
Chris Tucker
was spotted having a conversation with a crackhead: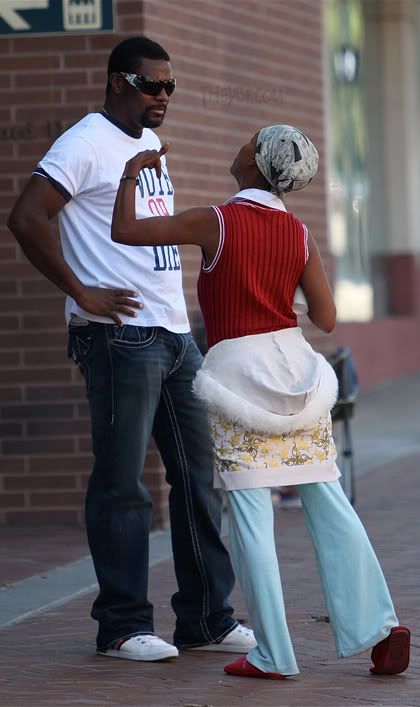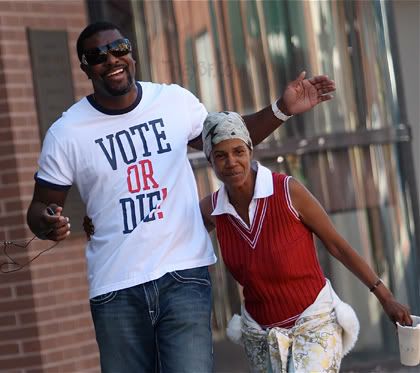 OK that was mean.  She's actually matching her vest to her shoes so maybe she's not fully on crackhead status just yet.  I can only imagine how that convo went though. More pics when you read the rest...