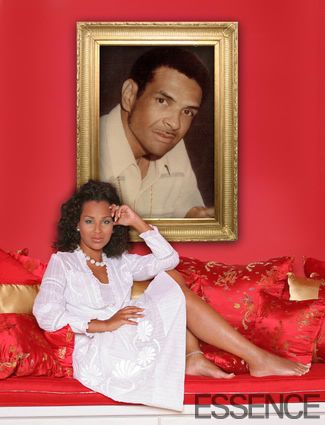 LisaRaye
has given an "exclusive" interview to Essence.com to clear her name. She says she's not a gold digger like everybody's accusing her of, and she's never claimed to be "hood" since her father was a multi millionaire who owned hotels. motels, and all kinds of things on the South side of Chicago:
ESSENCE.COM: Many balked at your whirlwind romance and marriage and accused you of being an opportunist. How do you feel about that assessment of your character? LISARAYE: First of all, I'm a fan of love and partnership. I would say this to my critics: If a man comes to you there obviously has to be a connection. I had a man who's smart and powerful and who I fell in love with. He's embracing my family. Add the fact that I have an opportunity to bring tourism to his country and be involved in something historical. Who in the hell would say no? But what scared me was the idea of being First Lady? ESSENCE.COM: What frightened you about assuming that role? LISARAYE: I knew nothing about being a First Lady or politics. I'm thinking, What am I going to have to change? I'm on a successful sitcom, my daughter is in high school and I'm the breadwinner. What am I going to do? Then Prince Charming comes my way and I'm saying, "God, did You send this man to me to take me away like Calgon".
Girl stop. The best quote out of this whole interview:
"I like the finer things in life so I don't make any apologies for the men I choose to date,"
So basically you're saying you ARE a gold digger? Just asking. I mean, if you're
not
going to make apologies for it, then why deny the "accusations" of your "opportunistic ways"? Again, just asking. And honestly, my attention span isn't even allowing me to care any further than me typing this ish. Here's
Kanye
and his crew at Paris Fashion week: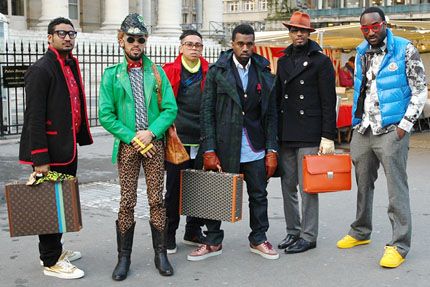 Ummm. More on this when you read the rest...