So YBF reader Rashida hit up Drag Queen night at the local karaokee club last year.  And guess who was hosting...none other than
Laverne Cox
...pre-
Diddy
.  Laverne is now a cheescake runner on VH1's "I Want To Work For Diddy" show.  And
we reported a few weeks ago
that she is indeed a transgendered person and is the first black transgendered person on a US reality show.  Apparently, her co-stars/frenemies on the show aren't 100% sure of her "sexuality".  But we are.  So honestly, the above pics aren't shocking to me...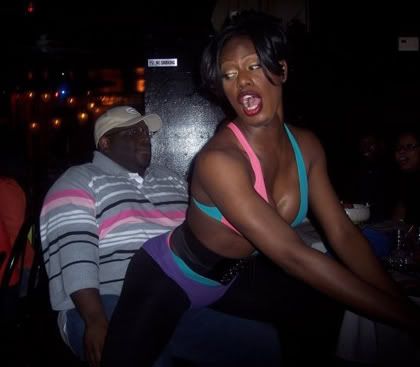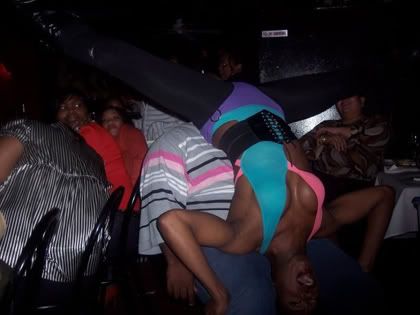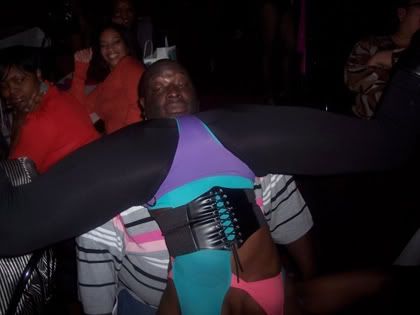 But these are.  The crazy kids over at
ONTD
posted some pics of Laverne...once again pre-Diddy...being a "hostess" at Lucky Chengs in Manhattan this past January.   Appparently this is the hostess' job when it's someone's birthday.  And I literally have tears streaming down my face from both laughter and pain to my corneas.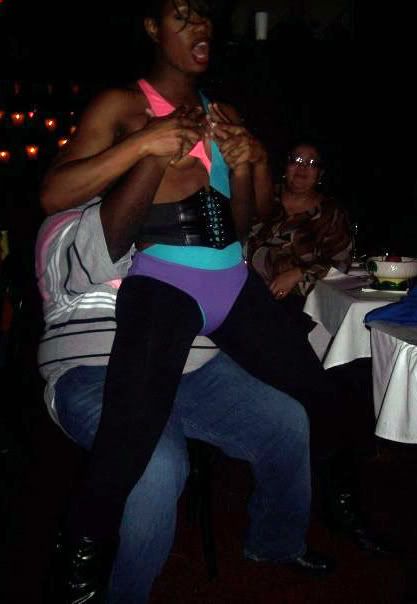 More even more interesting pics (slightly NSFW) when you read the rest...