It was slim pickings for Best Dressed...and here's why: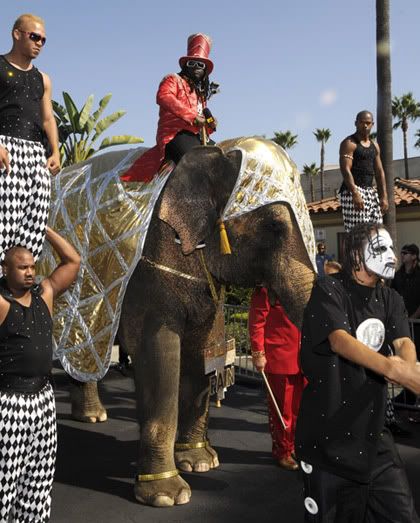 This negro
T-Pain
rolled up to the VMAs on an elephant...which had a T-Pain bedazzled diamond chain around its neck.  And some hood mimes, stilt folks, and other circus acts were on the sides.  Double boo.
Pure tomfoolery.
Seriously
Fat Man Scoop
?  No, for real?  Wearing your draws on your Youtube show with your wife is one thing, but this ish right here will caused you to get slapped. More foolywang material when you read the rest...