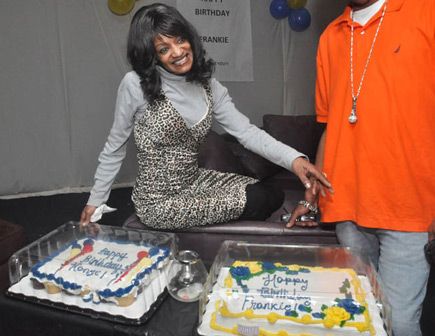 Oh
Frankie
. 
Keyshia Cole
's mama Frankie had a birthday party (we can't figure out if she turned 50 or 60) the other night at Traxx in Atlanta.  And photog Freddy O captured the foolywang material we've come to expect from Frankie and fam: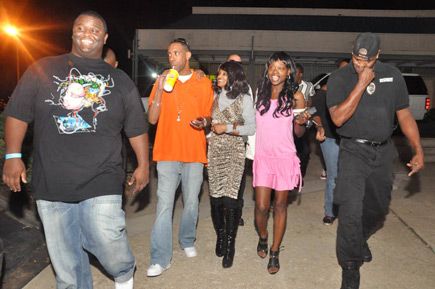 It is summer time...in Atlanta...and damn near 200 degrees outside and this is what Frankie decides to wear into an even more hot as armpits club?  A thick ass turtleneck underneath a animal print dress, tights, and knee high boots?  WHY...WHY I say?
Who went to Kinko's to print this birthday sign off minutes before?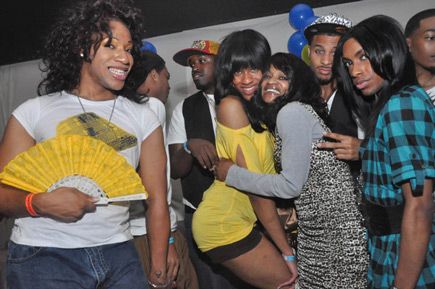 Why am i always trying to guess how many actual women are in the picture when the topic is about Frankie?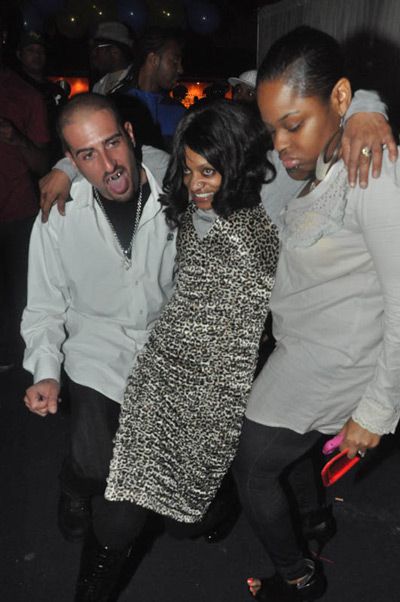 And I see her other daughter and random men weren't monitoring Frankie's white stuff/alcohol intake that night.  Surprise surprise. More pics when you read the rest...