Beyonce was spotted arriving at Kanaloa Nightclub in London last night in this cute off the shoulder silver sequin dress.  And sources report that earlier in the week while in Liverpool, she took out a room at the just to store her 12 bags.  A staffer said:
"She had seven suitcases, three hand-luggage bags and two boxes, all for her mammoth gig. In the cases there were, apparently, 14 dresses, lots of shoes, make-up and 25 wigs."
Damn.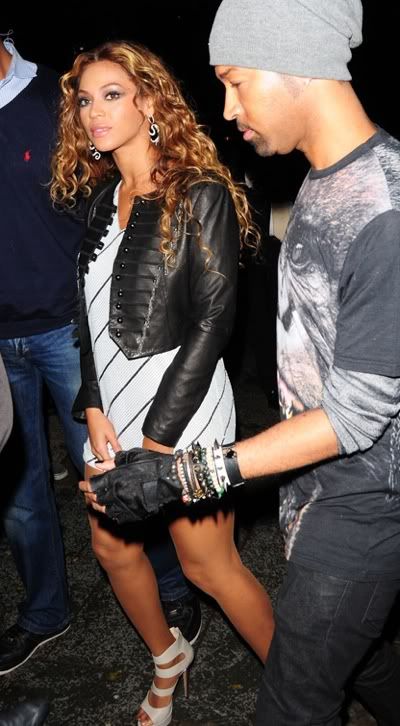 More pics and Bey getting called "stupid" when you read the rest...