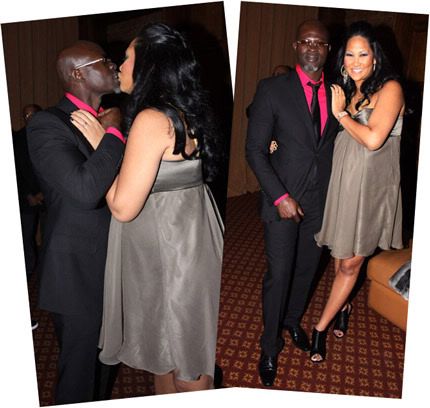 Kimora
said she was cutting back for the Baby Phat/KLS show this year.  But it looked like there were only minor cutbacks.  The front row was still semi-celeb ridden (even though she said there would be just buyers and editors) and they still sent Baby Phat items to the celeb to rock to the show. Russell wasn't there like he usually is, but
Daddy Djimon
was surely with his woman all night.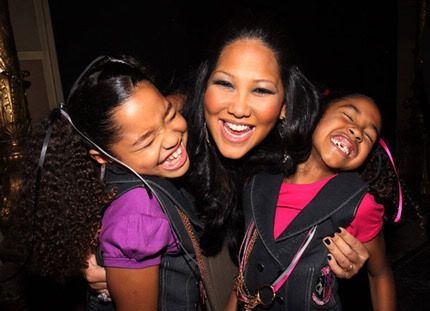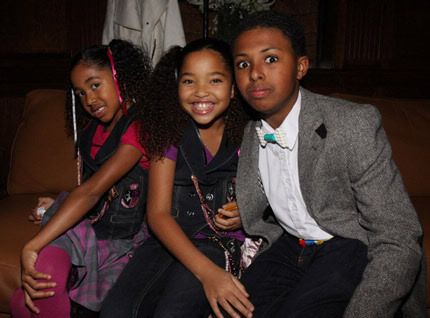 Kimora made sure Aoki and Ming Lee were outfitted up right and looking cute.  And their cousin
Diggy
was there looking pretty dapper himself.
Chrisette Michele, Teyana Taylor
, and
Monica
all kicked it front row.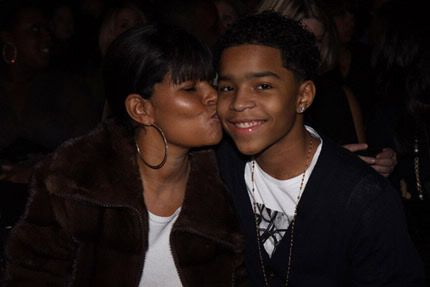 And Kimora's stylist
Misa Hylton
was there kissing on her son
Justin
.  Cuteness. Lots more pics when you read the rest...