Beyonce
is covering the new issue of
L.A. Confidential
in a white hot Herve Leger one piece swimsuit: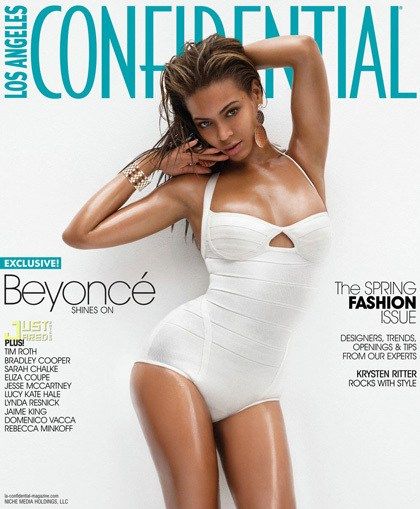 Beyonce on which songs help her get through heartache the ways her songs do for fans:
"Well, fortunately I haven't had any break-ups! This is my first relationship."
[referring to her marriage to Jay-Z]
First
relationship? I know
Marques Houston
is somewhere extra salty right now....
Kanye
and his new boo
Amber Rose
were spotted in Paris today taking in some Paris Fashion Week shows. I see homegirl's got accustomed to the flashing lights extra quickly...
Ciara
's new photoshoot for MTV has hit the net.  And it's looking pretty fab. More pics of these folks and others when you read the rest...