T.I.
and
Tiny
are seemingly on Cloud 9 these days: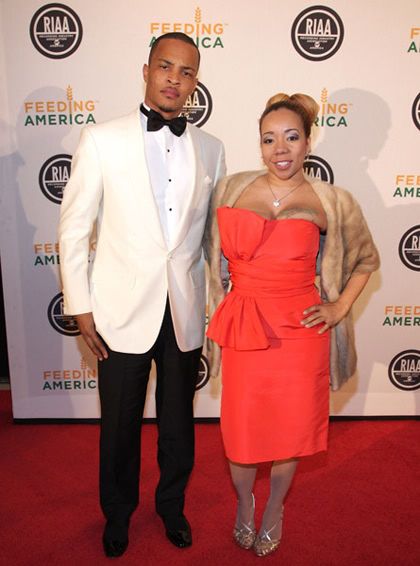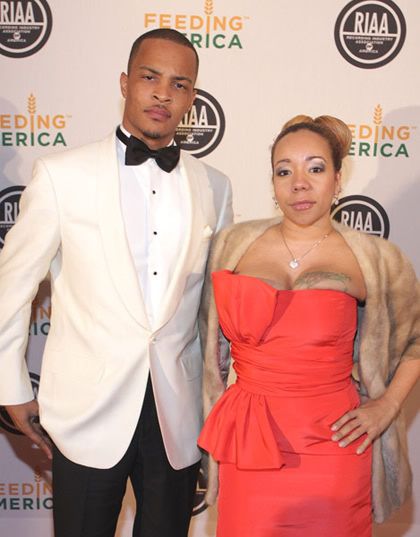 He had her on his arm for every event during Inauguration. And even told everyone at the Hip Hop Inaugural Ball--during his award acceptance speech--that Tameka is the love of his life. I thought I saw a tear. I guess the picture of an impending jail cell will make you man up to your true feelings real quick. And yes, I'm holding off on believing those pregnancy rumors about these two---for now.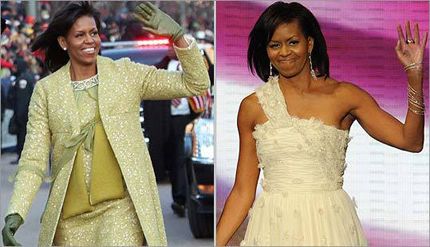 Michelle Obama
's hairstylist
Johnny Wright
has reportedly landed a development deal to star in a hairy reality show. Here's the scoop:
Former Chicagoan Johnny Wright has styled the first lady's coif for the Democratic National Convention, her upcoming appearance on the cover of Vogue magazine and other occasions. He has signed a deal with 44 Blue, which produces such reality shows as Style Network's "Split Ends" and A&E's "L.A. Gang Unit."
Wright has also been Oprah's hairstylist. By the way, we hear Michelle O. just has sent out invites to very special VIP ladies around the U.S. to come to her brunch where she will be discussing her initiatives as First Lady. Nice. Interesting...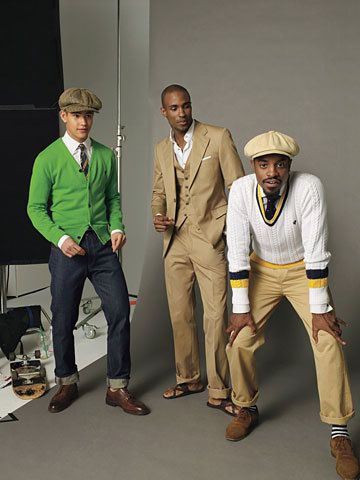 Congrats to
Andre 3000
on being named one of GQ's Best New Designers In America with his new Benjamin Bixby line:
The philosophy: "During OutKast's Stankonia period, I looked like I was from Mars. The music was otherworldly, and my character reflected that. I wanted to put that spirit into classic clothes, but ones that people could actually wear." The look: "I think the cut of Benjamin Bixby comes from comic-book characters, which I've been drawing since I was a kid. In comic books, the waist is always pinched, but the legs are full-cut, kind of like the Cracker Jack man." The influence: "In high school, in Atlanta, when Grand Puba told us to wear Girbaud jeans, I wore Girbaud jeans. Then you had this prep movement happening: Ralph Lauren, Eddie Bauer, Bass, Sebago, and Timberland. So imagine me walking through [local housing project] Bowen Homes in the morning to catch the bus, but I'm dressed like a prep. As you get older, you go back to those things."
Nice. More ish when you read the rest...