How did we miss this?: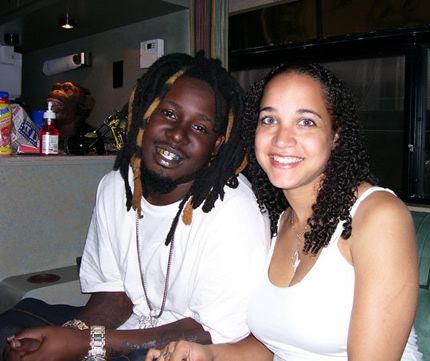 T-Pain is dishing about his sex life with his wife and lack thereof. He tells Blender:
"My wife and I download pornos together," he says. "She goes with me to strip clubs. She'll be tipping b*tches and everything." "I love reading my daughter to sleep—she loves this one book called Ducks in Muck." And, combining the smutty and the sweet: "I'll be at a club, just surrounded by ho's, and I'll literally call my wife, like, 'I'm so, so happy I married you.' "
On the "I don't need your sex, I'll masturbate" line in his song "Therapy" on Three Rings:
"See, that line comes straight out of my life!" he says. "I'm married, and I jerk off all the time. Some R&B singers act like they getting sex every night. T-Pain is here to tell you: Ain't no one getting sex every night!"
My eyes...my m*tha f*in eyes! More with Barack and "The Real Housewives of ATL" when you read the rest...