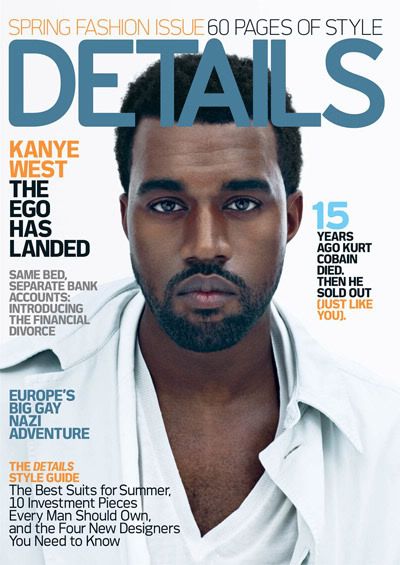 The March issue of DETAILS Magazine hits newsstands February 24, featuring Kanye West. 'Ye now says he is done with music and he's ready to pour all his "superhero" energy into conquering fashion. A snippet:
"Put this in the magazine: There's nothing more to be said about music. I'm the f*cking end-all, be-all of music. I know what I'm doing. I did 808s in three weeks. I got it. It's on cruise control. . . . Man, we talked about music for God knows how long! Now let's talk about how my fucking sweater didn't come back right from Korea. That's what's interesting me."

And, of course, some behind the scenes footage of his shoot and him doing what he does best, speaking about the Kanye brand:

And yes, Kanye, we *heart* you too. You can check out his cover story over at DETAILS. Check out Shemar Moore's hotness and Carmelo's cover when you read the rest...