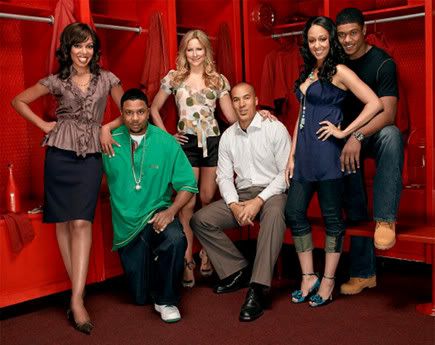 BET got something else right.  A Tweet just went out on The Game's Twitter that they have reached an agreement where NEW episodes of the show MAY BE kicking off on BET next year:
CBS Paramount and BET have reached a deal with the canceled CW Series The Game. less than a minute ago from web
The first hurdle has been crossed for new epsiodes of the show to be produced for BET. Now actor and producer contracts must be worked out. half a minute ago from web
# There are still a lot of particulars that need to be worked out but CBS Paramount has agreed to license the show to BET.
# If everything continues to work out then new episodes of The Game will likely air in the fall of 2010 on BET.6 minutes ago from web
YES.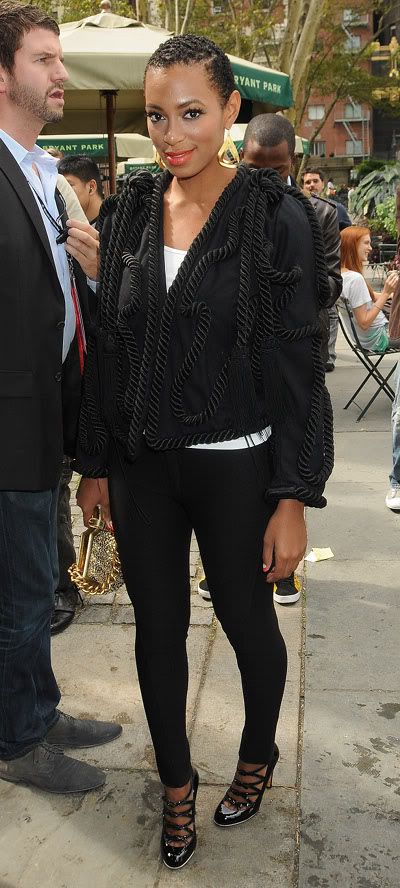 Solange
spoke to the folks over at NY Mag at the BCBG show yesterday.  And here's what she had to say about why she took charge and shaved her head for the third time:
"I did it once when I was 16 and again when I was 18," she said backstage at BCBG. "I just need to kind of start over and liberate myself and feel empowered. I feel like so many women put so much of their power in their hair, and I was succumbing to that — like, spending so much time and money and energy on my hair."
Here
's the rest of the interview where she talks about succumbing to moving to NYC. News from
Maia Campbell
's grandmother and father when you read the rest...