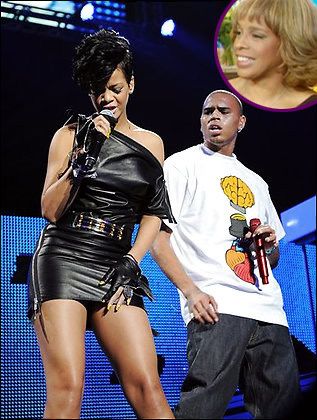 Celebs are dropping their opinions left and right on the
Chris Brown/Rihanna
situation. And
Gayle King
is NOT feeling Chris' Sorry 2009 apology. She told
EXTRA
:
"I can't think of anything that makes me support anything that Chris Brown is saying at this time. And my heart just aches for Rihanna."
Gayle is not trying to hear it. And
Rosanne Barr
is going off at the mouth about Chris Brown too on her own blog. In her own unique way of course:
"chris brown's lies and excuses make me want to beat the crap out of him...he uses the language of the perpetrator just like every sleazy bastard who ever smacked his wife, kid, mother or girlfriend around uses. you dirty bastard, I hope you go to prison for ten years. IT'S YOUR FAULT, ASSHOLE! as for all the mealy mouthed hollywood and music scene chicks that can't bring themselves to condemn a misogynistic bully, let me say this: your time as whores for propaganda is ending, bitches."
Damn. Check out what other folks in the YBF world had to say when you read the rest...