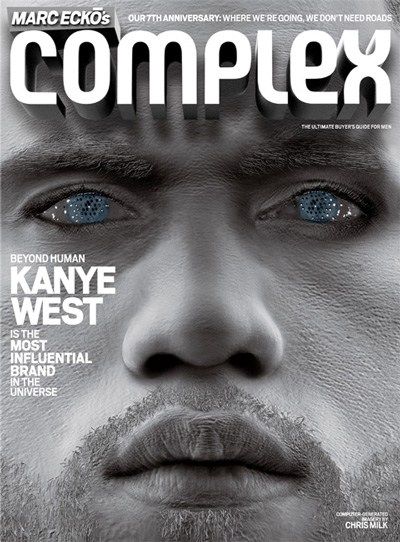 Kanye
wanted to think outside the box for his newest photoshoot: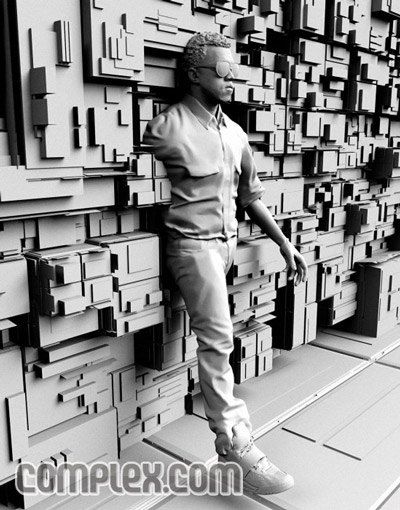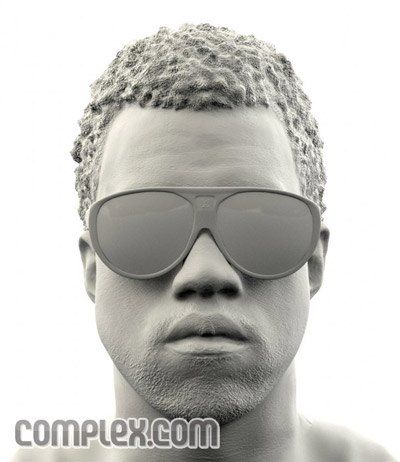 So for his
Complex
cover shoot, he went to Photographer Chris Milk to shoot his looks at the same computer generation studio
Curious Case of Benjamin Button
was shot. Here's a snippet of his interview:
C: You know, since then, people who know that I know you have asked two recurring questions: Is he on drugs? Is he gay?
Kanye West: [Laughs.] What do you tell them?
C: That I've never seen you do drugs, but I've definitely seen you go in, as far as chicks—
Kanye West:[Laughs very hard.] But, you know, that doesn't prove anything [to them], right? Someone could just be like, "He's just running in girls when he's really thinking about fucking guys." That's, like, the devil's advocate thing that they probably say. But drugs? How perfect is that? People think I'm on drugs! I didn't even have to do drugs for people to think that I was on them. And what's funny is that I feel like my outfits were very masculine and very hip-hop.
C: Why do you think there's such a fixation on your sexuality?
Kanye West: I really think it's because society tries to dictate the way a guy is supposed to dress and the way a guy is supposed to act, and I refuse to conform. A lot of these dudes would never be accused of being gay just because they all look exactly alike. If people could just realize the amount of mundaneness and followers that lack creativity… I think people's mentality is like, Only gay people are that creative. And it's true there are a lot of gay people who are incredible creative minds, but there are straight people who are incredible creative minds—and there's gay people who can't dress or create at all, too. Closed-minded gay people probably say they dress "straight."
Funny funny.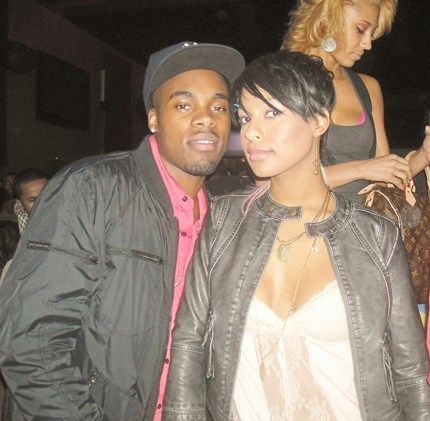 And speaking of 'Ye, seems like his ex
Brooke Crittendon
really likes dating her fellow "Harlem Heights" cast members. Our sources whispered in our ear today that Brooke now has a new boyfriend--her co-star
Christian
who's the lifestyle editor of
Dime
Magazine. This hasn't been revealed yet on the show, but they've been hitting up the night scene around NY together. And not always with their other cast members in tow.  Apparently she Twitters about her new love constantly.  Brooke also dated fellow co-star
Pierre
this season too. Interesting... Pics of
Terrence J
's fashion spread when you read the rest...