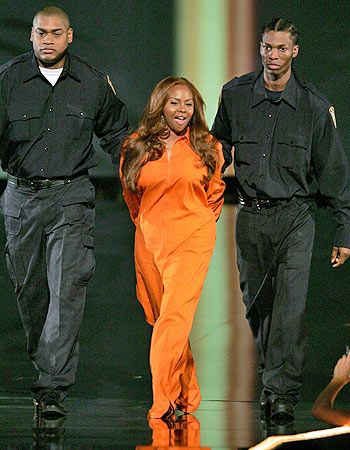 Right in the heels of
Lil Kim
getting her Bentley repossessed and being sued by a publishing company for taking the advance money but never writing the books as promised,
she's being sued AGAIN
. And this time it's by her own people-Brooklyn Entertainment company. The lawsuit accuses Lil' Kim of breaching a one-year contractual agreement by demanding a more lucrative deal. And they're suing for $2 mill including money she owes to them because they invested hundreds of thousands in her with no return. Damn!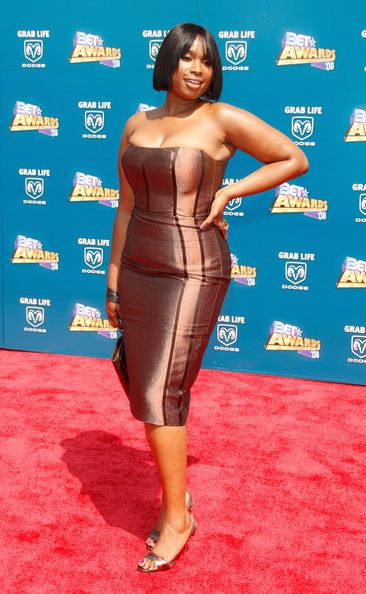 Jennifer Hudson'
s speaking out about the Hollywood pressure to be a size 2 or smaller. She says her size 12 is what's poppin' and she A-OK with it:
"I just don't let people impose their insecurities on me. They may have a problem with being a size 12, but I don't," the curvy singer-actress tells PEOPLE. In fact, in a sea of size-2 celebrities, Hudson enjoys standing out. "What makes them different? They all look the same. But you know Jennifer when you see her."
Work it out then Jenny. The HBIC
New York
's take on the
Punk/J-Hud
engagement when you read the rest...