Rihanna
changed clothes after her business meeting yesterday to head for her next spot on her day of random spottings list: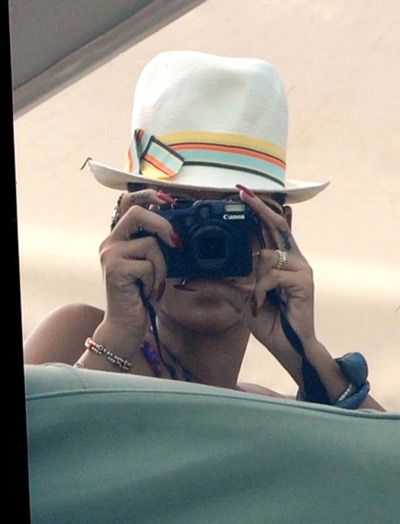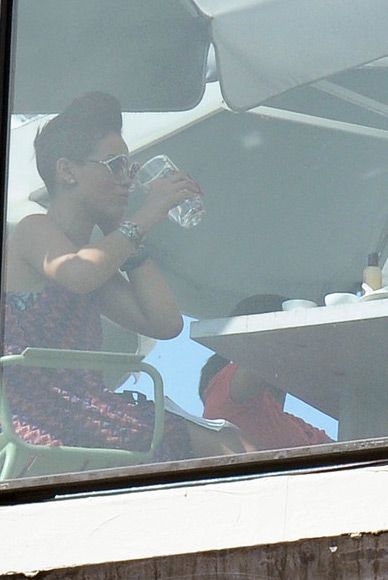 I see a bottle of Carol's Daughter hair product on the table so maybe she's in talks to be a new face of the products.  She's been having several meeting with their marketing team recently.
Remember
Sheree
talking about her eldest 20 something year old daughter
Tierra
who she purposely did not want to show publicly?  She said she didn't want to put her on the show for whatever reason.  But Sheree surely brought her along for the premiere party the other night.  I wonder if this means there will be a story line around the estranged daughter this season..
Speaking of the Housewives, here's the full clip from last night's blowout with Sheree and her "party planner".  "Yo mama's b*tch!"  Really??  Hilarity. Update on
President Obama'
s "Happy Hour" and more pics of Rih Rih when you read the rest...