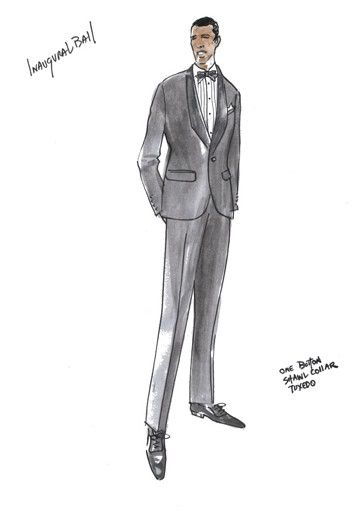 Brooks Brothers (Night look) First
we saw all the A-List designer sketches
for
First Lady Michelle O.
Now, the sketches submitted by A-List designers for
President Elect Barack Obama
for his Inauguration day and night have surfaced.  I now have a new appreciation for formal menswear.  And once again, I'm giddy with excitement.  Check it: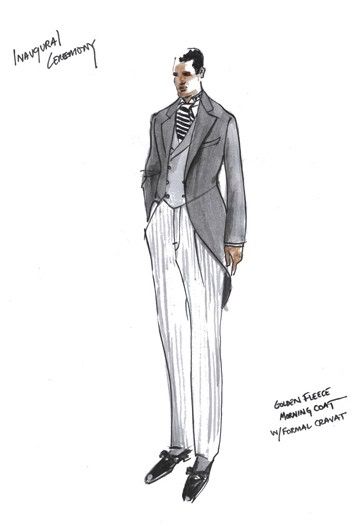 2nd Brooks Brothers (Night) This one is surprisingly one of my faves.  It has that old historical political glam look to it.  I'm definitely feeling it and it would be pretty damn regal for the Inaugural Balls.  Brooks Brothers can really do no wrong anyway.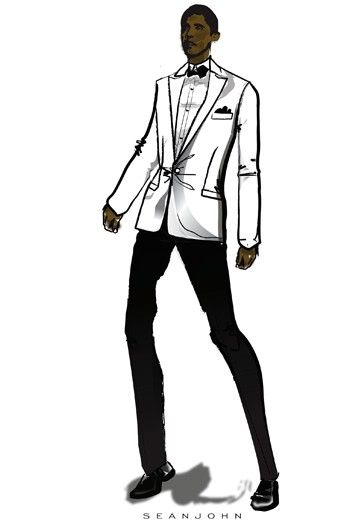 Sean John (night) Hats off to
Diddy
for this one.  Very Sean John of him and I would love to see Barack bring some white coated glam to the mix on Inauguration night.  It's another one of my fave sketches.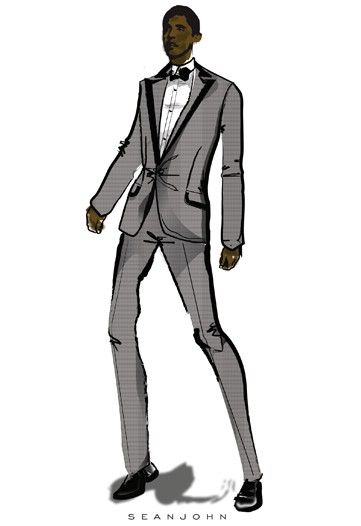 2nd Sean John (night)
D Squared (night) My least fave--but knowing DSquared's design's, I get what they were going for.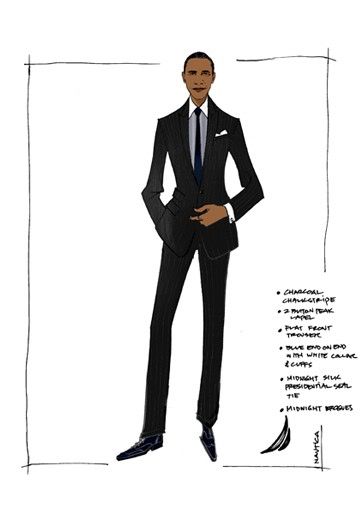 Nautica (Night)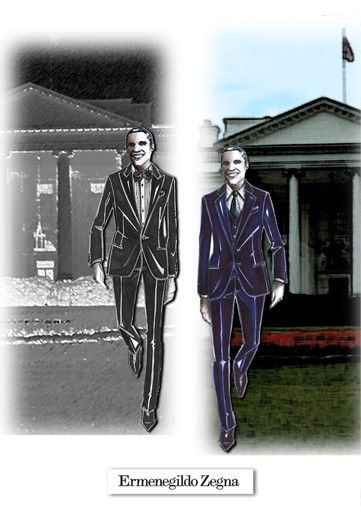 Ermenegildo (Night and Day)
Reem Acra (Night) And Reem Acra designed a look for the entire family.  Not loving the Obama girls' dresses, but the whole anticipation of the Obamas straight killin' the fashion game that week like we all know they will is making me way too excited. Lots more sketches and updates when you read the rest...