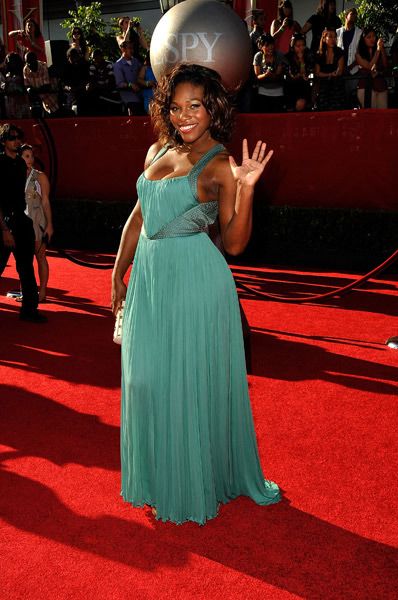 The 2009 ESPY Awards went down last night.  And it's the Oscars for athletes and prom for the wives, groupies, jumpoffs, and those who want to be.  Serena Williams rocked a teal gown and looked pretty nice.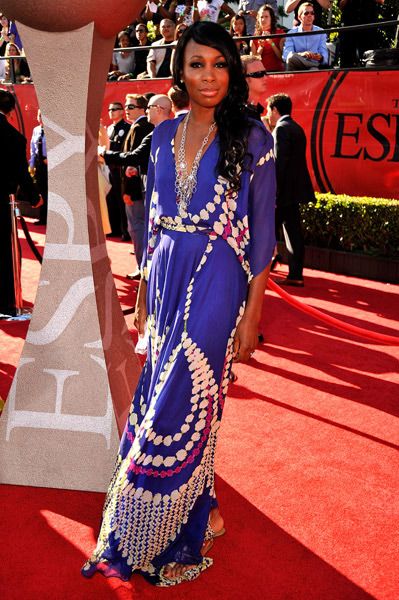 Her sister Venus looked fabulous in this blue Mara Hoffman gown.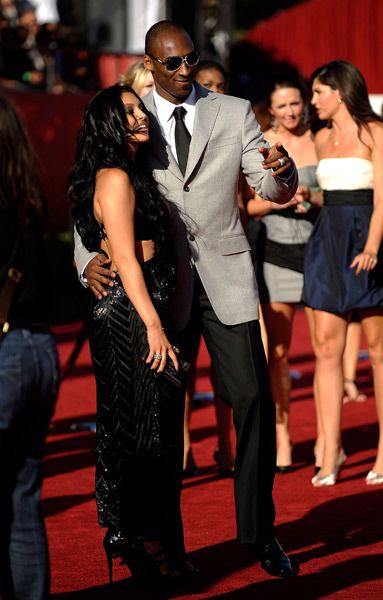 Um, WTF?  This was just not a good look for Vanessa Bryant.  She and her hubby Kobe hit the carpet last night of course. And while he looked cute as usual, this pants suit Vanessa was rocking makes her look preggers and it's just not a cute look.
And former Secretary of State Condeleeza Rice hit the red carpet looking nice...in red.  I'm kinda loving that she's hitting the ESPY red carpet.  She's a huge sports fanatic by the way.
Lots more pics when you read the rest....