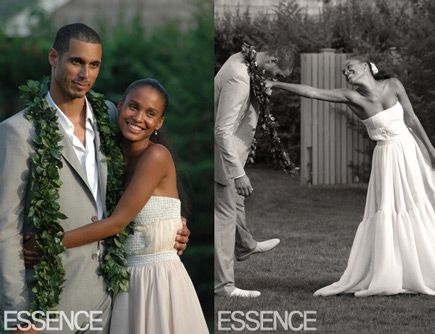 Joy Bryant and her hubby of 1 year stuntman Dave Pope are celebrating their anniversary by reliving their wedding day through pics on Essence.com. Beautiful Hamptons wedding.
Iman, Melyssa Ford, Ester Baxter and Gloria Velez are all gracing the cover of J'adore Magazine for their triple cover anniversary edition. It is their past, present, and future for women focus: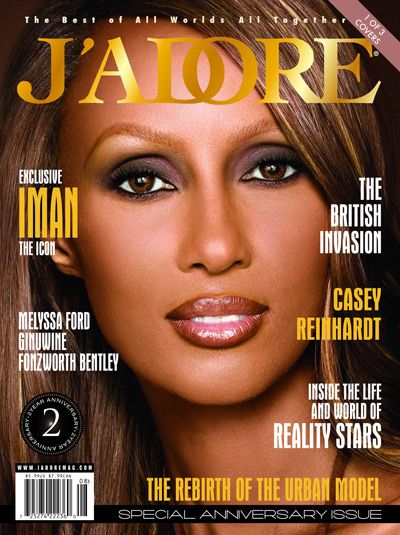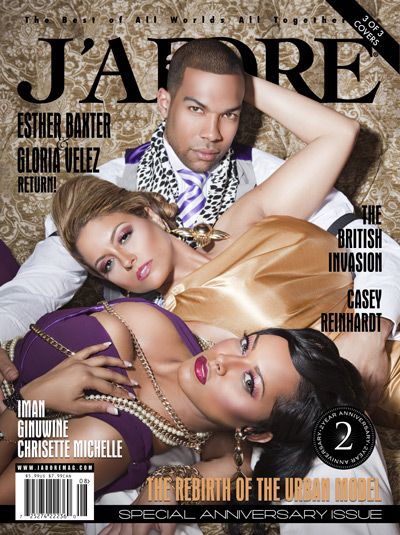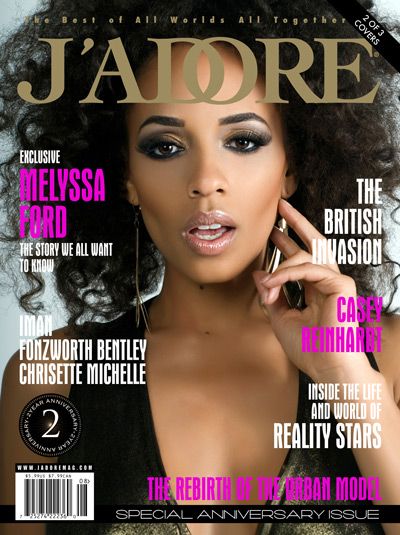 Um, if current and former video chicks with nothing else on their resumes are THE present and future for the female community, we got more issues than I thought. I'm just sayin'... Melyssa Ford Quote While men love all she has to offer, Mel says interactions with women vary from one end of the spectrum to the other, with them either idolizing Ford's career and looks, or breaking her apart with criticism and inconsolable hatred. "There are so many women who can't stand me," the sultry Scorpio candidly reveals. "They think that I'm the lowest common denominator of what a woman could stand for: a woman who uses her body to gain popularity and is nothing more than that. At the other end of the spectrum, I also come across girls who thought I was the epitome of perfection and wanted to do what I did." Addressing misconceptions, she adds, "When I come across the opportunity to talk, people are kind of surprised that I have some degree of intelligence." Iman on Fashion "In fashion, most women know what looks good on them and I don't mean those who are stuck in their 'high school years' look–you know who you are! Most women want to follow the up-to-the-minute trends and that is when they get into trouble. You are supposed to make trends work for you and not make you a fashion victim. " Iman on Africa "I AM AFRICAN, so I am staying on course to make the work that we started a reality to more Africans. All I want for Africans is what is possible for the West, which is AIDS no longer being a death sentence, but a manageable disease as long as you can take your medication. I want that for Africans. I am not a scientist, but I wish we can find a cure for AIDS in my lifetime." This magazine hits stands June 22nd. Must-see Video Fab when you read the rest...