Serena Williams
hit up the opening of Phillipe Chow in L.A. last night.  The stockings and icecapade-ish dress threw me off a bit.  But she still looks fab nonetheless.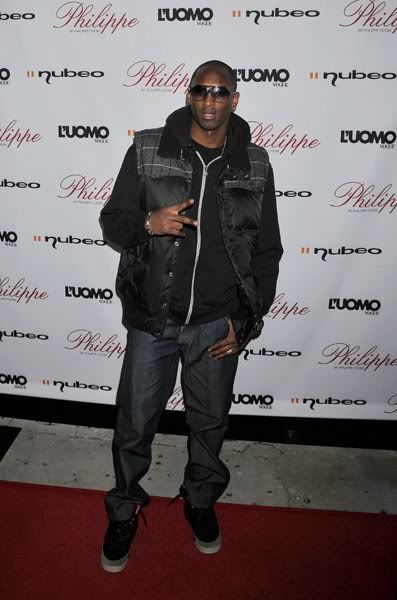 Kobe
came through at the opening too.  Mr. L'uomo Vogue coverboy himself.
Mel B.
looked fab in this multicolored sparkly minidress at the Palm Pre event in London yesterday.  Loves the dress and clutch. On a side note, here's
Soulja Boy
's "Gangsta Muzic" video he tweeted that he got arrested this past Friday: Um, all that for this? More pics when you read the rest...