Looks like the new happy couple is spending a lot of time together these days. 
Kanye
was spotted--fresh haircut and all with a short tail in the back--taking his new chick
Amber Rose
to lunch at Le Petit Four in L.A., then shopping at H Lorenzo: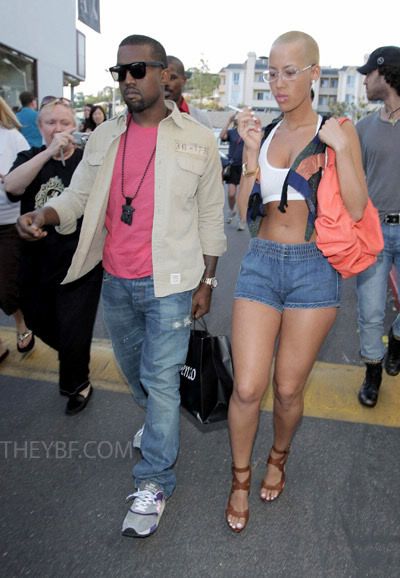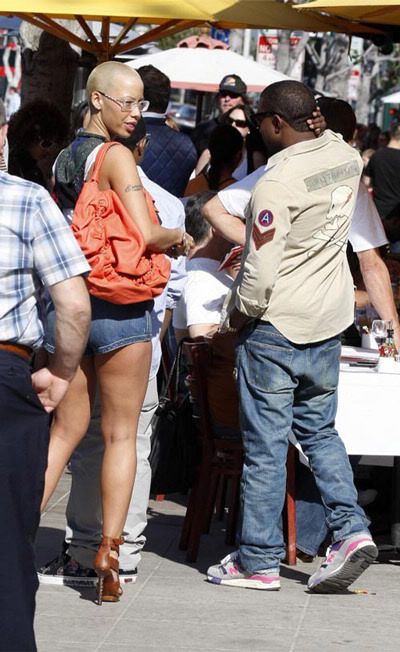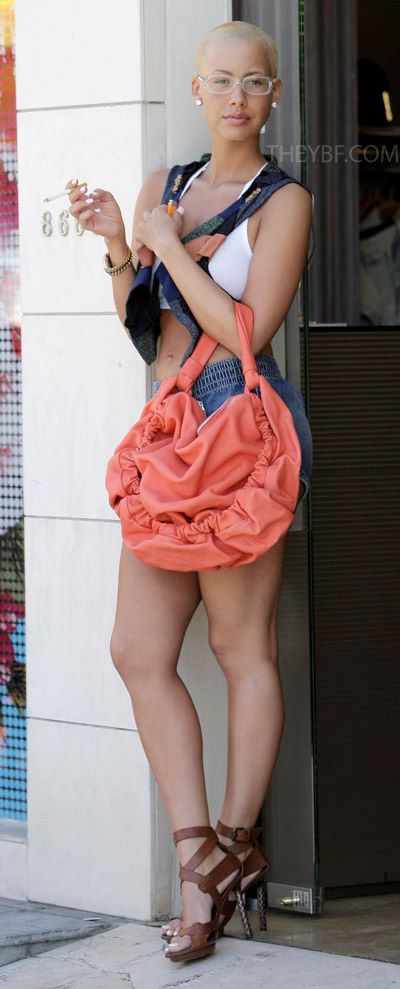 So I guess cigarette cancer sticks are cool now?  Um, ok. More pics when you read the rest....