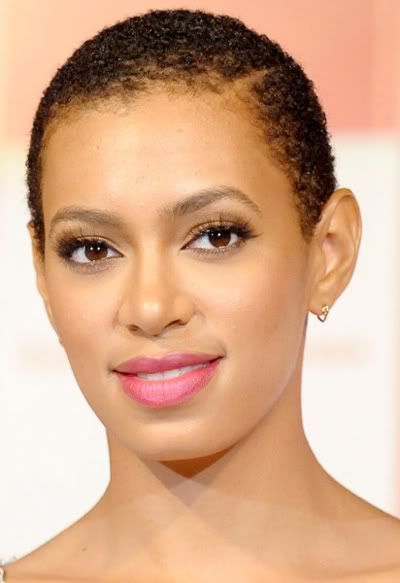 Solange
doesn't have to be an extra in her big sister's L'Oreal commercials anymore. She's got her own cosmetics deal now. Solo was just named as one of three new RIMMEL Cosmetics girls. She joins current RIMMEL spokeswoman supermodel
Kate Moss
and newbies actress
Zooey Deschanel
and model
Alejandra Ramos Munoz
as the beauty brand's newest face.
"These three strong, successful and uniquely beautiful women will help ensure that Rimmel London's image continues to be modern and globally relevant," said Renato Semerari, president of Coty Beauty, which owns the Rimmel brand.
I'm sure she'll make for a gorgeous spokesperson.  Congrats to Solo. More not-yet-seen pics from outside of the Essence Luncheon and Cassie at Paris Fashion Week when you read the rest...