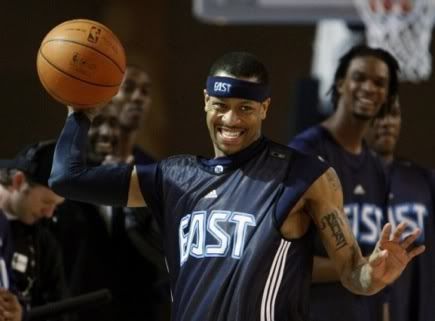 Allen Iverson
is taking to his Twitter to tell his fans he's going through a seriously rough time. He tweeted last night (bottom to top):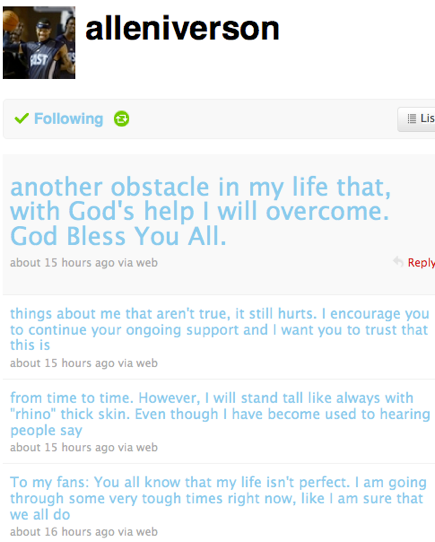 And now, sports journalists and inside NBA sources
are saying
that Allen seems like he's reverting back to old habits. They are worried he "will either drink himself into oblivion or gamble his life away." Allen and the 76ers parted ways last month as Allen has been spending much of his time tending to his ill 4 year old daughter. His wife
Tawanna
filed for divorce last week.