Mathew Knowles -- Beyonce's Light Skin Helped With Mainstream Success, Says Internalizing Colorism Led Him To Ex-Wife Tina
Feb 06 | by _YBF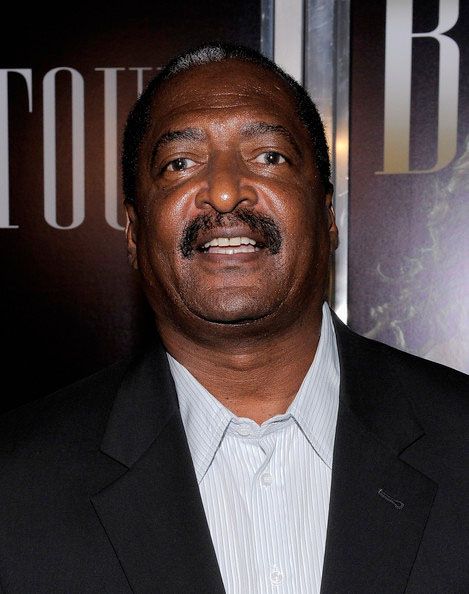 Mathew Knowles is opening up about how internalized colorism led him to his now ex-wife Tina Knowles Lawson and how Beyonce's light skin is a factor in her mainstream success. Do you agree? Read his interview and discuss inside…
Mathew Knowles has a new book on the market he's promoting titled Racism: From the Eyes of a Child, where he opens up about what life was like growing up in the deep South during the '60s & '70s. And he's sharing his life experiences raw and unfiltered.
In an interview with EBONY, Beyonce's father opened up about how internalized colorism led him to his now ex-wife Tina Knowles Lawson. As a child, his mother would tell him not to "bring no nappy-head Black girl" to her house, so he always gravitated towards light skinned black women or white women.
"In the deep South in the '50s, '60s and '70s, the shade of your Blackness was considered important. So I, unfortunately, grew up hearing that message," he told the magazine.
The Texas Southern professor revealed when he first met his ex-wife Tina Knowles Lawson, he thought she was a white woman. He later found out she wasn't and that she was super in-tune with her blackness.
Mathew said he has a whole chapter in his book about eroticized rage where he subconsciously sought after light skinned black women or white women as a way of "getting back" at white men.
"I had been conditioned from childhood. With eroticized rage, there was actual rage in me as a Black man, and I saw the White female as a way, subconsciously, of getting even or getting back. There are a lot of Black men of my era that are not aware of this thing."
Where is the lie? We've been saying this for years, actually. A lot of black men (and possibly some black women) suffer from eroticized rage and don't even know it. We hardly ever agree with Mathew, but he hit this nail right on the head. We're actually shocked he's openly talking about it. But, it's definitely a conversation within the black community that needs to be had.
In the interview, Mathew also opened up about his daughter Beyonce (and others) being light skinned and how that may have aided to her mainstream success.
"When it comes to Black females, who are the people who get their music played on pop radio? Mariah Carey, Rihanna, the female rapper Nicki Minaj, my kids [Beyonce and Solange], and what do they all have in common?"
"They're all lighter skinned," the reporter responded.

"Do you think that's an accident?," Mathew asked.

"Of course not!," the reporter said.

"So you get it!," Mathew said
Hmm…does he have a point? Sound off in the comments!
And we'll just leave this history lesson by Bree Newsome here:
I frequently say racism is structurally built upon oppression of Black women & I can imagine some being confused by that statement, thinking I'm excluding others, but I'm not. I'm speaking to how racism has been legally & socially structured in America. I'll explain: 1/ pic.twitter.com/cRhOGHfto6

— Bree Newsome (@BreeNewsome) February 5, 2018
Chattel slavery was constructed around laws that legalized the raping of Black women and the selling of their children. Rape of BW was so pervasive that the prevalence of "mixed race" children posed a threat to white supremacy & the slave system. 2/

— Bree Newsome (@BreeNewsome) February 5, 2018
Were the children of white fathers and enslaved Black mothers slave or free? English law had traditionally held that children inherited status & titles from their fathers. This custom was specifically changed in America to accommodate the growth of slavery 3/ pic.twitter.com/mhfI9Ny3mf

— Bree Newsome (@BreeNewsome) February 5, 2018
To accommodate the growth & spread of slavery, children would now inherit the status of their mothers. So a child is made a slave because his or her mother is a slave. A Black man is a slave b/c his mother or grandmother is enslaved 4/

— Bree Newsome (@BreeNewsome) February 5, 2018
In order to justify the rape of BW & the enslavement of their children, gender had to be racialized such that white women were the only ones considered to be fully human women. 5/ pic.twitter.com/AB1LRWt8t3

— Bree Newsome (@BreeNewsome) February 5, 2018
Slave society was built upon defending white womanhood (which was also a lie b/c WW were being beaten & raped by WM) while arguing that Black women were incapable of being raped because they weren't fully human 6/

— Bree Newsome (@BreeNewsome) February 5, 2018
The rigid legal structures of chattel slavery are gone but the cultural norms it established remain in place. Society is organized around a racialized gender binary & hierarchy that mimics slave society: white man is top, Black woman is bottom, everyone else falls in between 7/ pic.twitter.com/Gd4eYcGUQa

— Bree Newsome (@BreeNewsome) February 5, 2018
This also translates into devaluing anything viewed as being black & feminine including labor traditionally performed by BW such as domestic work 8/ pic.twitter.com/o86ExC6an6

— Bree Newsome (@BreeNewsome) February 5, 2018
Queer and trans Black women are then subjected to increased violence & oppression for not conforming to the rules of the racialized gender binary 9/ pic.twitter.com/uI6zYtUgXg

— Bree Newsome (@BreeNewsome) February 5, 2018
So when I say racism is structurally built upon the oppression of BW, this is what I mean. It doesn't mean that BW are the only oppressed people. I'm describing how racial/gender oppression itself is structured in modern era & the history of how it developed. 10/

— Bree Newsome (@BreeNewsome) February 5, 2018
Lastly, it's important to recognize that debasing BW is always done in service to white supremacist capitalist patriarchy whether it's the government doing it or the recording industry 11/11

— Bree Newsome (@BreeNewsome) February 5, 2018
Photos: Getty