Utterly Gorgeous Lupita Nyong'o Explains Why She Couldn't Sleep At Night Over Harvey Weinsten In THR + Peep Taraji's New Poster For Tyler Perry's 'Acrimony'
Jan 26 | by _YBF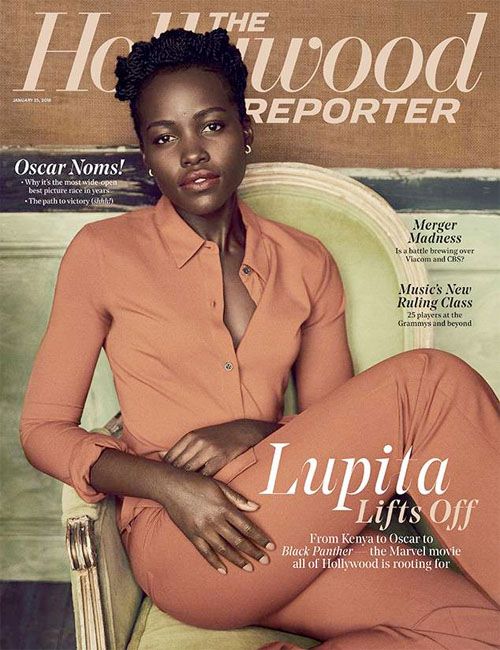 Lupita Nyong'o takes our breath away as the cover girl for the newest issue of The Hollywood Reporter. Inside, she opens up about speaking out against Harvey Weinstein during the sexual assault controversy. Get into her cover story, plus check out Taraji P. Henson in a new poster for Tyler Perry's Acrimony film inside…
There's no doubt that Lupita Nyong'o is the prototype of an African goddess. Not only is she gorgeous, she's intelligent and she will speak out against injustices when need be.
So when everything was coming out about how former Hollywood exec Harvey Weinstein used his power to sexually assault women, she had to speak out because she was one of many women he preyed upon.
The Oscar winning actress covers the latest issue of The Hollywood Reporter (with an effortlessly gorgeous spread) where she opens up about how NOT speaking up in the beginning was eating her alive. So much so, she was losing sleep over it.
If you missed, Lupita previously shared how the fallen Hollywood exec invited her to his home for a screening and eventually lead her to his bedroom where he attempted to give her massage. Later, they met again at a Tribeca restaurant where he made another uninvited advance, telling her, "Let's cut to the chase," he said. "I have a private room upstairs where we can have the rest of our meal."
She declined, responding "With all due respect, I would not be able to sleep at night if I did what you are asking." After that incident, she vowed never to work with him again.
"I felt uncomfortable in my silence, and I wanted to liberate myself from it and contribute to the discussion," she says. "That was just what I felt I needed to do, quite viscerally. I couldn't sleep. I needed to get it out." Over several days, she wrote and wrote, alone with her computer, then showed what she had crafted to her mother. "I had to talk to her about it because it was something that we hadn't talked about," she continues. "She was really moved and very supportive."
Now, she's looking to take a more active role in the #TIMESUP movement and weighing her options on how she can best serve it.
Switching gears, the Yale Drama School graduate shared how she signed on to star in the upcoming Marvel superhero all-black cast film, Black Panther.
It was during the awards-season run of 12 Years a Slave that she met Black Panther director Ryan Coogler, who was on the circuit with Fruitvale Station. Later, she says, while she was appearing on Broadway in Eclipsed, "Marvel called and said that Ryan was interested in me for a role in Panther, and I talked to him about it, and obviously everything was hush-hush, but he walked me through his initial ideas, and I thought, 'Wait a minute? This is a Marvel movie?'"

It was the political themes implicit in Panther that drew her to that big franchise, the first comic book adaptation to feature a largely black cast. In it, Nyong'o plays the warrior Nakia, "a rebel but a loyalist at the same time," she says. "She wants to go her own way but also wants to serve her nation." The film centers on "what it means to be from a place and welcome others into it. T'Challa [Chadwick Boseman] is the leader of an isolated nation that has managed to keep its autonomy and be self-determining because it has shielded itself from colonization, and how does that nation now relate with the rest of the world?"

Nyong'o agreed to make Panther without seeing the script, which she didn't read until shooting began. Then she gave it her all, marking every page with notes in as many colors as her celebrated outfits.
We literally are counting down the days for Black Panther to hit theaters.
The Marvel film will hit theaters February 16th and its reported the movie is on track to earn between $100 million and $120 million at the U.S. box office. YAS!
You can real Lupita's full interview here. In the meantime, soak in this breathtaking spread below: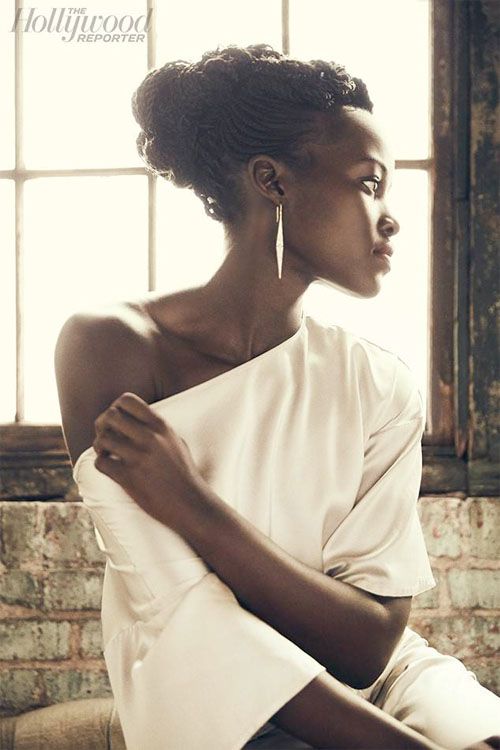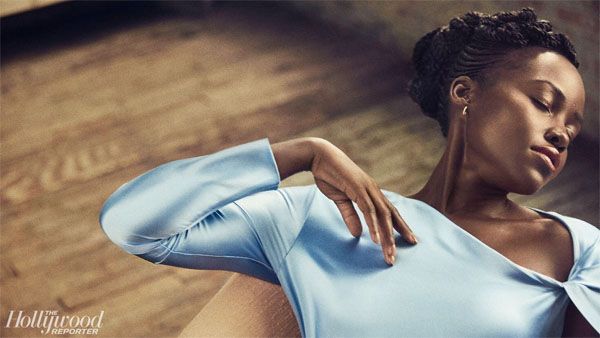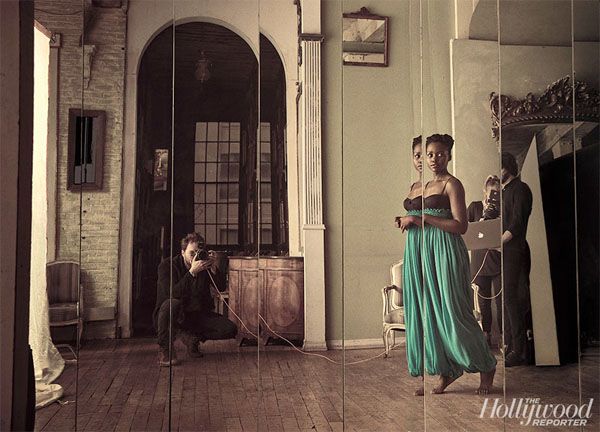 And check out a behind-the-scenes clip below:
Another YBF actress gearing up for a new movie....
From butt kicking hitwoman to a scorned wife seeking revenge.
If you didn't know Taraji P. Henson and Tyler Perry are teaming up for the third time for another blockbuster titled, Acrimony. And the new poster was just released.
The "Empire" star will a wife who grows tired of her husband (Lyriq Bent) and his devious ways, so she decides to do something about it.
Cinema Blend gives a full synopsis of the film:
In the film, Taraji P. Henson plays Melinda, a faithful lover who has been standing by her man, Robert (Lyriq Bent), for far too long. She has been wronged by this man, but we don't even know the extent of the damage it has done to their relationship... and to her psyche. Acrimony looks like it's going to trace the early days of their relationship -- with Ajiona Alexus and Antonio Madison playing younger versions of the once-happy couple. But in time, we'll see how Robert strayed... and how Melinda plotted revenge.
Sounds thrilling.
Peep the trailer below:
The cast also includes Tika Sumpter, Danielle Nicolet, and Ajiona Alexus (who plays a younger version of Taraji's character in the film and on "Empire"). It's produced by Tyler Perry Studios.
Acrimony hits theaters March 30, 2018. Mark your calendars.
Photos: THR/Cinema Blend