Seal Explains Oprah 'Attack,' POPS OFF On Stacey Dash & FOX News + Thomas Q. Jones Is Fine & WOKE AF
Jan 14 | by _YBF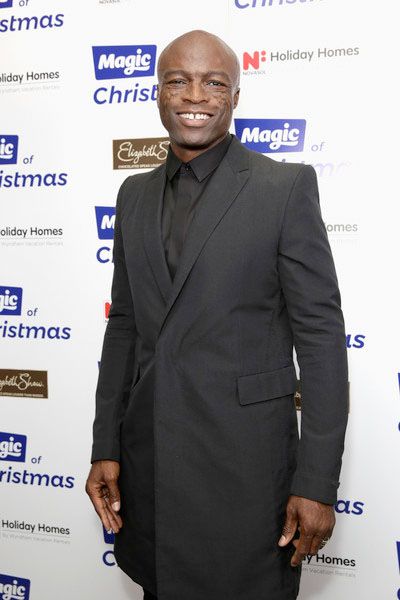 Singer Seal is speaking up about his Oprah shade and why Stacey Dash (and FOX News) needs to keep her name out of his mouth. Meanwhile, hottie Thomas Q. Jones had to check Bigot Barbie Tomi Lahren for her culture vulture ways. Everything inside…
The Internet went into overdrive after singer Seal came at Oprah Winfrey over her friendship with fallen Hollywood exec Harvey Weinstein. He posted up a meme on his Instagram that showed the media mogul kissing Harvey with a shady caption. Catch up HERE if you missed.
Now, he's speaking out to clarify what he meant by the post.
In a video posted to his Facebook account, the British singer said his post was in no way an attack on Lady O. He said she just happened to be collateral damage. He said it was an observation of the toxic nature of Hollywood.
"Let me start by saying that I have an enormous amount of respect for everything that Oprah has achieved and contributed in her life," he started off saying in the video. "What I reposted was not an attack on Oprah at all. She just happened to be the person photographed with the pig [Harvey Weinstein] in the picture."
"What I reposted was commentary on the hypocritical and double-standard nature and behavior of Hollywood," he continued. "So Fox News, back off."
Then, he came for Stacey Dash. And he let her have it.
"Stacey Dash, keep my name out of your mouth. Do not retweet, requote, anything I have said in order to reinforce your self hating agenda," he continued. "You live in the sunken place."
Bloop! No lies were told there.
The "Kiss From a Rose" singer also talked about the #MeToo movement and applauded the women (and men) who stepped forward and told their stories.
Check it:
Thoughts?
Meanwhile...
Not only is Thomas Q. Jones fine AF…he's woke too. And he's not afraid to use his platform to call out those who need to be checked.
The former NFL star-turned-actor had time to drag Bigot Barbie Tomi Lahren for her culture vulture ways. Bigot Barbie posted up a video listening to 21 Savage and that sent Thomas over the edge.
"You are the epitome of white privilege and a culture vulture extraordinaire and if any black or brown person (especially a black or brown man) cosigns this inbred or 'invites her to the cookout' because she's listening to 21 Savage you should be slapped violently repeatedly!," he wrote in the caption.
Sheesh! He had time and we are here for it. He didn't stop there:
Gathered in totality.
EXTRAS:
1. Dennis Rodman, friend to Trump and swears he has the answer to our issues with North Korea, has been arrested for DUI. STORY
Photos: Getty