LEGAL WOES: Ray J Responds To $30 Million Lawsuit From His Former Buisness Partner Over Those Bikes + Lil Wayne Says He's NOT The Father, Demands New Paternity Trial
Jan 12 | by _YBF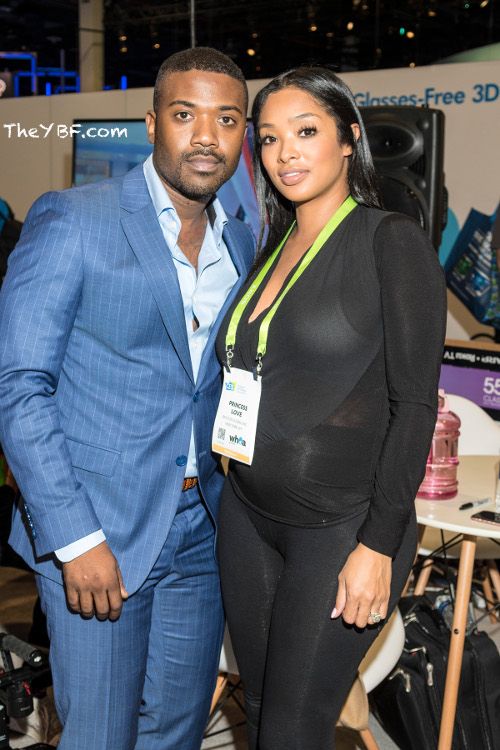 Ray J is responding to the multi-million lawsuit filed against him claiming he stole the Scoot-E Bike idea. Meanwhile, Lil Wayne is asking for a new paternity trial to prove he's not the father of a 15-year-old boy. Deets inside…
Ray J's Scoot-E Bikes seem to be doing well. And with more money, comes more problems.
A man named Jean Paul is suing the "Love & Hip Hop: Hollywood" star for $30 million. Why? Well, he claims he and Ray J talked about starting an electronic scooter bike business back in 2015.
In the lawsuit, Jean Paul claims Ray was supposed to become an investor and celebrity endorser of this alleged business. Apparently, the singer/reality star decided to do his own thing and launched his on "competing" business to axe Jean out of the mix. Jean claims he was blindsided by Ray's business move, so he filed a lawsuit via his attorney Sarah Cabarcas-Osman from the Berman Law Group.
Well, Ray, who is about to welcome his first child, has responded and he says this whole thing is nothing but a "money grab." His manager, David Weintraub, told TMZ that Scoot-E Bikes is "100% independently owned, financed, trademarked, marketed and promoted by the 'Love & Hip Hop' star."
Earlier this week, Ray J and his pregnant wife Princess Love (above) attended CES 2018 in Las Vegas. It's an event where electronics companies show off all of their new gadgets.
In other legal woes...
There's a woman who claims Lil Wayne is the father of her 15-year-old son. But, the Young Money rapper claims he's NOT the child's father. And he's adamant about it too, especially since he was ordered to pay child support before it has even been confirmed that he's the biological father. That's crazy.
According to The Blast, the "A Milli" rapper is requesting a new trail in the paternity case Louisiana native Keiotia Watson filed against him in 2015. She claims they had sex in June 2001 and she became pregnant shortly after. However, she didn't start seeking child support until August 2015. That's when she filed a court order stating Wayne was her son's, Dwayne Brown, father. Wayne never responded.
In October 2015, she filed for a default judgment. Since Wayne never responded, a judge ordered Wayne to pay her $5,000/month in child support (which was to begin January 2016) and he also was ordered to cover the child's health insurance.
Well, Wayne isn't trying to pay for a kid that isn't his. In the documents he recently filed, he's requesting to have the child support payments set aside until he's proven that he is the biological father. He claims he never slept with the woman.
Also, the father-of-four said he didn't show up to court because he was not properly served the first time.
The Blast got their hands on Wayne's declaration in which he stated:
"I did not engage in a sexual relationship with Keiotia Watson in June of 2001 or at any other time".

"In June of 2001 I was residing in New Orleans, but my professional commitments required me to travel a great deal throughout the United States. I do not believe it is possible that I am the biological father of Dwayne Brown. I have never acknowledged Dwayne Brown as my son, nor was I ever made aware of his birth until I was served with the petition" filed in August."

"I am the loving father of four (4) children, all of whom I provided support for since birth. Up until now, I have never been involved in a child support case."
A hearing has been scheduled next month to sort all of this out.
Hmm…what do you all think?? What took her so long to file this paperwork? And does Wayne really remember every girl he's been with? Hmph.
EXTRAS:
1. Chris Brown could be prosecuted over having an exotic monkey as a pet. Sigh. STORY
Photos: Startraks/Getty