SHE'S HERE! Fetty Wap & Alexis Skyy Welcome Miracle Baby Girl 3 Months Early
Jan 05 | by _YBF
Fetty Wap and Alexis Skyy welcomed their baby girl 3 months early. Go inside to see how the new mom, dad again (for the umpteenth time) and baby are doing…
A few days ago, someone secretly took video footage of Alexis Skyy being admitted into the hospital and it was rumored she had given birth. Well, she hadn't at the time, but she has now.
The "Love & Hip Hop: Hollywood" star and rapper Fetty Wap welcomed their baby girl, Alayia, prematurely. Baby Lay Lay made her grand entrance into the world 3 months early, weighing in at just 1 pound. According to TMZ, doctors have placed her in an incubator and she's currently stable. Thankfully. She'll stay in NICU until she's ready to go home.
Since she has been admitted in the hospital, the "Trap Queen" rapper has been right by her side. This is Alexis' first child and we believe its Fetty's 5th, but don't quote us on that: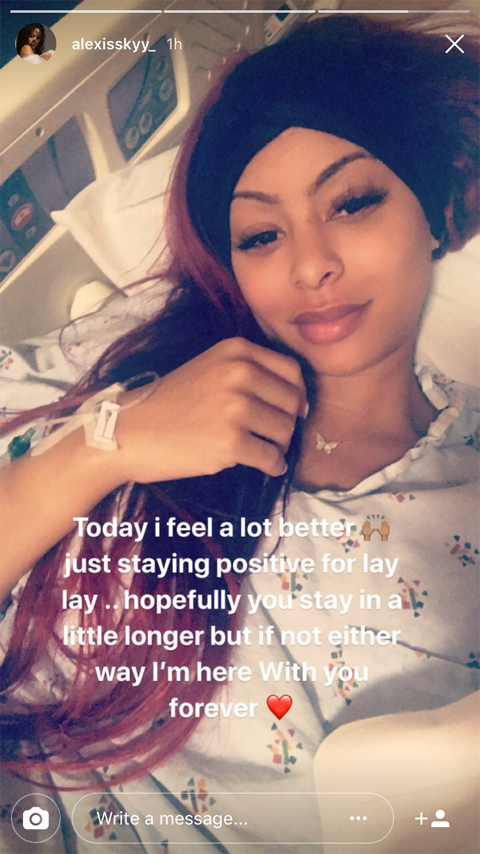 Alexis has also been posting since yesterday about starting her businesses and writing her book while in labor.
Meanwhile...
Fetty's other baby mother Masika Kalysha was busy popping off on social media about a lying man (and it's quite clear it's Fetty Wap). It's unclear what set her off, but we do know she started these postings right after Fetty and the Alexis were posting from the hospital. Sounds like she still could be messing around with him. By the way, Masika and Fetty share a toddler daughter named Khari.
Oh..and Fetty's OTHER baby mother Lezhae Zeona just released new maternity shots. Yep, she's currently pregnant with his baby and she already shares a toddler daughter with him.
Folks hate condoms, apparently.
Looks like she'll be welcoming her baby boy soon.
Photos: Instagram/@jorgemezaphotos