THEY TRIED IT! Bernice King Rightfully Responds To Newsweek's DISTASTEFUL MLK Tweet, Publication Offers Apology
Jan 02 | by _YBF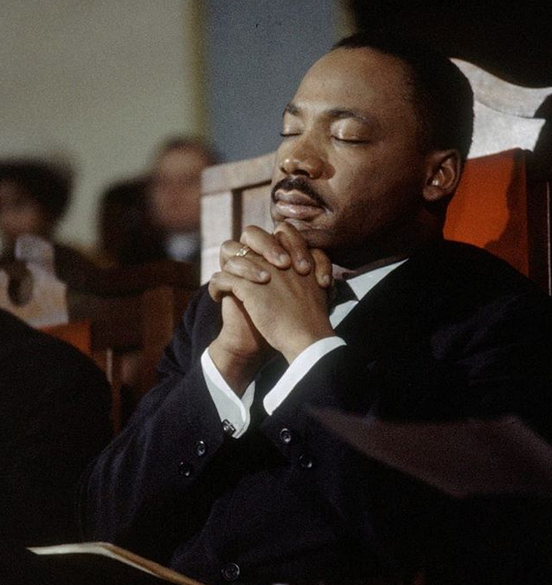 Someone at Newsweek thought it was a good idea to use Martin Luther King Jr.'s likeness in a very distasteful way. And his daughter Bernice King called them all the way out for it. Deets inside…
We're barely into 2018 and the foolywang material has already commenced.
Whoever runs Newsweek's Twitter feed needs to be talked to. They thought it would be a good idea to post a picture of the late civil rights icon Dr. Martin Luther King Jr. lying in his casket with the caption, "Has anybody here seen my old friend Martin?"
Apparently, the quote is from a song titled "Abraham, Martin and John," written by Dick Holler in 1968. The track was created to pay tribute to Dr. King, former President John F. Kennedy and Robert Kennedy, who were all assassinated for being vocal about social change.
Dr. King's youngest daughter Bernice King caught wind of the insensitive photo and tweet and responded:
Seriously? Sighs....
Shortly after Bernice called them out, Newsweek offered up a public apology:
Earlier this afternoon we published an opinion piece with an insensitive image of Martin Luther King Jr. We sincerely apologize to the King family for this egregious error.

— Newsweek (@Newsweek) January 1, 2018
We're still confused how anyone thought this would be acceptable.
After they apologized, Bernice posted a video reflecting on her father's great legacy and she urged people to be think about the images they'll be posting to highlight the anniversary of her father's assassination:
What A Way To Start The New Year. #Newsweek, #MLK50Forward, #BelovedCommunity https://t.co/IP0xfjfUh3

— Be A King (@BerniceKing) January 1, 2018
She also posted a few tweets about racism in 2018:
I'm convinced that those who say "Racism doesn't exist" & use the term "reverse racism" don't understand what racism is or it's devastating, dehumanizing systemic impact. Racism isn't just "I dislike you" or "I'll separate from you." It's "I'll crush your life to benefit mine."

— Be A King (@BerniceKing) January 2, 2018
Racism is privilege + power = systemic and overt oppression.

— Be A King (@BerniceKing) January 2, 2018
By the way, the 50th anniversary of Dr. Martin Luther King Jr.'s assassination will be recognized on April 4, 2018.
Photos: The King Center's IG