Keyshia Cole Has To Cough Up $100K Over Birdman Beatdown + Mike Epps Responds To Claims He Stole A TV Show Idea
Dec 29 | by _YBF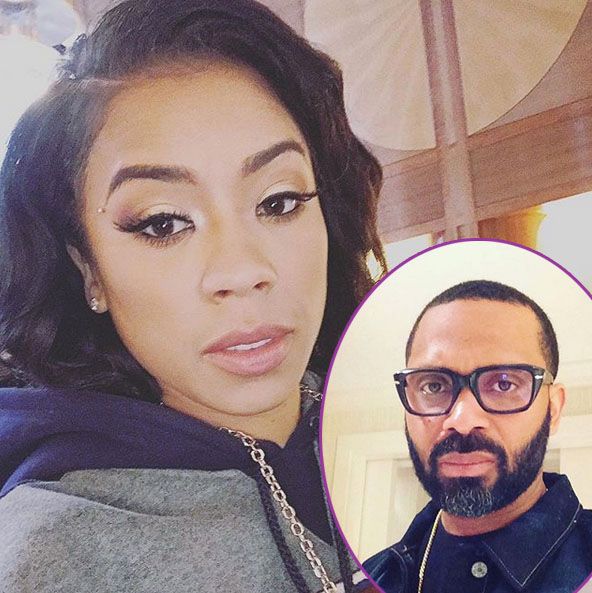 Keyshia Cole is going to have to dig deeps in her pockets as a consequence for beating up a chick she found in her ex-Birdman's condo. In other legal woes, Mike Epps is responding to rumors that he swiped an idea for a new TV show he has coming down the pipeline. Deets inside…
That beatdown Keyshia Cole handed out to a woman who her then boyfriend Birdman was allegedly cheating with is costing her a pretty penny.
You'll recall, the "Love & Hip Hop: Hollywood" star went postal on a woman named Sabrina Mercadel back in 2014 after she caught her and the Cash Money honcho inside his condo complex in L.A. around 5AM. It was reported the "I Should Have Cheated" singer punched the woman in the face, pulled her hair and allegedly clawed her face and mouth with her nails. Sabrina made claims that she lost use of one of her fingers due to the assault.
After the beatdown, Keyshia was arrested and charged with battery. No surprise that Birdman called off their relationship after the incident.
Sabrina decided to fight back…legally. She sued Keyshia for $4 million to cover all of the injuries/damages she sustained from the attack.
Well, she didn't get the $4 million she was gunning for, but a judge did rule in her favor and she will be receiving a healthy payout. Keyshia is due to pay the woman $100,635.
Sheesh! Let's hope Keysh learned a lesson from all this.
In other legal woes...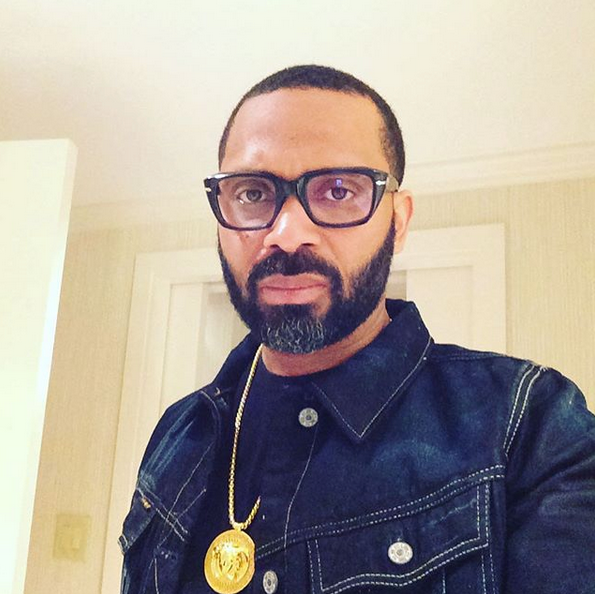 Mike Epps is speaking out to address the reports that he STOLE an idea for a new show he has coming down the pipeline.
Three television producers -- Calvin Valrie, LaMichael Finney and Bervick J. Deculus – claim the comedian stole their idea for an awards show to recognize social media influencers.
TMZ reports:
In the letter, obtained by TMZ, the producers claim back in February they pitched an eerily similar show called "Social Media Awards" to Epp's cousin, hoping to get Mike on board. We're told the producers never heard back from Epps and were blindsided a few weeks ago when BET announced it green-lit "Social Awards."

The producers tell us they're still willing to work with Epps, but they have designs on selling it to FOX. The 3 guys have given Mike an ultimatum -- capitulate by Friday, or else. It's highly unlikely Mike would try and undo the BET deal.
Well, Mike is singing a different tune. The Meet The Blacks star's rep spoke with the site to explain that Mike pitched this idea to BET back in July 2015 and it has been in development since October 2015. He's signed on as executive producer.
"Their allegations are completely false, in reckless disregard for the truth, defamatory and the letter from their attorney is without any merit whatsoever," the rep explained. The comedian/actor is prepared to take legal action if need to to protect his rights.
On the flip side, Mike has a new game called "Sounds Fun" on Alexa. Check it:
Proud to announce That I have a new game called "Sounds Fun" on #Alexa. We have partnered with @amazon on this one! Go get your Echo buttons now & let's see what kind of sounds you make‼️#Alexa #SoundsFun pic.twitter.com/ILOtxEiSSu

— Mike Epps (@TheRealMikeEpps) December 29, 2017
EXTRAS:
1. At least 12 people (4 kids, 8 adults) have died after a massive apartment fire in the Bronx, NYC officials say. Mayor Bill de Blasio called the blaze "the worst fire tragedy in this city in at least a quarter century." STORY
Photos: Keyshia's IG/Mike's IG