Jay Z's 'Family Feud' Visuals Are HERE & We're SHOOKETH – Blue Ivy Flexes Acting Chops, Beyonce, Michael B. Jordan, Omari Hardwick & More Make Cameos
Dec 29 | by _YBF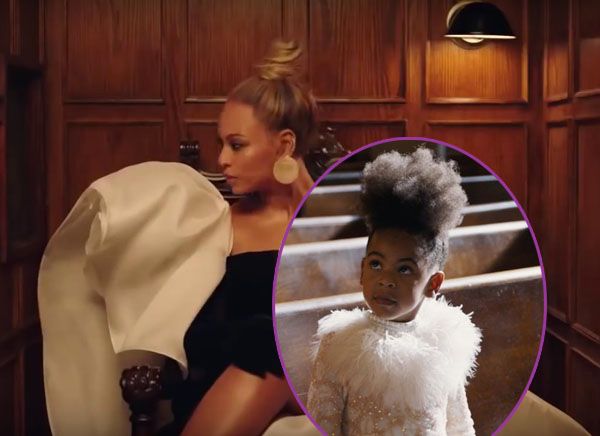 Wigs snatched! Watch Jay Z's "Family Feud" visuals where Blue Ivy flexes her acting chops in the Ava DuVernay directed clip, plus cameos from Beyonce, Michael B. Jordan, Omari Hardwick and more….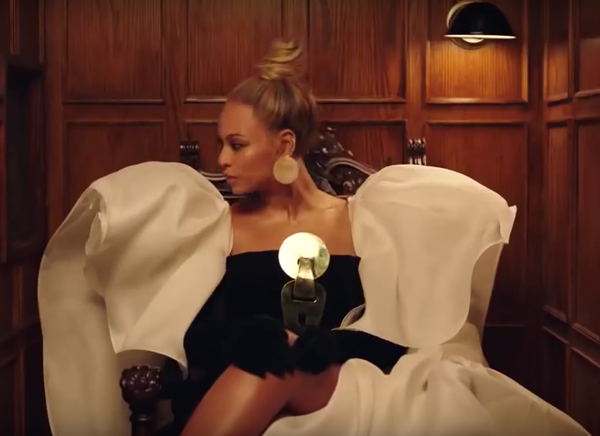 The "Family Feud" visuals are finally HERE and it's everything and more.
It's more like a short film and who better to call up for stunning visual imaginary than Ava DuVernay. The Godfather-esque clip, featuring a score by Flying Lotus, starts in the year 2444 visually telling a story of infidelity before a murder takes place, then the film spans over 400 years. We see a utopian America, led by all women.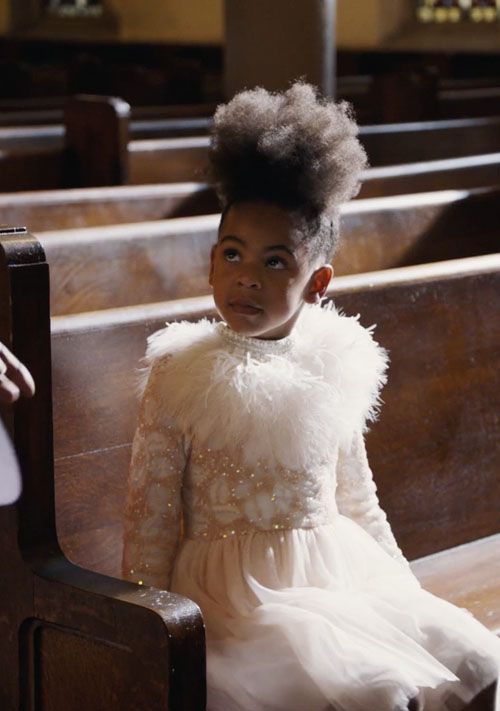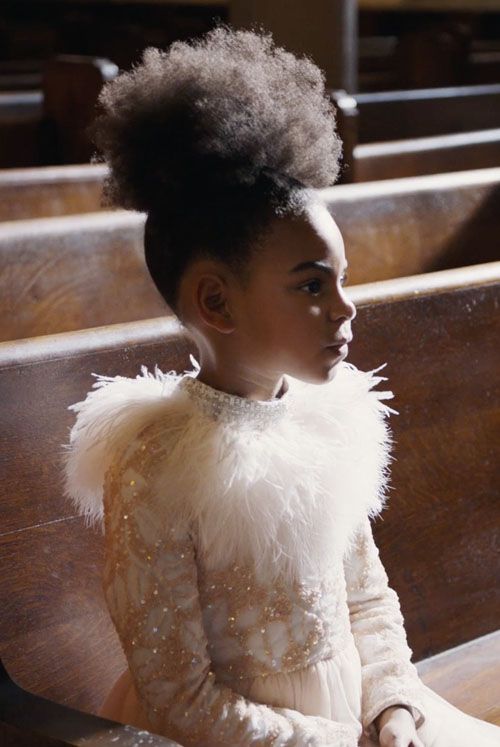 It follows a young Blue Ivy as she watches her parents, Jay Z and Beyonce, perform before a pulpit inside of a church. Then, the Carters head inside a confessional booth where Hov confesses his infidelity sins to "Pope" Bey.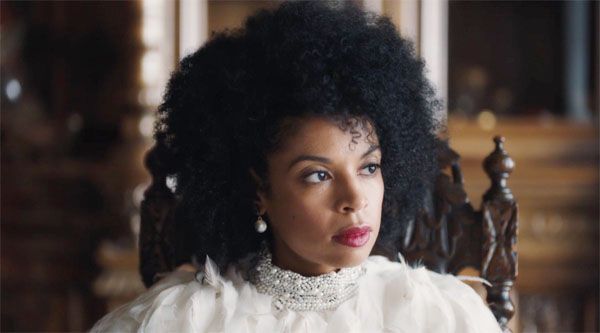 Viewers are placed in a world where we have a female President of the United States (played by Irene Bedard) who is rewriting the Constitution, along with an all-female cabinet. A grown up Blue Ivy, played by "This Is Us" actress Susan Kelechi Watson, nabbed A Seat At The Table for the revision.

"America is a family and the whole family should be free. It's like I remember my father saying when I was a little girl: Nobody wins when the family feuds," Susan says.
"Power" star Omari Hardwick plays Madame President's co-President.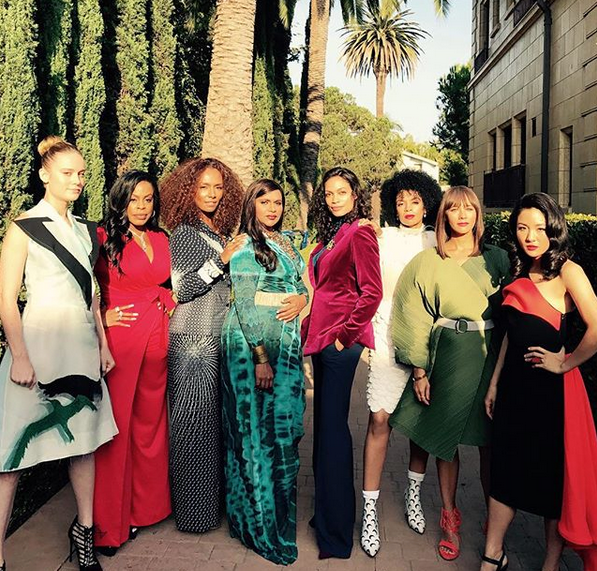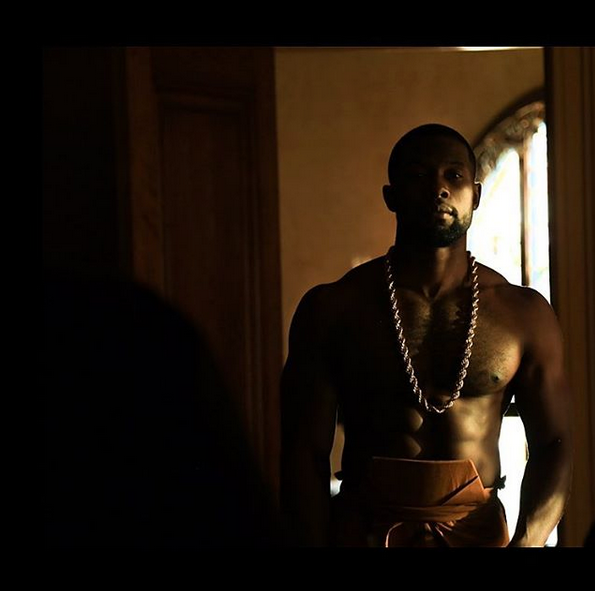 The short film features a slew of cameos, including Michael B. Jordan, Trevante Rhodes, Niecy Nash, Rosario Dawson, David Oyelowo, Janet Mock, Aisha Hinds, Thandie Newton, Mindy Kaling and more.
Jay-Z. Beyoncé. Blue Ivy. This looks kinda epic. Can't wait to see it - again. https://t.co/yAw26LTav7

— Ava DuVernay (@ava) December 28, 2017
As expected the full video was released on TIDAL today. Peep the full video HERE.
In case you missed, peep the teaser for the video below:
Watch @S_C_'s "Family Feud": https://t.co/We5OlPBrLl pic.twitter.com/8SuekP8Crd

— TIDAL (@TIDAL) December 29, 2017
BONUS:
The first scene focuses on errors. All families hurt each other. Mistakes are made. Expectations unmet. Jealousies fester. Dramatizing that energy are @michaelb4jordan, @thandienewton + @_Trevante_. Some behind the scenes snaps of their gorgeousness... pic.twitter.com/fmctKrJfO8

— Ava DuVernay (@ava) December 29, 2017
Ava shared some behind-the-scenes and production flicks from the set:
Happy so many are enjoying our #FamilyFeudFilm! Sharing some behind the scenes tidbits and exclusive pictures in this thread. Thank you to @S_C_ for the strong collaboration. A pleasure and an honor. pic.twitter.com/SxCUiSqfHT

— Ava DuVernay (@ava) December 29, 2017
Grateful to my pals who answered my texts and DMs and came out to play. Everyone rallied to be there on short notice. Rosario + Jessica + Aisha actually flew in from other cities. Thanks to every single actor and crew member. #FamilyFeud https://t.co/mR4ggCo8A0

— Ava DuVernay (@ava) December 29, 2017
Do you love it?!
Photo: Janet's IG/Trevante's IG