Azealia Banks Pops Off On Joe Budden & Charlamagne For TRASHING Nicki Minaj + Birdman Might Lose His Miami Mansion
Dec 28 | by _YBF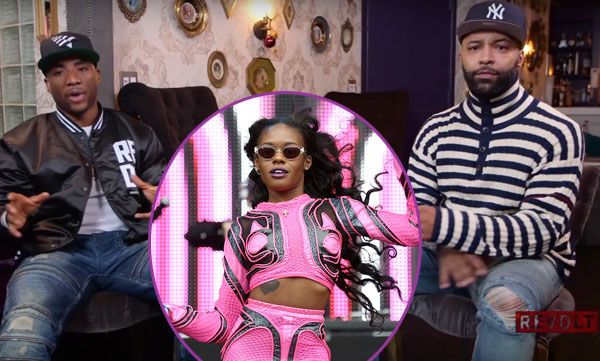 Azealia Banks goes off on Joe Budden & Charlamagne Tha God for the sake of female rap. Meanwhile, Birdman might lose his Miami mansion if he doesn't pay up. Deets inside…
After ending her one-sided beef with Nicki Minaj earlier this year, Azealia Banks comes to the "No Frauds" rapper's defense in the name of female rap.
Rapper Joe Budden and radio/TV personality Charlamagne Tha God hosted a show on REVOLT titled, "This Year Was Dope/Trash 2017," where they listed their top five in several categories.
Nicki Minaj landed a spot on the top TRASH list. The guys pointed out that the Young Money raptress released some rather lousy material this year and the three singles she released, "Regret in Your Tears," "Changed It," and "No Frauds," flopped. Not only that, they put her on the trash list because the Queens rapper is constantly reminding everyone on social media about how "talented" she is and is always running down her list accolades.
Well, Azealia Banks heard their critique and offered up some criticism of her own, defending the Head Barb. The Harlem rapper posted up her thoughts via Instagram stories, going in on how tired she is of misogynistic males always "tearing down" female rappers. She personally popped off on Joe, saying he gave up rap a long time ago when he realized he couldn't be Jay Z's rap sidekick. Then, she said she would love to see strong, black female journalists speak up and critique the artistry behind the female rap game.
Swipe through the Instagram post below for her lengthy response:
Take a listen to Joe and Charlamagne explain why Nicki Minaj made the trash list below at the 57:45 mark below:
So, did Azealia Banks overreact to Joe and Charlamagne's opinion or does she have a point?
In legal woes...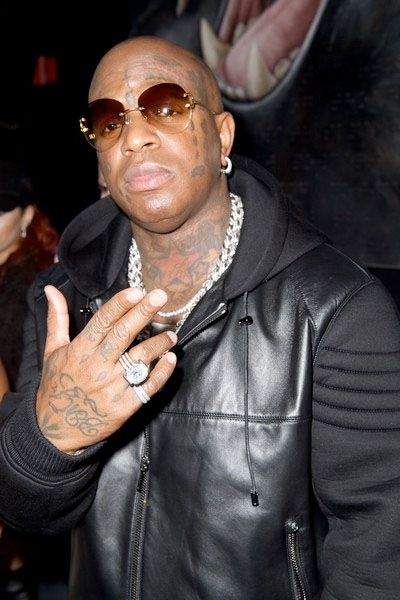 2017 keeps getting worse for Birdman in terms of his legal issues.
The Cash Money honcho is facing a $12 million foreclosure lawsuit in Miami for his 19,970-square-foot Miami Beach mansion and a 26,040-square foot North Miami office building, which houses Baby's Hit Factory Criteria Recording Studios.
The South Florida Business Journal reports:
The $12 million mortgage was originated in 2015 by Chemtov Mortgage Group Corp. According to the complaint, the mortgage included a full guaranty of $12 million against Williams and a limited guaranty of $3 million with Criteria Operations. The loan was later assigned several times, most recently in October to EMG Transfer Agent, an affiliate of Ellington Management Group.

The complaint alleges that Williams and his companies defaulted on the mortgage in February 2017 and owe $12 million in principal, plus interest.

Williams acquired the Miami Beach mansion for $14.5 million in 2012. He listed it for sale in June for $20 million, although the current asking price is $16.9 million.

Built in 2004, the home originally had 10 bedrooms, but Williams combined three bedrooms into a huge master bedroom measuring over 1,500 square feet. The home also has 14 bathrooms, a home theater, furniture from Mendez Vela Design, a bar, two wine cellars, a living room with 30-foot ceilings, and a 50-foot dock.

Williams' company acquired the North Miami office building for $1.7 million in 2012. It was built in 1959.
Damn. Let's hope he isn't sucking Toni Braxton for money to help with his legal issues, especially since they're supposed to be allegedly married...at least, that's what Toni's sister Tamar Braxton has been hinting.
Photos: Screenshot/Getty