'Black Ink Chicago' Star Danielle Jamison FINALLY Gets A Ring! + Mel B Literally CUTS Ex-Husband's Name Off Her Body
Dec 24 | by _YBF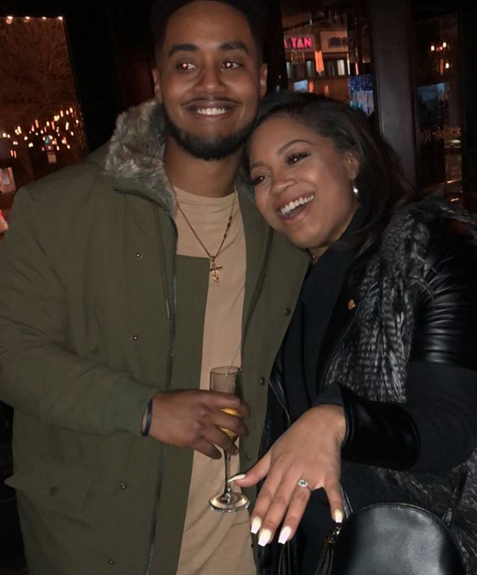 One couple is gearing up to say "I Do," while another has called it quits and have gone to extreme lengths to prove its over. Go inside for deets on "Black Ink Chicago" star Danielle Jamison getting engaged, plus how Mel B is getting rid of her ex-husband Stephen Belafonte for good…
It's been 10 years of ups and downs, but "Black Ink Chicago" star Danielle Jamison finally got a ring.
If you watch the show, then you KNOW Danielle has been ready for her longtime boyfriend Terrence to pop the question for quite some time. Well, that time is finally here.
Yesterday, Terrence decided to put a ring on it, asking the reality star to marry him in front of all of her friends. And chick was over the moon after he proposed during dinner at Lobo Rey in Chicago. Her co-star/cousin Charmaine captured her ecstatic reaction after her man decided to take their relationship to the next level.
Check it:
She was totally surprised. We wonder if the cameras were rolling to capture for the new season.
As for the rock...
Terrence wasn't playing any games when he picked out her engagement ring. "I said yes!!!!!! @ttounislime," Danielle captioned on Instagram.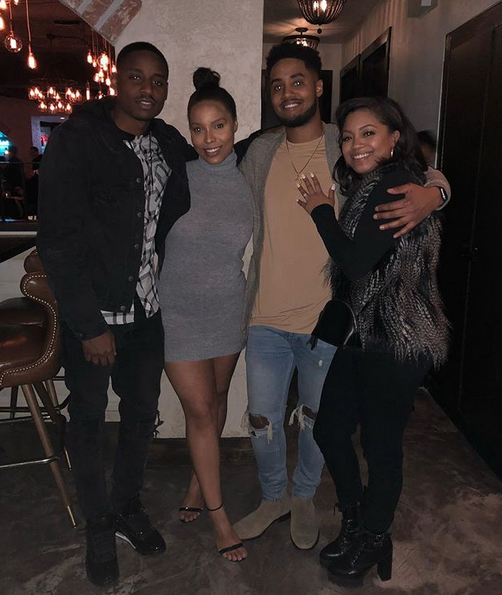 Charmaine and her boyfriend Neek snapped it up with the soon-to-be married couple after the engagement surprise.
Congrats!
In uncoupling news...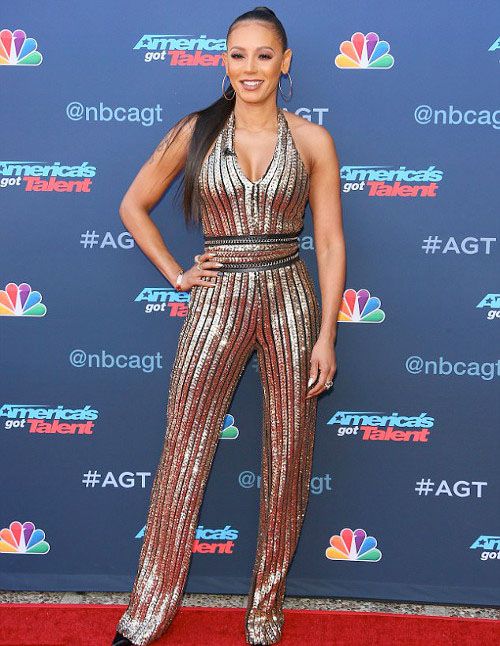 After a tumultuous year, Mel B is looking to end it on a good note, leaving everything bad in 2017, including one of her tattoos.
Now, when most people want to get a tatted name of their ex off of their skin, they usually either get a cover up or do laser removal. Not Mel B.
The former Spice Girl has reportedly CUT her ex-husband Stephen Belafonte's name off of her skin. Literally. This news comes days after her divorce from Stephen was finalized on December 15th after 10 years of marriage.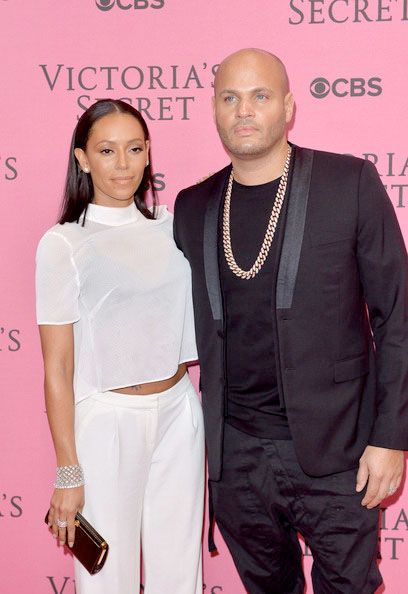 The "America's Got Talent" judge told PEOPLE she had a surgeon slice his name off of her rib. The tattoo once read, "Stephen, till death do us part you own my heart" tattooed down her side. Not anymore.
The procedure required her to receive 13 stitches and then she will undergo a laser to minimize the incision scar. Sheesh!
"I wanted the tattoo removed to help close the final chapter on a toxic relationship," she said. "Even though I've taken the steps to remove Stephen's name from my body, the domestic abuse will forever remain with me."
As you know, Mel must pay Stephen $15,000/month for the next three years in spousal support and they will share custody of their daughter. They'll also split the proceeds from their $8.9 million LA mansion.
Meanwhile, here's how Stephen celebrated the finalization of their divorce:
THIS guy...
Photos: Wire/Getty/Charmaine's IG