Azealia Banks Is FED UP! She's Threatening To Sue Remy Ma (& Possibly Wendy Williams) + The Mackies Visit The IVF Doctor On Their Anniversary
Dec 17 | by _YBF
Azealia Banks is fed up with the bullsh*t and she's threatening to pull the trigger on a lawsuit…or two. Deets on her legal situation, plus an update on Remy Ma and Papoose's IVF journey inside…
The rap beef continues!
Ish got hostile between Azealia Banks and Remy Ma when Banks came at Remy, calling her a "confused Nicki Minaj stan." She made the comment after Remy went on HOT 97 shading the female rap game saying, "It was tumbleweeds blowing through as far as female artists is concerned."
Following Azealia's IG rant against Remy, the "Love & Hip Hop" star BLASTED the Harlem raptress on social media, sharing text messages and audio messages she received from Banks where she praised Remy as the best female rapper in the game.
Well now, Banks is looking to take things to another level. Yep, she's trying to lawyer up and pull the trigger on a lawsuit since she not about that "ghetto no snitching society of rules."
The "212" rapper posted up a series of posts via Instagram Stories writing: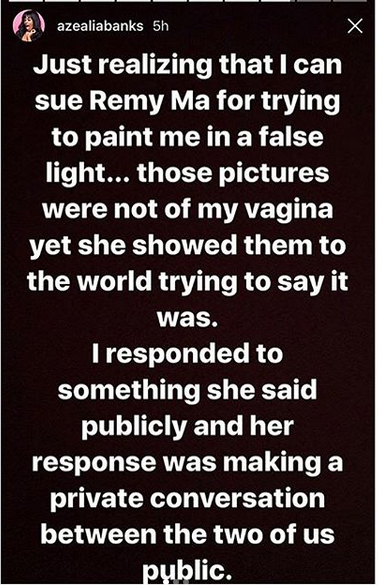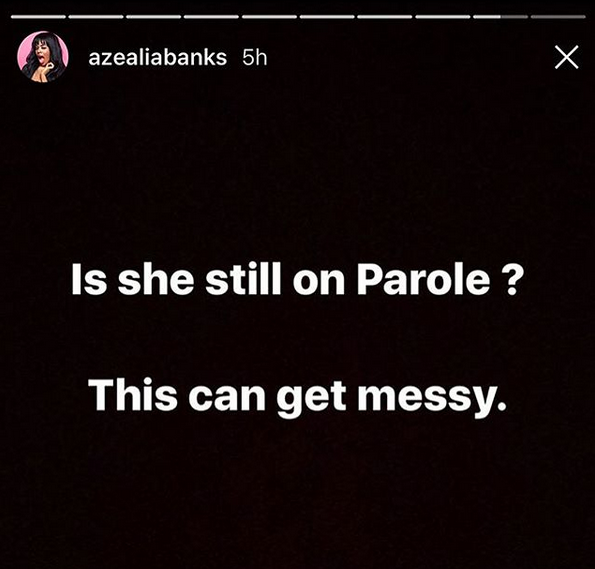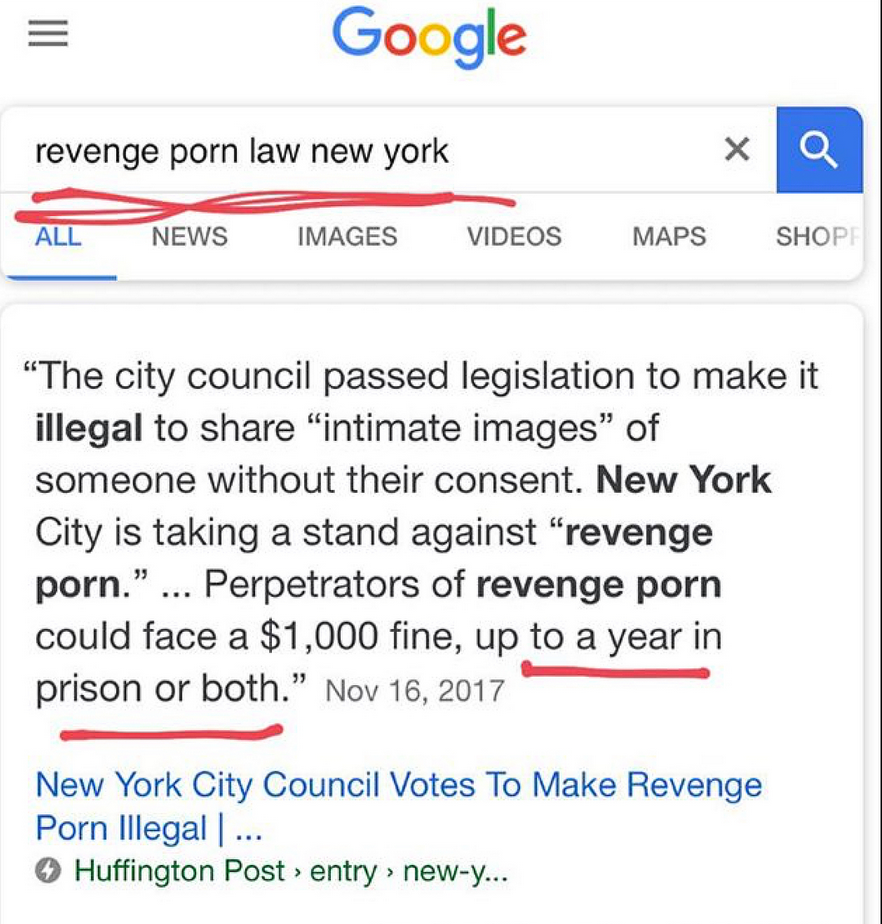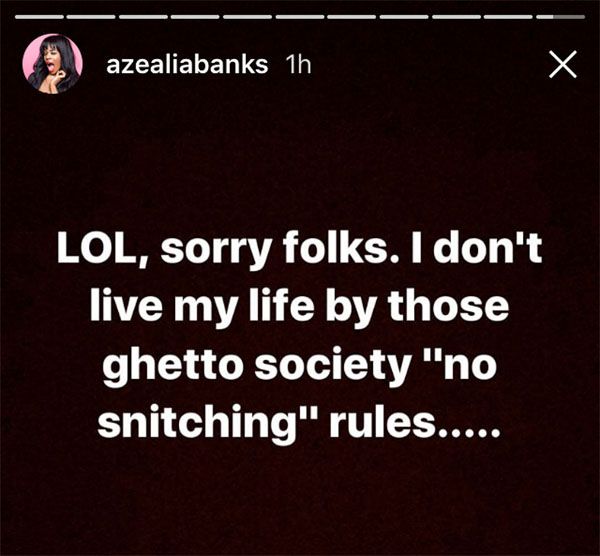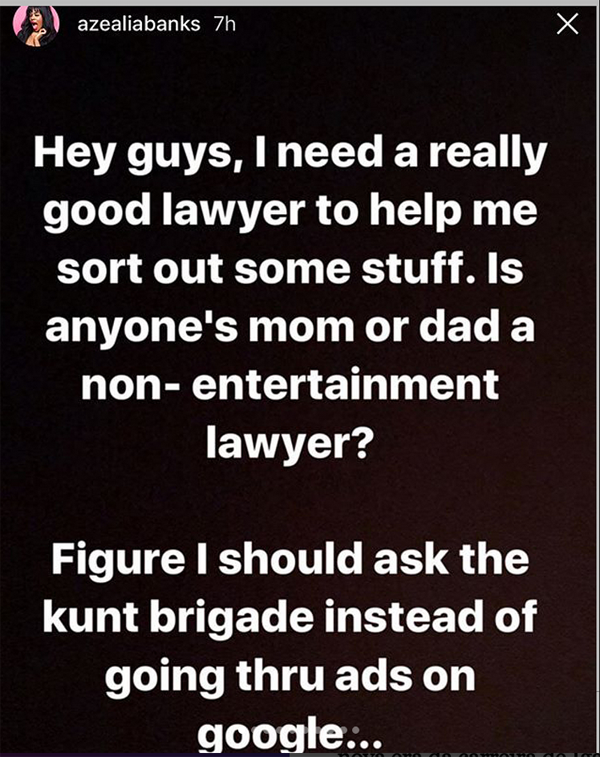 Lordt.
And Remy isn't the only person on her radar.
Daytime talk show host Wendy Williams could possibly be receiving paperwork from Banks. During her "Hot Topics" segment, Wendy alluded that Azealia was a prostitute after Banks said she wanted to get vaginal rejuvenation.
"Now we understand how she gets her money," Wendy said on the show. "She's got no kids and she's 26, with a vaginal rejuvenation? Wow. She works hard for her money."
Apparently, these comments upset Azealia, allegedly bringing her to tears. In an Instagram post, she accused the controversial daytime talk show host of bullying and said she reached a new low. Check it: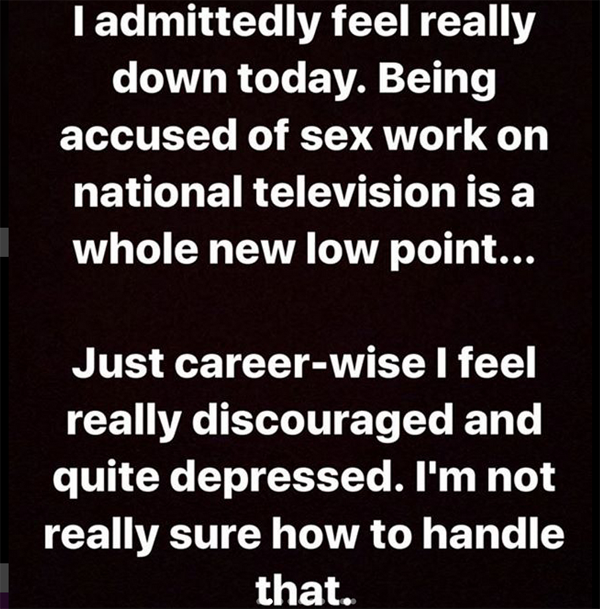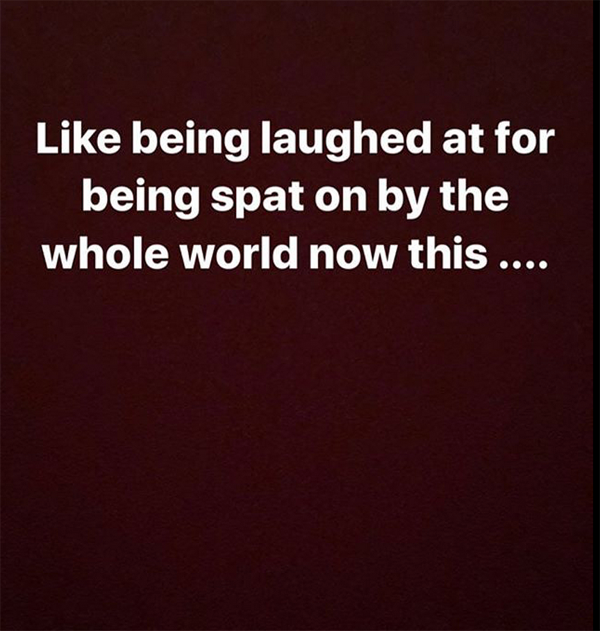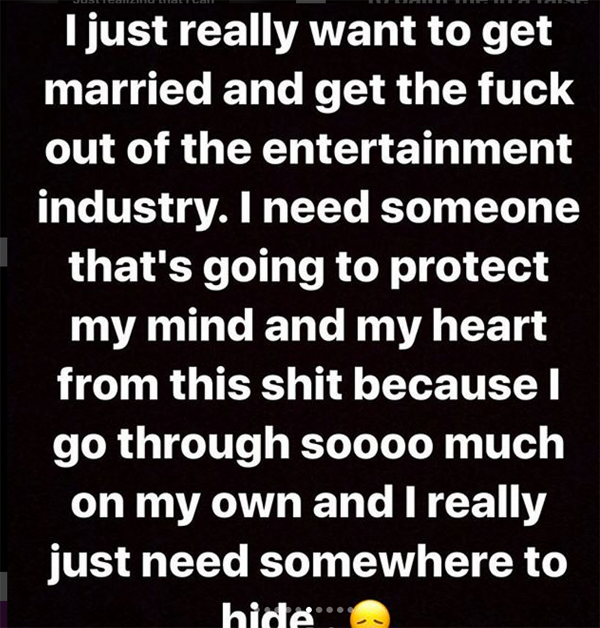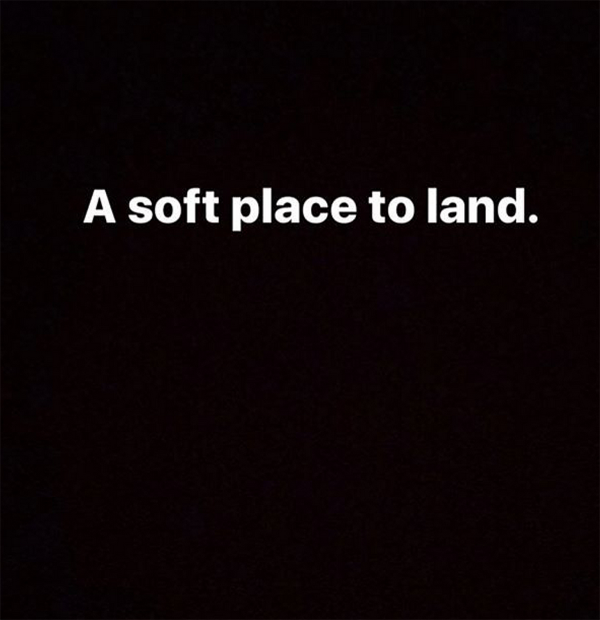 Girl...
Guess we'll have to wait and see if Banks really files these lawsuits.
In other news...
Remy and her husband Papoose just took another step in their IVF journey. As you all know, Pap has been wanting a baby since Remy was released from jail in 2014. The couple got pregnant last year, but ended up suffering a miscarriage in January 2017. A doctor told Remy she wouldn't be able to naturally have another baby, so they're trying IVF.
Today, the happy couple is celebrating their anniversary with a trip to the IVF doctor. Peep the clips above.
Congrats to the Mackies! And we're keeping our fingers crossed in the name of #BlackLove.
BONUS:
Photos: Azealia's IG